Steve: Good perhaps until free energy overtakes it….
The Oneida Energy Storage Project co-owned by Six Nations of the Grand River could make renewables more reliable and advance reconciliation.

By Fatima Syed, June 12, 2023, The Narwhal
https://thenarwhal.ca/six-nations-oneida-battery-storag
The future of Ontario's energy supply — perhaps even Canada's — depends on 10 acres of rugged land wedged between an oil refinery and a steel plant some two hours south of Toronto.
This is not land humans can live on. But it is land that powers their lives — literally, in the past, present and future. It's surrounded by an endless grid, a maze of grey steel frames and white wind turbines casting enormous shadows on the ground, as thick black and grey plumes float through the air from the Imperial Oil and surrounding aggregate and steel facilities framing the horizon.
This energy corridor was created just a few kilometers away from Six Nations of the Grand River, the only reserve in North America where all six Haudenosaunee Nations live together. It was built around them in the early 20th century, without their input or consent.
But the currents are shifting. Decades of energy policy is being transformed on these 10 acres of land where, in two years, 278 batteries will be able to power a city the size of Oshawa, Ont. (population 410,000). If the energy stored in the batteries comes from renewable sources, carbon pollution equivalent to that generated by 40,000 cars will be kept out of the atmosphere every year.
This energy corridor is soon to be the site of Canada's largest battery storage farm and the third largest in the world: the Oneida Energy Storage Project. Now under construction, the project will be part-owned by Six Nations, which also owns many of the wind turbines spinning around it.
This waste can be enormous when the energy is produced in huge amounts, like by nuclear generation, or at off-demand hours. Wind power, for example, is best collected at night, when we need it least. Rather than shutting down turbines (an expensive task, as turning a turbine on and off takes a lot of manpower and energy) or creating surplus energy, storage would allow us to hold wind energy and release it throughout the day.
While some worry the technology isn't quite there yet, the minds behind Oneida insist large-scale, long-term storage has become possible, in lithium batteries that are essentially super-sized versions of what's in laptops and electric toothbrushes. To adapt the physics theory, energy can neither be created nor destroyed and now we can store it for hours.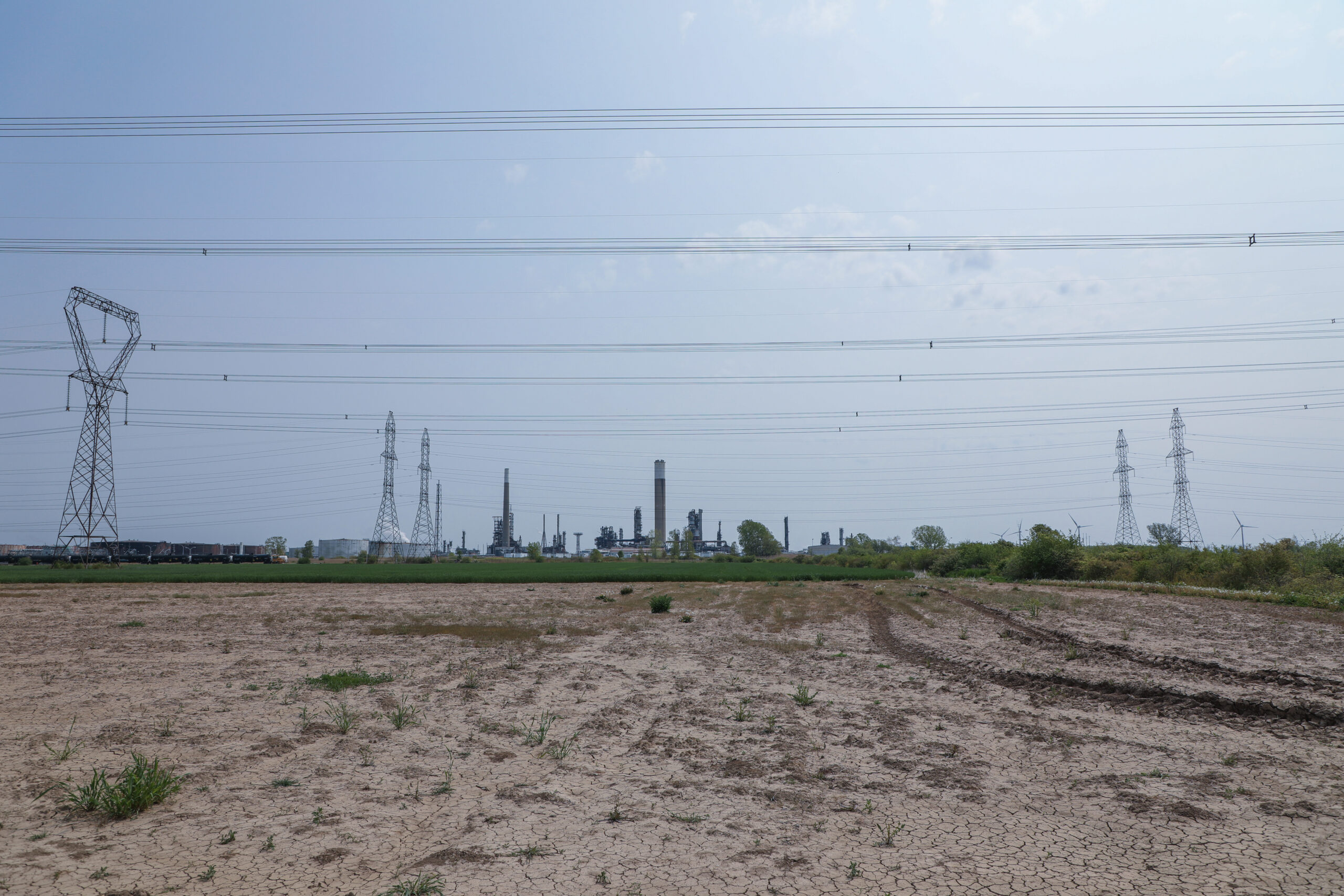 Oneida was created by a woman-led energy company, NRStor, along with the Six Nations of the Grand River Development Corporation, the economic arm of the First Nation. For the last six years, they've been persuading the halls of power to create policies and procedures to make this energy storage project a reality. Tesla is providing the battery technology. Canadian construction giant Aecon is building it. Toronto-based Northland Power — which is leading storage investments across Ontario — is the project's first and most significant backer, pledging 75 per cent of construction costs. Even the federal government has pledged some money, while the province is clearing policy hurdles.
The result is a project that will be one of the largest to attempt to put in practice the 92nd recommendation of the Truth and Reconciliation Commission: that corporate Canada partner genuinely and meaningfully with Indigenous Peoples in all economic development projects.
"It's a culmination of years of pain and suffering and celebration," Matt Jamieson, president and CEO of Six Nations of the Grand River Development Corporation, told The Narwhal as he surveyed the land that's finally been fenced off. In the early days of the project, so much has already happened: a global pandemic increased the price of lithium by over 400 per cent, supply chain issues delayed the delivery of technology needed and multiple elections.
"It took us longer than I would have liked," Jamieson said. "But we're here now. This is what it's all about. Governments, multiple layers of governments, working together in tandem with Indigenous community and public companies to do the right thing."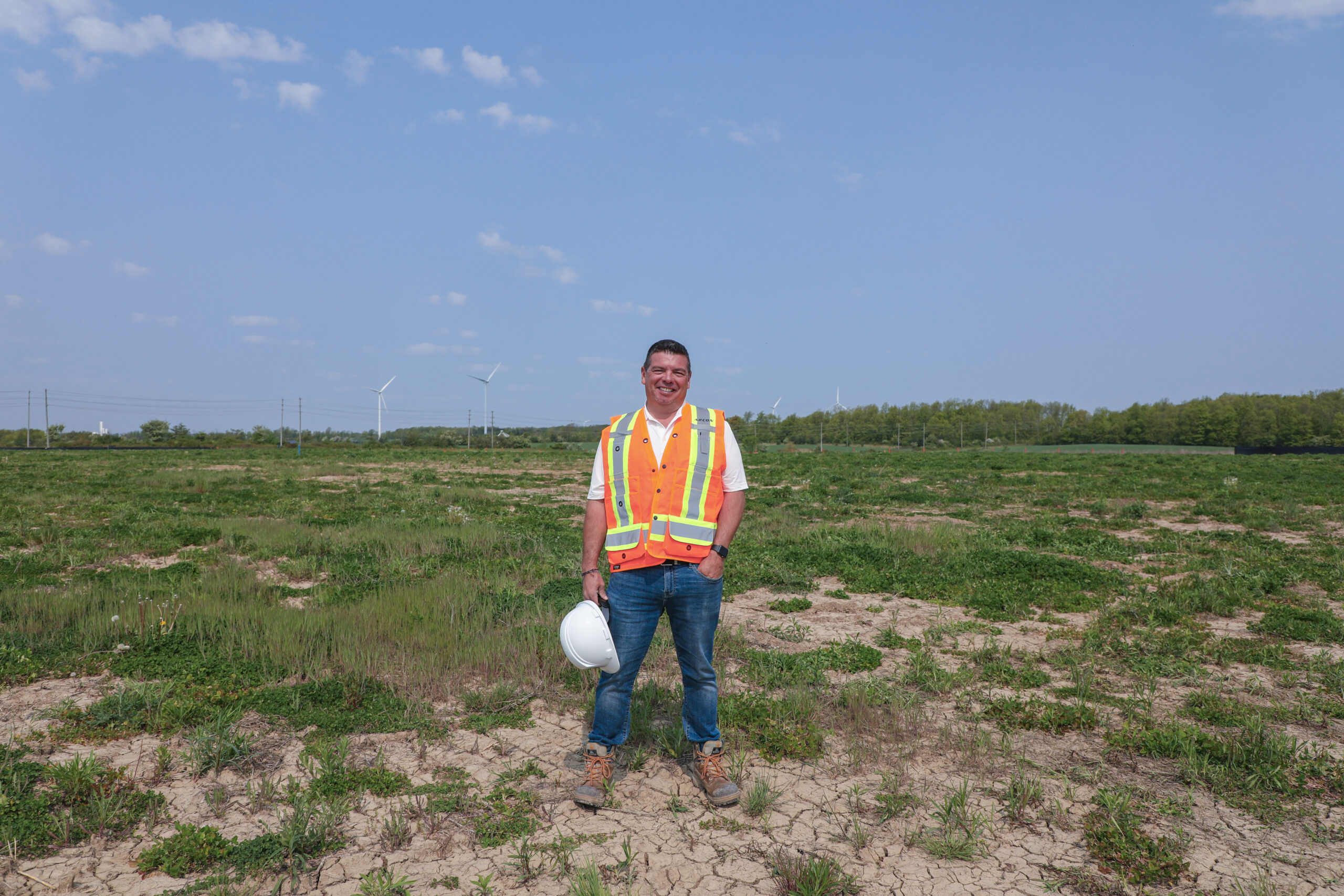 As significant as all that is, you may have missed its announcement: Ontario gave Oneida the official green light on the same day the public learned Premier Doug Ford hosted some developers at his daughter's wedding and stag-and-doe party. The revelries raised serious ethical concerns as his government has made a number of moves that benefit big developers, including opening Greenbelt lands two months after the wedding.
Even if the news of the day stole the spotlight from Oneida, the announcement was a big deal. Oneida is set to have a multi-layered, disruptive impact on Ontario's energy grid, one that could forever change the way the province's grid works and the way energy projects are managed and operated across the country.
It could help overcome one of the biggest obstacles to building a carbon-free power grid in Canada — smoothing the imbalances between supply and demand of renewable energy by storing energy when the sun shines or wind blows and releasing it when the sun sets or wind stills. In an ideal scenario, it would remove the need for fossil fuel plants that kick in when energy demands soar.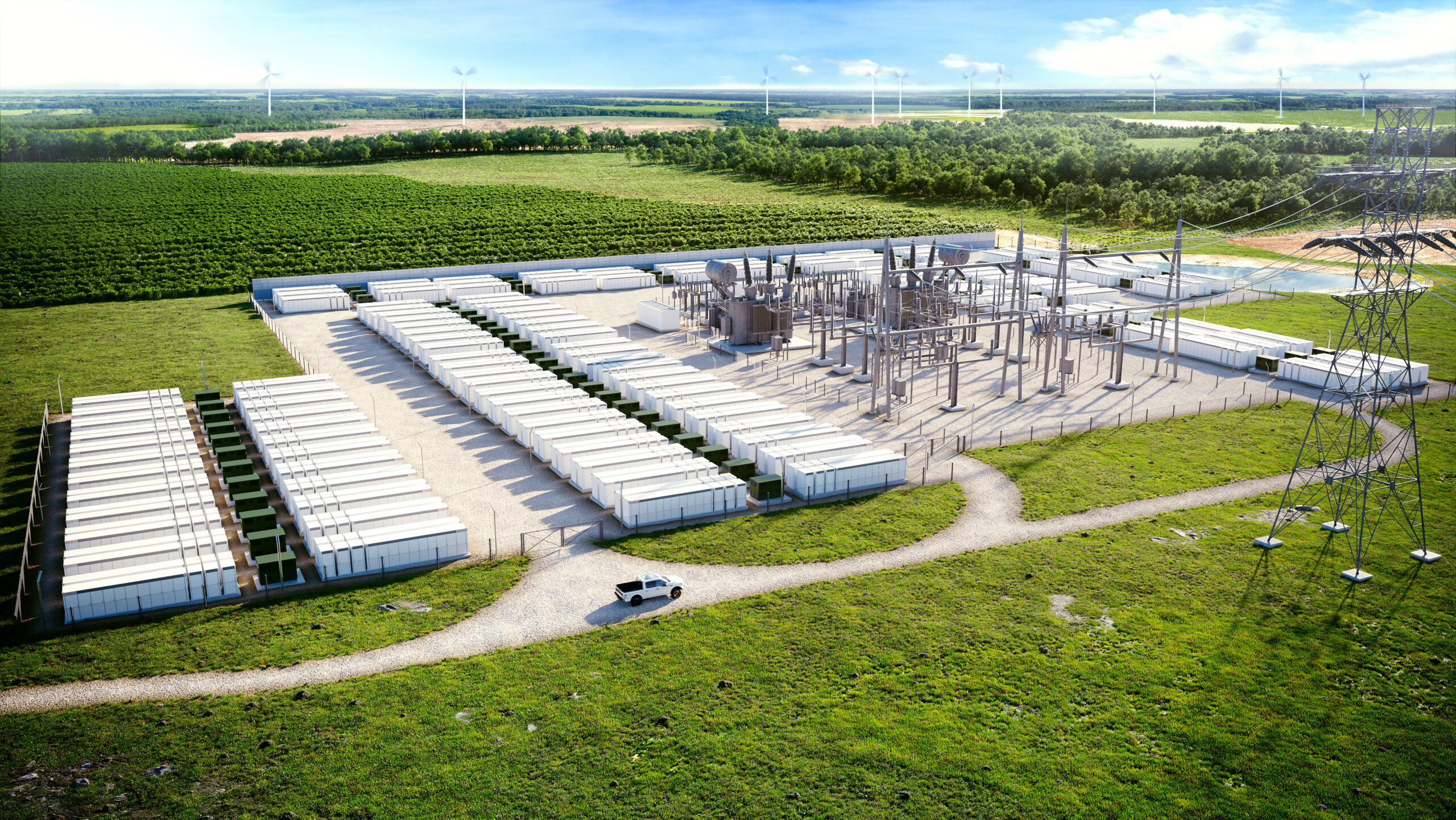 But energy policy is never simple. Over the past few years, Ontario's Independent Electricity Systems Operator, which manages the province's electricity needs, has been looking for solutions to avoid literal dark years ahead. The stresses are increasing as a growing population seeks to adopt electric transportation, even as the closure of Pickering Nuclear Generating Station — Ontario's largest energy supplier — looms in 2026. There are two things the operator can do to quickly address this gap: increase energy storage solutions or increase energy produced by methane-heavy natural gas. One would facilitate a net-zero future; the other would complicate its achievement.
With electricity use projected to at least triple over the next few years, the operator has decided to do both. Last month, the operator announced seven new battery projects across Ontario, most of which are 50 per cent owned by Indigenous communities, like Oneida. Simultaneously, gas plants are also being expanded — the operator told The Narwhal this move is temporary, giving it time to figure out how to boost cleaner sources.
"The past and the future of energy are in battle in Ontario," said Jorden Dye, acting director of the Business Renewable Centre of Canada, an initiative of the Pembina Institute. "Oneida is massive because it is the first in a constellation of projects that will change the way energy is made and shared across Ontario. It's the tentpole that is anchoring and showing Canada what is possible."
"This is a new template, and my honest hope is that this bet will work over a new natural gas plant. We're seeing both because we've never powered our houses with a battery on this scale in Canada before."
Oneida heralds a new relationship between energy projects and Indigenous communities
Jamieson says Oneida started "with a blank sheet of paper."
Six Nations Development Corporation was launched in 2015 to be an active investor in renewable energy generation. A for-profit company owned by Six Nations, the idea was to help the community become energy efficient while finding economic opportunities to invest in for generations ahead.
"What we realized very quickly is that, in Ontario, power is generated and not properly utilized," Jamieson told The Narwhal. "We wanted to step up as an Indigenous community to be part of the solution."
Around the same time, Annette Verschuren was in the early years of setting up NRStor, which develops and manages energy storage projects across the country. Having founded the arts and crafts chain Michaels before spending years as the president of Home Depot Canada, Verschuren was inspired to fill a hole she saw in the energy landscape.
"Look, I've gone all around the world with my husband and I've realized three things," she told The Narwhal. "We're pretty good at storing water. We're pretty good at managing and storing food. But we're not good at storing energy. Managing these miraculous electrons is why I got into this business."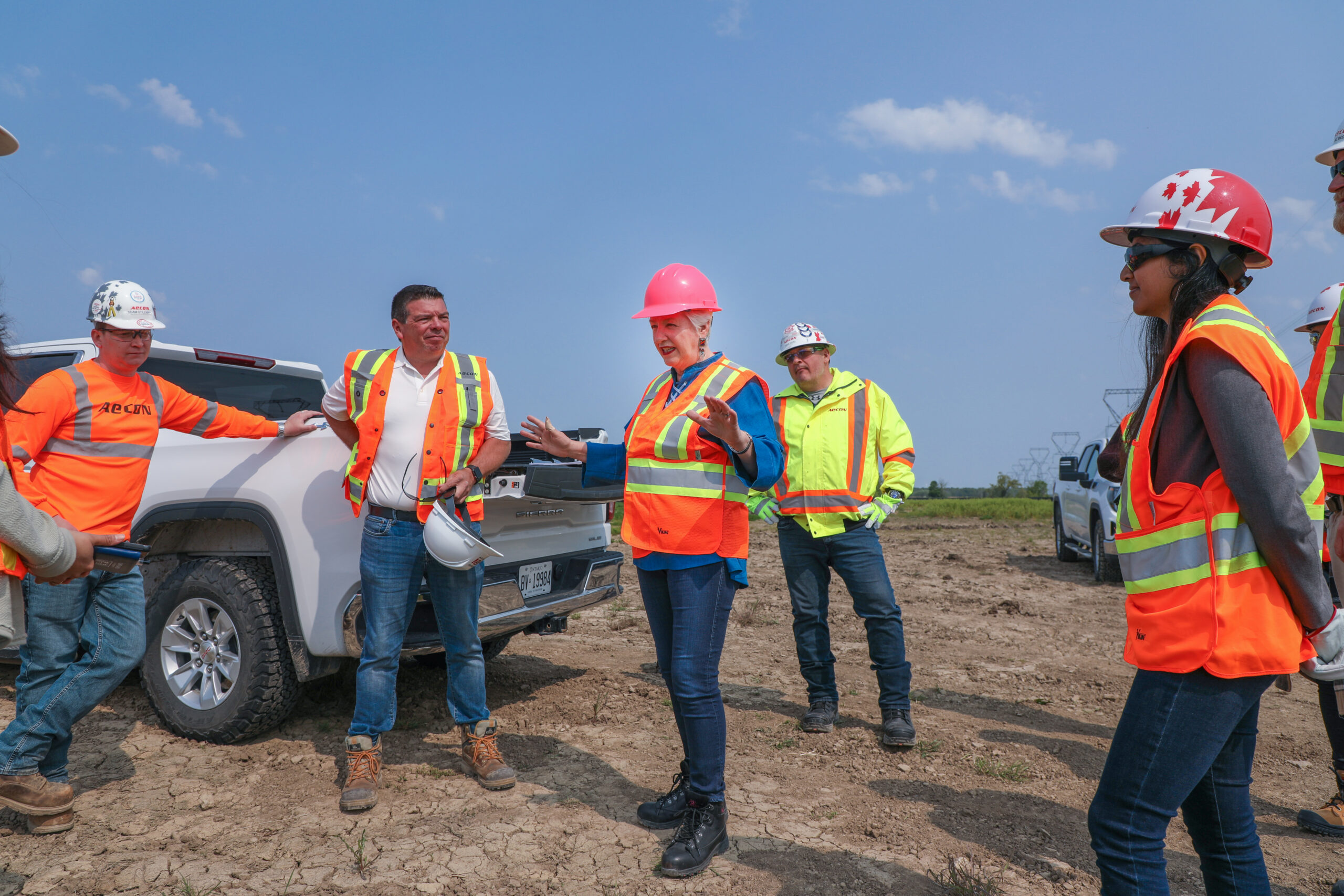 Verschuren reached out to Jamieson, who was also thinking about storage, to figure this out. The challenge for both was to create an appetite for energy storage in Canada. Despite the existence of significant battery projects in Australia, Europe and the United States (particularly in California), what they were proposing was unfamiliar to governments and energy operators here, in a country both Jamieson and Verschuran said is notoriously averse to thinking outside of the box.
The technology, at this scale especially, was new. The partnership model was new: historically, Indigenous communities have too often been the last to know about infrastructure projects on their territories, but the plan here is to co-develop a large-scale energy project in a consortium of public and private companies that includes one run by a First Nation. Even the funding model is new: the Canada Infrastructure Bank, a federal Crown corporation, has invested $170 million into the $500-million project, making this a rare public-private energy enterprise.
"There was a lot of uncertainty," Jamieson said. "When you're dealing with a government agency and government themselves that are definitely afraid of making a mistake or contracting something that's going to be detrimental to the public interest … well, they were really cautious and careful."
It took a long time for everyone to sign on to the blank sheet of paper. Convincing the people of Six Nations was, Jamieson said, surprisingly easy: as he engaged with the community to answer questions, he found that educators wanted their students involved early on, to ensure they're part of the evolving energy ecosystem as it gets built. This lack of skepticism is evidence of the solidity of the plan, he said: "Honestly, even I've tried to find something wrong with it and I cannot."
---
This project is something that we've been able to get our DNA on with our partnership from the very beginning and it really sets the tone for the future: that things like this don't get built unless there's an Indigenous partner.
Matt Jamieson, president and CEO of Six Nations of the Grand River Development Corporation
---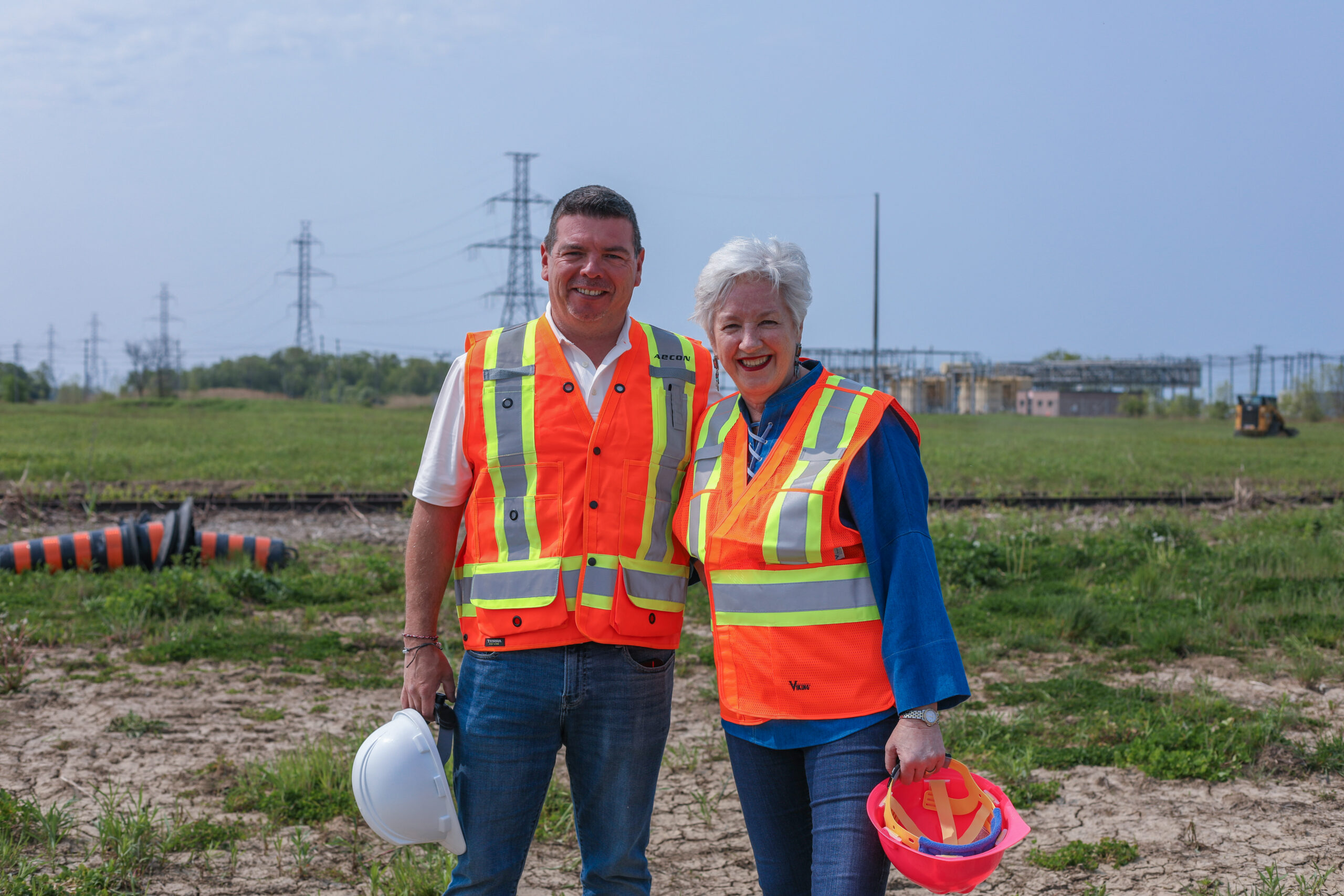 But the Ford government was ruthlessly cancelling clean energy initiatives when it first came to power. Very early in its tenure, the Progressive Conservative government eradicated or weakened hundreds of energy savings programs, including a cap-and-trade carbon pricing program, 758 contracts to build or expand renewable energy and electric-vehicle incentives and infrastructure, all of which might have created an environment for storage opportunities to exist sooner. (Energy Minister Todd Smith did not respond to repeated requests for comment from The Narwhal.)
So when Six Nations Development Corporation and NRStor first took their proposal to the province, the government wasn't ready to green-light it. "We went through an unestablished and unsolicited gateway," Verschuren said. "We were the first ones in, and oh my god was it overwhelming. Talk about gutsy, huh? This was all about learning how to persevere and not give up even when you just kept getting hit in the face. We just had to keep finding ways to make this happen."
But as energy demands went up during the pandemic, the Ford government was forced to reconsider. Jamieson and Verschuren say they had close to 30 meetings with members of the government, including the premier, to educate officials about energy storage. The reality that Ontario's nuclear-powered grid is aging out must have set in too, and soon, electrification became central to the Ford government's second term after being almost absent from its first.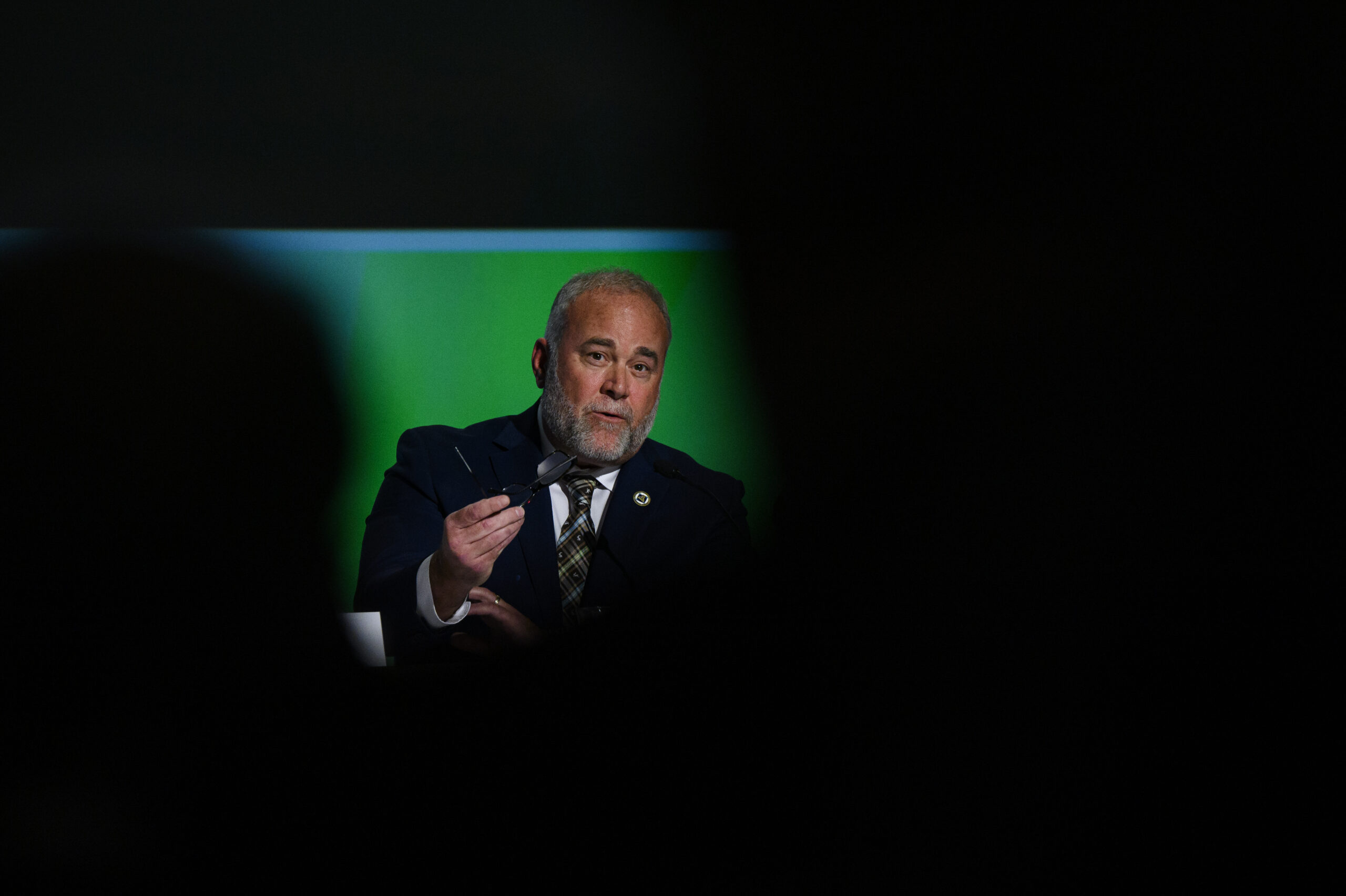 Ontario's power industry is complicated and layered, owned and run by a series of government agencies. Generators like the Crown corporation Ontario Power Generation produce the power supply, which is transmitted to houses, businesses and schools by distributors like Hydro One. The Independent Electricity System Operator monitors and balances the supply and demand of the whole system. The grid itself, and the policies that manage it, are overseen by the Ministry of Energy. For anything to change, everyone has to agree.
That's what happened to birth Oneida. Last October, Minister Smith directed the Independent Electricity System Operator to make storage a big part of its latest procurement. Smith told the operator to plan for storage of at least 1,500 megawatts, about half the daily capacity of the Pickering nuclear plant. After years of collaboration, independent studies and PowerPoint presentations, the operator developed a brand new process to approve energy storage projects in Ontario, which was released in a series of announcements beginning last November.
While that was going on, the contract for Oneida had to be constantly renegotiated as the pandemic made supplies more expensive. "Candidly, it's been a long journey," Jamieson said. "It's been a learning process for us but also for the province and [the operator] about how things need to change. It's hard to break the gas-gas-gas mould. I don't know if any government would have sort of jumped in both feet into this project."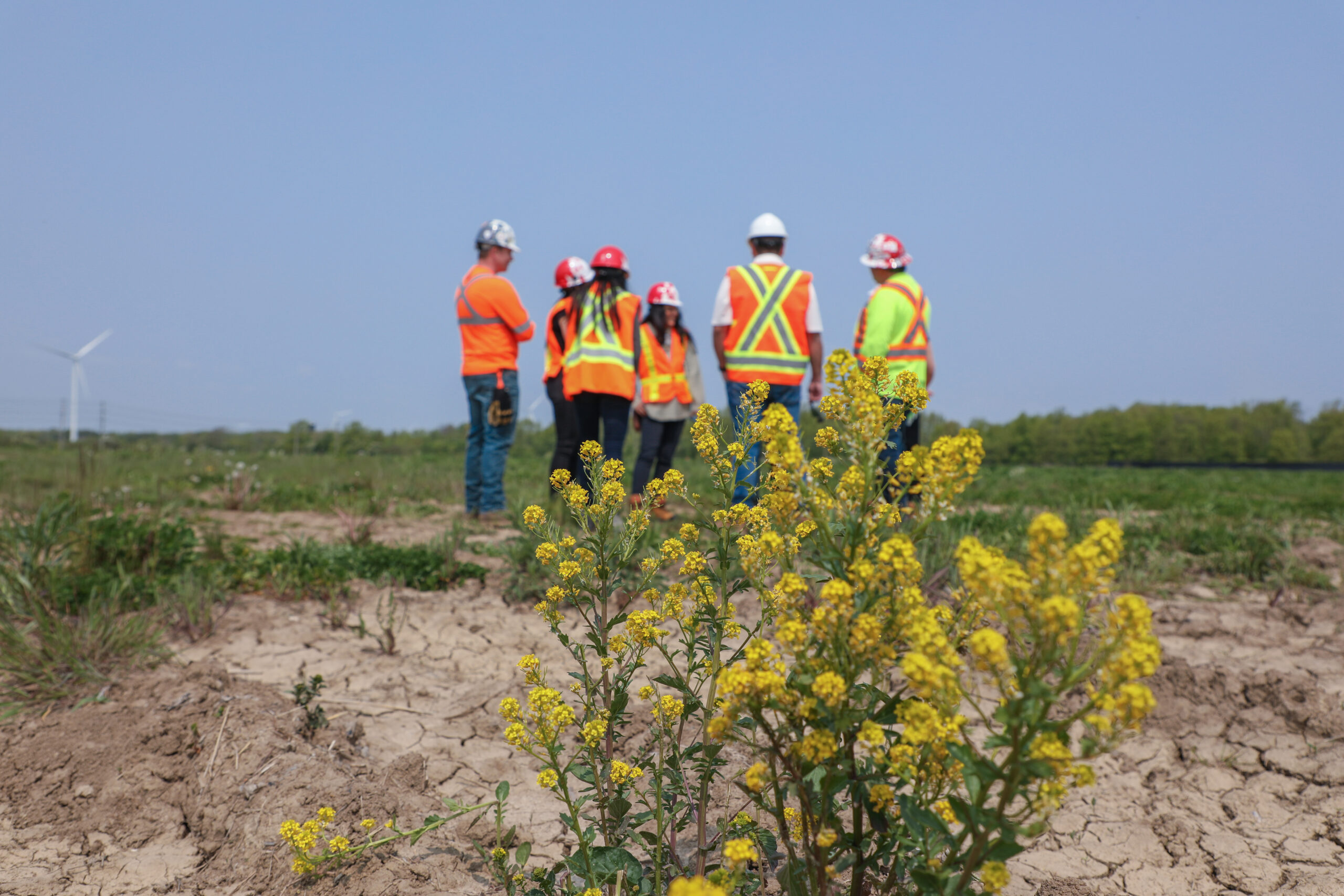 When it gets built — the goal is 2025 — Oneida will have the largest storage capacity in North America. The project will guarantee 20 years of revenue for Six Nations, whose residents will make up at least 50 per cent of the workforce. More importantly, Jamieson believes it will "decentralize the ownership of the grid" so that Ontario's energy system isn't seen as a wholly government entity impervious to public input. If energy is the most crucial part of economic development and growth, who can impact and shape it matters.
"It's about time. These opportunities are starting now to collide with communities," he said. Six Nations is organized and resourced, Jamieson said, so the next challenge will be helping other Indigenous communities to prepare for such projects.
"This project is something that we've been able to get our DNA on with our partnership from the very beginning and it really sets the tone for the future: that things like this don't get built unless there's an Indigenous partner."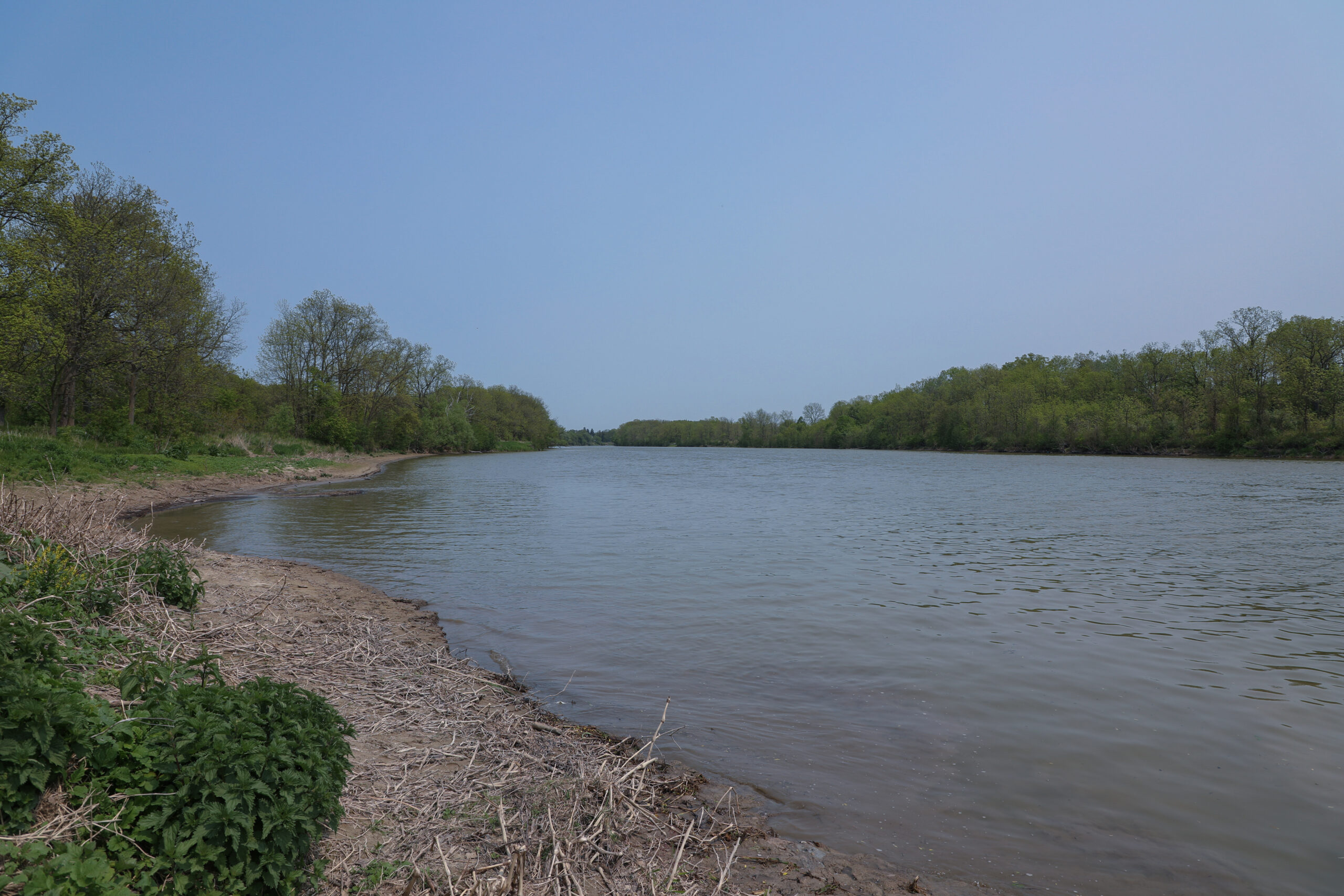 Documents: Ontario electricity operator worried about lack of battery storage experience
Such huge projects always bring some level of uncertainty. Documents obtained by The Narwhal show even as the Independent Electricity System Operator prepared to greenlight Oneida and subsequent battery projects, it was nervous about its feasibility. These worries were shared in a September 2022 internal communications plan about the operator's future energy solutions, obtained through freedom of information legislation.
Worries about the newness of the technology intersecting with Ontario's energy crunch come through: "There is still not enough operational experience with batteries at grid scale in Ontario or around the world to completely rely on storage to fill this short-term gap," one line reads. Timelines are also a source of stress. "Supply-chain delays throughout the economy will impact the timing of new projects; prior experience in Ontario shows that only a third of projects come into service on-time," the documents say.
The concerns are valid, said Adam Stillman, Aecon's project manager for Oneida. "The procurement of equipment has been extremely difficult to navigate," he told The Narwhal. Transformers are coming from Mexico, other equipment is coming from Germany and even more is being sourced across North America, with delivery scheduled for next August. "The benefit is we're the first one so we're in the front of the queue," Stillman said.
The documents do show the operator seemed to believe such projects are worthwhile in the long term. "This understanding will grow over the next few years, unleashing storage's full potential to support the energy transition," according to a section of the plan obtained by The Narwhal.
Oneida "came to us fully baked," David Devereaux, director of resource planning for the Independent Electricity System Operator, told The Narwhal. His implication was that the project had been so fully thought out that the operator could not turn it down. He agreed that battery storage is set to disrupt how electricity has worked over his decades-long career, during which generation and use of energy has been simultaneous.
Devereaux said he is "confident" large-scale storage will be part of Ontario's grid in the long run, but that launching and running the battery technology will definitely involve a learning curve. He anticipates technical challenges: how to ensure batteries are charging at the right times of the day and staying fully charged until they're needed.
These uncertainties — and increasing concerns about blackouts caused by energy supply shortages — is why Devereaux defends the operator's move to increase natural gas use at the same time it invests in new energy storage technologies. He believes projects like Oneida, which can be set up quicker than a brand-new solar, wind or hydrogen generation project, can only help.
"We're being careful not to do too much at this particular moment in time," he said. "As we go from here to there, we need to make sure we have sufficient supply to make it through."
"But everything is evolving," he said. "I do expect energy storage to be part of any future scenario we come up with."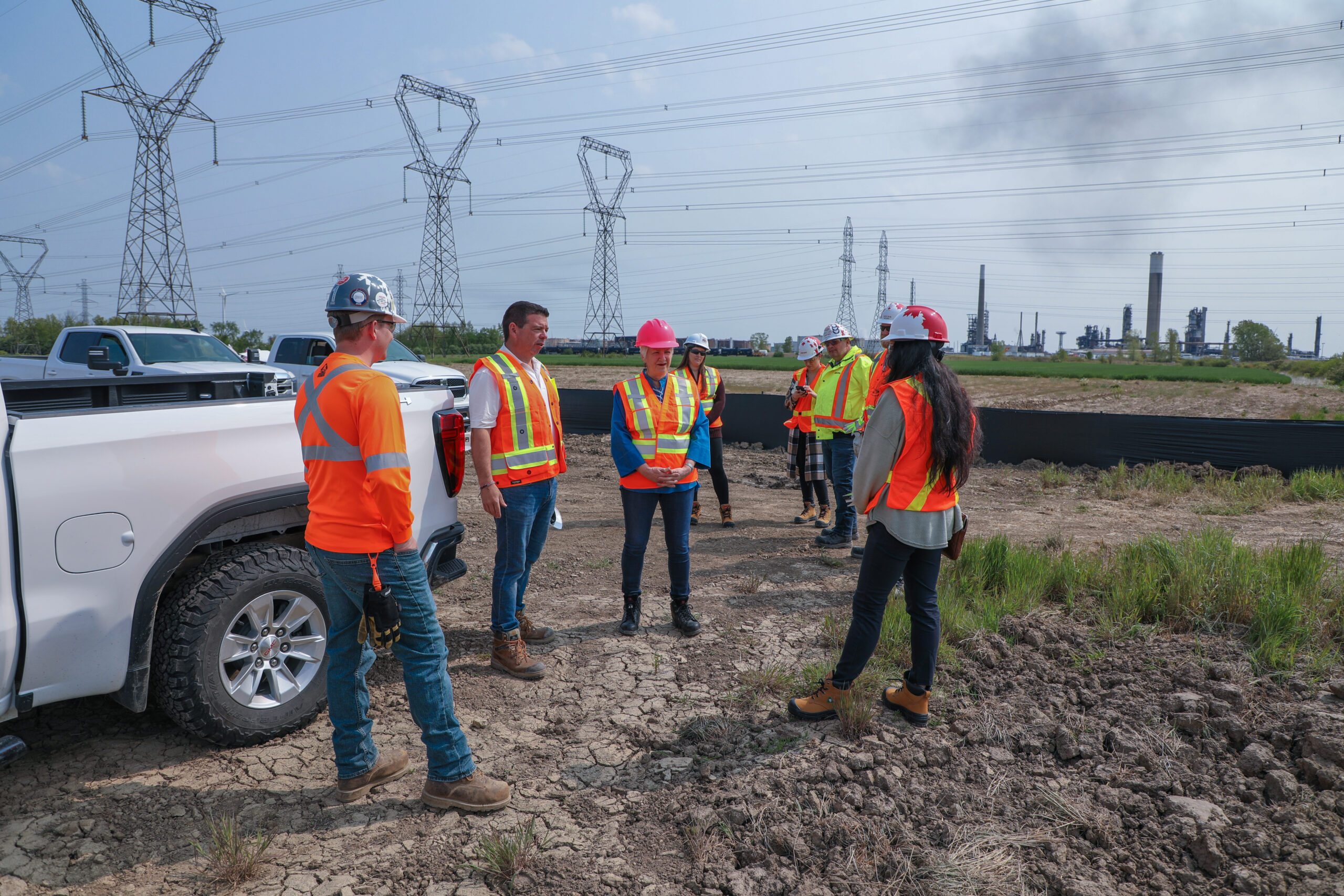 Everyone seems to be in agreement about that. While Verschuren wishes the operator could have also found a way to produce more renewable energy sooner, she has faith gas plants can be converted to hydrogen-fuelled plants eventually. She believes the energy Oneida will be storing will remain 92 per cent emissions-free, as Ontario's nuclear-heavy grid now is. After all, there are so many positive trade-offs to energy storage. It takes hours to start up a gas plant and maybe half an hour to ramp up a solar panel — but setting a battery to charge takes seconds, a snap of the finger. It takes hundreds of acres of land to build a wind farm, but a huge amount of energy can be stored in a few dozen batteries on a small parcel of ground.
Unanswered questions remain: how will we source the lithium for these batteries, when Canada's critical minerals plan requires convincing First Nations that mining won't destroy their territories? How involved is Tesla — which did not respond to The Narwhal's interview requests — in Canada's energy industry?
And do we have the ability, and time, to set up enough energy storage farms to reduce our fossil fuel use fast enough to make a difference?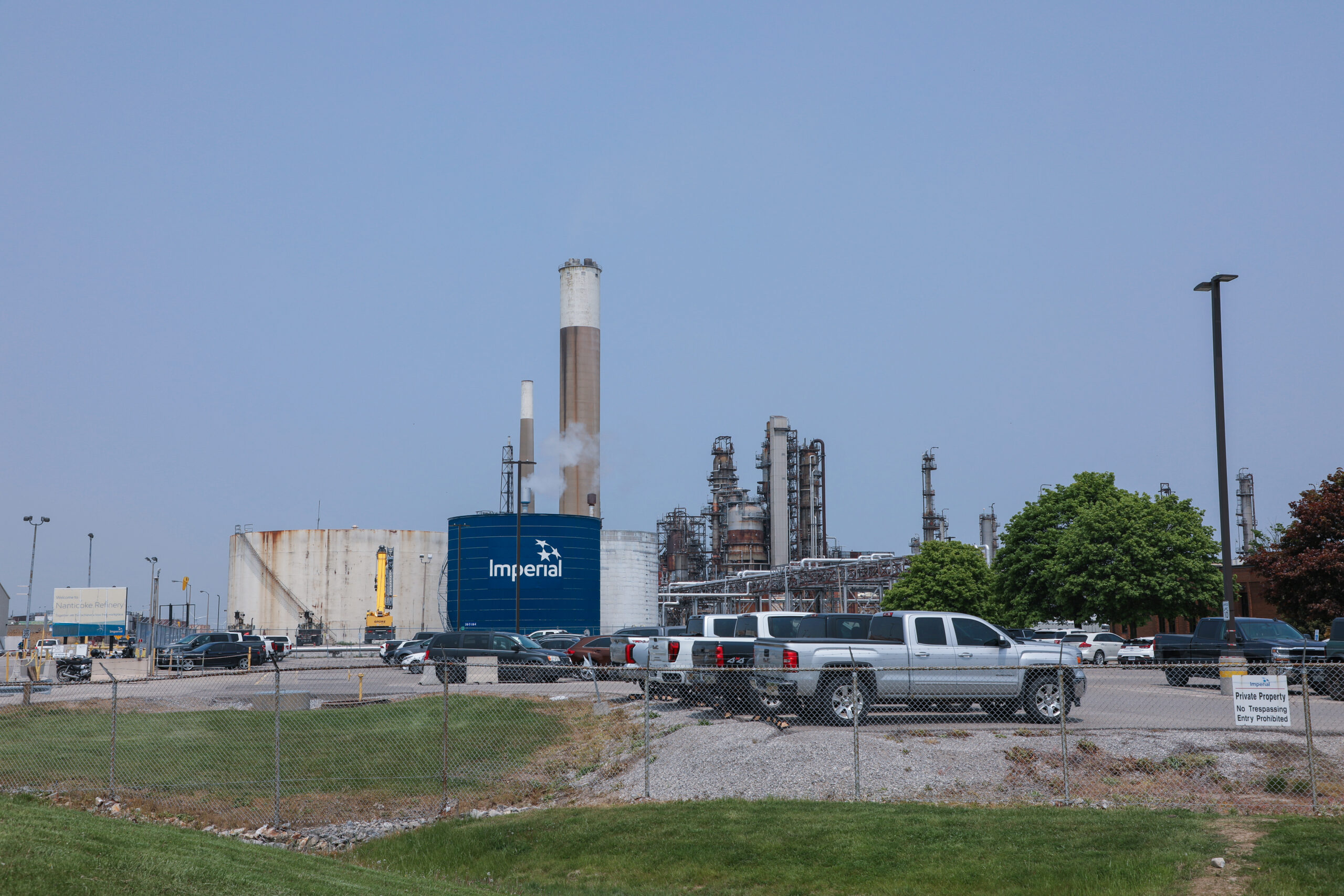 Verschuren believes battery storage is a proven technology that will be a game-changer. "Canada just hasn't seen it yet," she said. But interest is already growing. She said the neighbouring Imperial Oil refinery has expressed interest in building a battery on its property, too. (Imperial Oil did not respond to The Narwhal's request for comment.)
"We started a freaking rollercoaster," Verschuren said. "If it wasn't for us freaking teaching everyone and getting them to understand …"
"Oh yeah," Jamieson cut in. "Energy will never be the same again."