Thanks to David.
New Zealand Thrown Into National Lockdown Over 1 Assumed Delta Case CCP Virus
Lorenz Duchamps, NTD, Aug 17, 2021
(https://www.ntd.com/new-zealand-thrown-into-national-lockdown-over-single-delta-variant-case_661617.html)
New Zealand Prime Minister Jacinda Ardern put the country under national lockdown after authorities detected a single case of the CCP virus, likely the Delta variant, in the city of Auckland.
The entire nation will go into "alert level 4" for at least three days, starting from 11:59 p.m. on Aug. 17, the ministry of health announced. The regions of Auckland, the country's largest city, and Coromandel will be under strict rules for seven days.
"The best thing we can do to get out of this as quickly as we can is to go hard," Ardern told reporters at a press briefing. "We have made the decision on the basis that it is better to start high and go down levels rather than to go low, not contain the virus and see it move quickly."
Under level four, the highest level of lockdown in the country, everyone is required to stay at home and are only allowed to make physical contact with those in their household bubble. Businesses and schools will be closed and only essential services will be operational. The Oceanian island nation has not been in a level 4 lockdown in more than one year.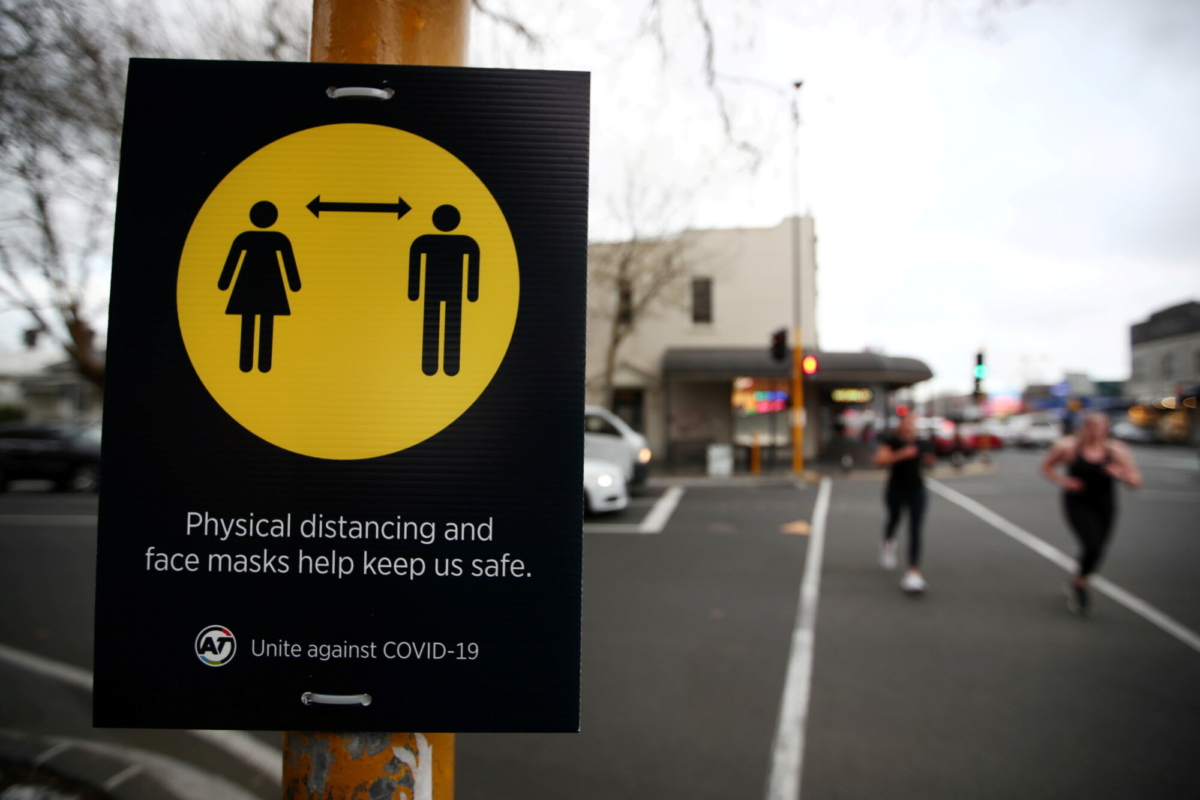 Health officials said in a statement they are assuming a 58-year-old man from Auckland, who has not been identified, contracted the Delta variant of the CCP (Chinese Communist Party) virus, although genome sequencing was yet to be completed.
The patient became symptomatic on Aug. 14 and was likely infectious since Aug. 12, officials said. His movements are currently under investigation, including several locations of interest in Auckland and the Coromandel, which will be under the highest level lockdown for seven days.
"Both the case and his partner are currently self-isolating at home and will be transferred to an Auckland quarantine facility," according to health officials. "The man is not vaccinated but was actively attempting to book a vaccine," they added, noting that the test results of the patient's partner came back as negative.
The Auckland Regional Public Health unit is interviewing the patient for contact-tracing purposes and COVID-19 vaccinations are to be suspended for at least 48 hours.
In response to the rise in alert levels, Minister of Finance Grant Robertson announced officials will provide government support for businesses and workers affected by the new restrictions.
"The Minister for Social Development and Employment Carmel Sepuloni and I have activated a number of business support measures to provide certainty to businesses and workers and ensure we get money out the door quickly to protect jobs and keep firms' operating," Robertson said in a press release.
The last reported community case in New Zealand was in February. Its citizens have been living without restrictions although international borders have largely remained closed.
Last week, Ardern announced that the border will remain shut for international travelers for the rest of the year, adding that she hopes for a cautious reopening in a phased manner starting after the New Year.
On a global level, the island nation has amongst the lowest infection and death rates. Only 1 in 1,675 citizens have had a confirmed case of COVID-19, the disease caused by the CCP virus, according to an Aug. 12 government statement.
Reuters contributed to this report.