Events are happening faster than we can write articles on, so we're switching to a summary format for some articles.
After being redscreened a second time, we're no longer posting live hyperlinks.
Hyperlinks are (in brackets) to prevent them defaulting to a page view.
---
Trailer for Out of Shadows UK:
The video itself is available here:
(https://oye.news/documentaries/out-of-the-shadows-uk-edition-documentary/)
---
Tucker Carlson calls on Adam Schiff to resign
Write-up:
Fox News host Tucker Carlson thinks it's past time for Democratic California Rep. Adam Schiff to step down.
Carlson refused to mince words on the Friday edition of his show, blasting Schiff for his role in advancing conspiracy theories about a hidden back channel between Russia and the Trump administration.
"Adam Schiff is a sociopath," Carlson said. "He will do or say anything to achieve power. He is unfit to hold office. He should resign."
---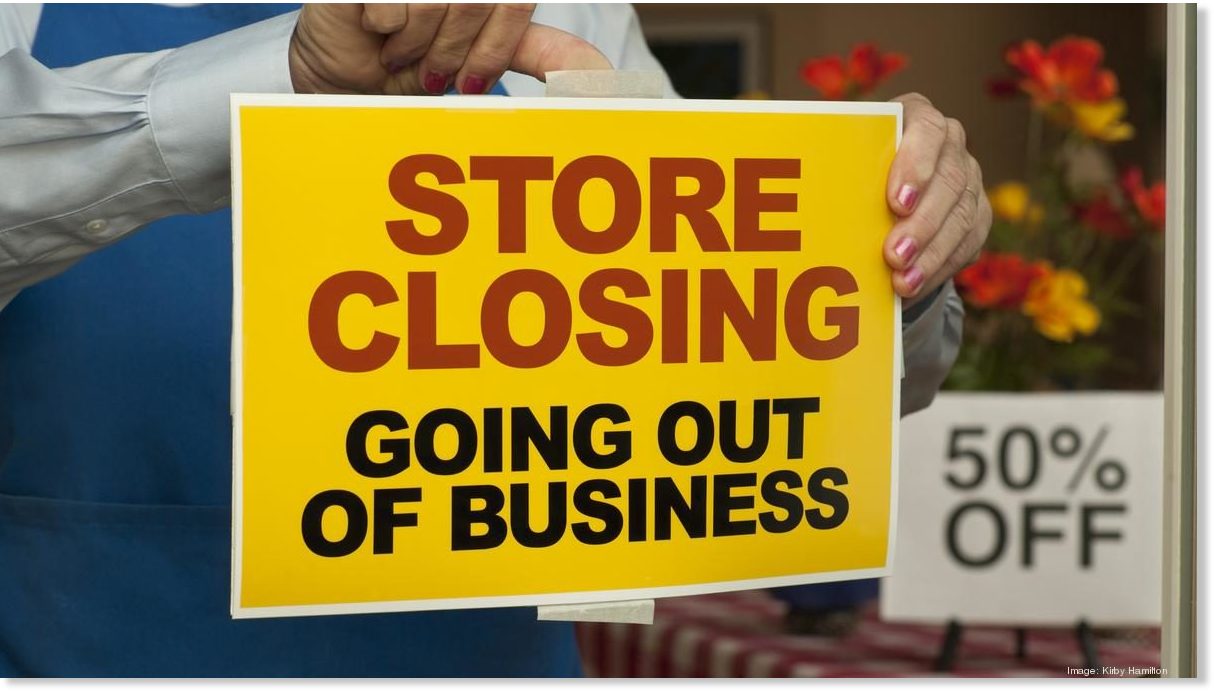 According to a shocking new survey, 52% of small businesses "expect to be out of business within six months"
Michael Snyder, The Most Important News, 06 May 2020
(https://www.sott.net/article/434139-According-to-a-shocking-new-survey-52-of-small-businesses-expect-to-be-out-of-business-within-six-months)
Anyone that was hoping for a "quick recovery" for the U.S. economy can forget about that right now. Yes, many states are attempting to "reopen", but in most cases it will be a multi-stage process that takes many months to complete. Meanwhile, fear of COVID-19 is going to keep many Americans from conducting business as usual even after all of the restrictions have been finally lifted. Even now, many of the stores, restaurants and movie theaters that have reopened are seeing very, very few customers. Unfortunately, millions of small businesses are not going to be able to survive in such a depressed economic environment for very long.
In America today, the rules of the game are slanted very heavily in favor of huge corporations and are slanted very heavily against small businesses.
It has been this way for years, but millions of small business owners just kept soldiering on because they wanted to work for themselves and not some corporate behemoth.
But for most small businesses things have never been easy. For most of them, it is usually such a struggle to try to eke out a very meager profit at the end of the month after covering expenses and payroll. But now COVID-19 has come along, and many small businesses haven't had any revenue for weeks.
The good news is that the lockdowns are starting to end, but the bad news is that many small business owners are facing a "new normal" in which their monthly revenues will be down by 30, 40 or 50 percent (or more). All of a sudden many small businesses that were once barely profitable have been transformed into businesses that are bleeding a lot of cash each month, and many of them simply are not going to make it.
It was always obvious that this pandemic would kill a lot of those businesses, but the true scope of the problem wasn't apparent until now. According to Bloomberg, a survey that was just conducted found that 52 percent of U.S. small business owners "expect to be out of business within six months"…
COVID-19 could shutter most American small businesses.

That's according to a new survey from the Society for Human Resource Management which found that 52% expect to be out of business within six months. The survey of 375 firms was conducted between April 15-21 and doesn't account for improved business conditions as some U.S. states reopen this month.
Yes, the big corporate giants dominate our society today, but there are still lots and lots of small businesses out there.
Ultimately, we are talking about millions upon millions of businesses that are about to be destroyed…
"SHRM has tracked Covid-19's impact on work, workers, and the workplace for months," said SHRM Chief Executive Officer Johnny C. Taylor, Jr., "but these might be the most alarming findings to date. Small business is truly the backbone of our economy. So, when half say they're worried about being wiped out, let's remember: We're talking about roughly 14 million businesses."
Around the country, governors can choose to end the lockdowns, but they can't order customers to go out and spend money.
And considering the fact that more than 30 million Americans have lost their jobs over the last six weeks, a lot of them don't have money to spend anyway.
But even if everyone was still working, there is a large segment of the population that will simply be afraid to venture into public places as long as this pandemic is going on.
If you doubt this, just consider what we are witnessing in Texas. Reuters sent a reporter to one of the most popular malls in Austin, and what that reporter discovered is quite sobering…
A dozen or so people were strolling about the sprawling open-air shopping center Monday afternoon, with three seated on the patio of a Tex-Mex restaurant. Only one shopper wore a mask, and the loudest noises were from songbirds perched in the live oak trees along the deserted pedestrian thoroughfares.

"I've seen one customer today – they didn't buy anything," said Taylor Jund, who was keeping watch over an empty Chaser clothing store. "There's absolutely no one coming around here."
If even 20 percent of customers stay away for the foreseeable future, that is going to be enough to kill millions of small businesses.
So the truth is that we are facing a major national crisis.
(Read more: https://www.sott.net/article/434139-According-to-a-shocking-new-survey-52-of-small-businesses-expect-to-be-out-of-business-within-six-months)
---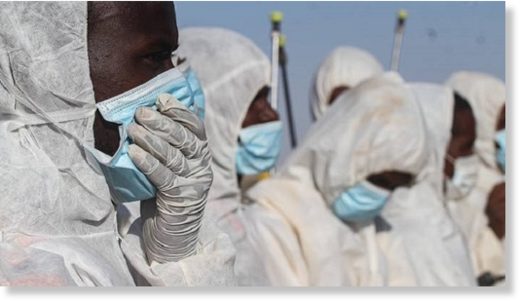 Corona Tyranny – And Death by Famine
Peter Koenig, New Eastern Outlook, 07 May 2020
(https://www.sott.net/article/434124-Corona-Tyranny-And-Death-by-Famine)
By the end of 2020 more people will have died from hunger, despair and suicide than from the corona disease. We, the world, is facing a famine-pandemic of biblical proportions. This real pandemic will overtake the COVID19 pandemic by a long shot. The hunger pandemic reminds of the movie the Hunger Games, as it is premised on similar circumstances of a dominant few commanding who can eat and who will die – by competition.
This hunger pandemic will be under-reported or not reported at all in the mainstream media. In fact, it has started already. In the west the attention focuses on the chaos created by the privatized for-profit mismanagement of the health system. It slowly brings to light the gross manipulation in the US of COVID-19 infections and death rates – how hospitals are encouraged to declare deaths as COVID19-deaths – for every COVID19 death-certificate the hospital receives a US$13,000 "subsidy", and if the patient dies on a ventilator, the "bonus" amounts to US$ 39,000.
In real life, poor people cannot live under confinement, under lockdown. Not only have many or most already lost their meager living quarters because they can no longer pay the rent – but they need to scrape together in the outside world whatever they can find to feed their families and themselves. They have to go out and work for food and if there is no work, no income – they may resort to ransacking supermarkets in the city or farms in the country side. Food to sustain life is essential. Taking the opportunity to buy food away from people is sheer and outright murder.
"Every child who dies from famine in the world – is a murder" – Jean Ziegler, former UN-Rapporteur on Food in Africa.
Yes, the diabolical Masters of Darkness, who invented and launched this COVID19 pandemic – are nothing less than murderers. Mass-murderers, that is. They are committing mass genocide on a worldwide scale in proportions unknown in recent history of human kind. And this to dominate a world under a New World Order, aiming at a massively reduced world population.
The self-imposed new rulers decide who will live and who will die. Their self-promoting do-gooder agenda – à la Bill Gates and Co. – professes to reduce world poverty – yes, by killing the poor, by, for example, tainted toxic vaccinations, rendering African women infertile. (The Gates Foundation with support of WHO and UNICEF have a track record of doing so in Kenya and elsewhere, see here Kenya carried out a massive tetanus vaccination program, sponsored by WHO and UNICEF); or letting the "under-developed", the already destitute, die by famine – preventing them from access to sufficient food and drinking water. Privatizing water, privatizing even emergency food supplies – is a crime that leads exactly to this: lack of access due to unaffordable pricing.
Should this not be enough, "Lock Step" has other solutions to enhance starvation. HAARP (High Frequency Active Auroral Research Program) can help. HAARP has been perfected and weaponized. According to US Air Force document AF 2025 Final Report, weather modification can be used defensively and offensively, i.e. to create droughts or floods, both of which have the potential of destroying crops – destroying the livelihood of the poor.
And if that is not enough, the 2010 Rockefeller Report also foresees food rationing, selectively, of course, as we are talking about eugenics. Let's not forget Henry Kissinger's infamous words he uttered in 1970: "Who controls the food supply controls the people – the quote goes on saying, "Who controls the energy can control whole continents; who controls money can control the world."
***
A recent Facebook entry (name and location not revealed for personal protection) reads as follows:
"….. In the poorer country, where I live, the entire village is on lockdown since March 16. Here the people having nothing to eat…… The wife of my main worker was raped and beaten to death. She was of Chinese descent. In spite of not being allowed to go outside, the people were starving and rampaged walking miles from farm to farm destroying everything. I have lost my entire livestock, fruits, vegetables. The houses were burned and the vehicles, tools etc. stolen. I am bankrupt with nobody around who can give money to rebuild. My workers cannot be paid. Their families are also starving. More malnutrition and undernourishment which will lead to a higher starvation rate or death from other diseases. How many will commit suicide through landing on the streets completely impoverished? – How many died in India trying to walk literally up to thousands of miles to get back home in the hope of finding refuge, after all public transportation was shut down and all had to go into lockdown. I am sure that these numbers will be a lot higher than the number who have died from the virus as well as will increase the numbers for those dying of next year's flu due to a weakened immune system."
And as an afterthought …. "Maybe the elite are planning depopulation. It sure looks like it."
(Read more: https://www.sott.net/article/434124-Corona-Tyranny-And-Death-by-Famine)
---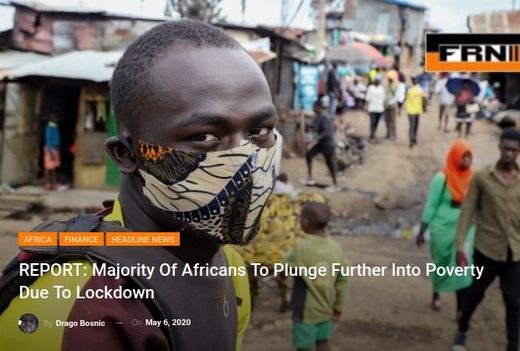 Lockdown consequences: Africa falls further into poverty, 1 in 5 US children face food insecurity, UK faces worst economic crisis since 1706
Drago Bosnic, Fort Russ, 06 May 2020
(https://tinyurl.com/y9tbxcx3)
Almost 70% of Africans said food and water would be a problem during a 14-day lockdown, while more than half would run out of money, a new report found on Tuesday. African countries have quickly imposed the lockdown policies, but they need to find a balance between reducing transmission while preventing social and economic disruption, according to a report conducted by global market research firm IPSOS.
The research was conducted in collaboration with the Africa Centers for Disease Control (CDC), the World Health Organization (WHO) and other partners, DPA reported.
"COVID-19 is not just a health crisis; it's a political and social crisis as well," said Africa CDC Director John Nkengasong.
The new findings will help countries make strategic decisions on relaxing their lockdowns, given that the economic fallout from the coronavirus pandemic will hit already vulnerable populations the hardest, said Matshidiso Moeti, WHO Africa regional director.
After interviewing almost 21,000 people from 28 cities in 20 African countries on potential COVID-19 stay-at-home measures, the report also stressed important information gaps in many nations across the continent. One-third of respondents said they don't have enough information about the coronavirus, including how it spreads and how to protect themselves.
Around 44% of those interviewed across Africa believe the virus is a threat to them personally.
"This report highlights the large information gaps on COVID-19 which exist in Africa and threaten response efforts," said Moeti.
African nations faced particular hurdles during the pandemic, due to their large percentages of vulnerable populations, limited safety nets and critical scarcity of health care workers, according to the report.
"The most successful response to COVID-19 in Africa must consider context and adaptability, and must be data-driven," said Nkengasong.
The report didn't provide any advice on how to "find balance" between the lockdown and the continuation of economic activities. Africa, a longtime victim of neoliberal imperialism and colonialism, is extremely sensitive to economic disruption and debt schemes. As a major source of rare-earth elements, it is very vulnerable to debt, as it can only repay the debt to global banking cartels in its natural resources.
(Read more: https://tinyurl.com/y9tbxcx3.)
---