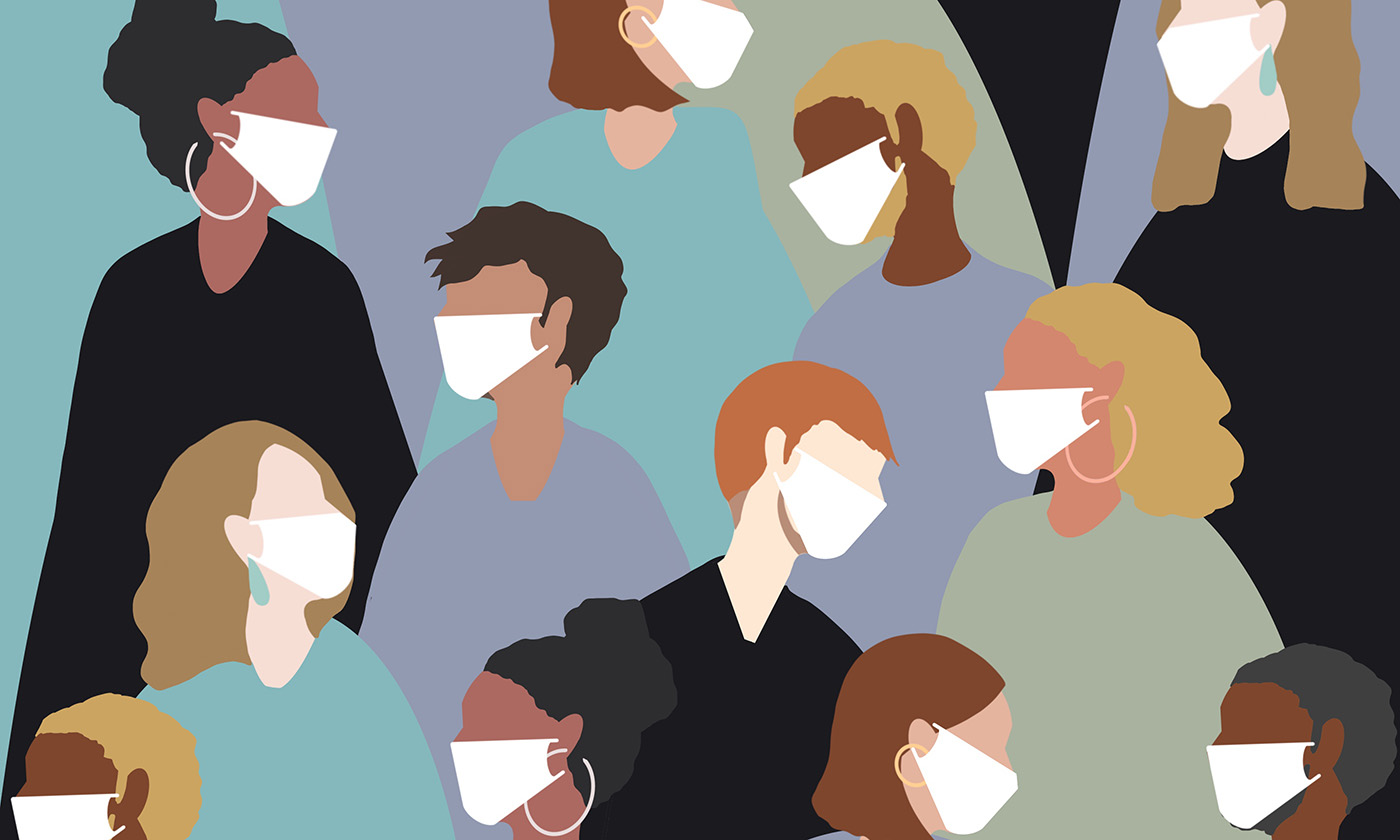 A roundup of articles on the status of the Coronavirus and ways we can help….
---
The US Government is already planning to send a single or double payment out to citizens. Why not go the whole way to a UBI?
Here's an Idea: The Government Should Pay People to Stay Home
Will the coronavirus usher in an era of basic income?
by Jon Christian, Futurism, March 17 2020
https://futurism.com/neoscope/coronavirus-basic-income-ubi
You've maybe heard of basic income, or the idea that governments should provide people with enough money to get by.
Many advocates of basic income, like presidential candidate Andrew Yang, frame the idea as a response to widespread automation.
But now, in the shadow of the global coronavirus outbreak, public thinkers are starting to propose a public health twist on the concept: paying people to stay home — and, effectively, to avoid spreading the deadly disease.
In a detailed new essay, a pair of writers for The New Republic make a compelling case for the idea. Their argument starts with the economy. The highest priority for elected officials, they argue, should be to make sure that COVID-19 doesn't cast wage workers into the abyss. And even worse, they write, would be if the virus pressures workers into choosing between staying at home to protect the interests of public health (while not making money), and going into a workplace where they might catch or spread the virus (but making enough to pay the bills).
"Think of this as a 'social-distancing wage,'" the authors wrote. "Acknowledging the severity of the crisis, these measures should go well beyond what is provided by either traditional unemployment insurance or temporary direct payment proposals and provide full replacement wages for those whose livelihoods are undermined by the pandemic — especially those who are the most vulnerable.
The idea isn't so extreme. Consider: Lawmakers are already making an effort. The Coronavirus Response Act, which the House passed this weekend, would extend paid leave for people stuck at home because of the virus, and provide grants to states that want to make unemployment insurance available to more residents.
But those efforts are already getting pushback for not doing enough — sometimes from unexpected parts of the political spectrum.
One example: Mitt Romney. The 2012 Republican presidential also-ran and Utah senator proposed this week that the government provide every American adult with $1,000. For a voice from the right, that's surprisingly close to Yang's "Freedom Dividend," which would have provided every American with the same sum, albeit on a monthly basis.
Yang himself, who dropped out of the race earlier this year, has also used seized on the coronavirus to promote the concept of basic income.
"It would be immensely helpful right now in this time of crisis," he told The Atlantic, adding that "obviously anyone who knows anything about me knows I think it should then just continue in perpetuity."
More mainstream Democrats have also embraced similar ideas, without going as far as advocating monthly payouts.
---
During WWII, we embarked on a crash program to manufacture the arsenal we needed to prevail. Why aren't we doing the same right now, accelerating the production of materials and machinery we need? Building the temporary hospital facilities the pandemic may require?
— David Axelrod (@davidaxelrod) March 17, 2020
---
Will the coronavirus usher in an era of basic income? Given the composition of Congress and the White House, probably not.
But this conversation is, if nothing else, a testament to the power of the crisis — and to the growing influence of basic income as a mainstream political concept.
---
Volunteers Are Now Testing a Potential Coronavirus Vaccine

Jon Christian, Futurism, March 17, 2020
https://futurism.com/neoscope/coronavirus-vaccine-seattle
"We're team coronavirus now. Everyone wants to do what they can in this emergency."
by Jon Christian / March 17 2020
In what could be a major inflection point in the global coronavirus outbreak, scientists are now testing a potential vaccine on volunteers in Seattle.
"This work is critical to national efforts to respond to the threat of this emerging virus," said Lisa Jackson, a senior investigator at a Kaiser Permanente research facility who's leading the trial, in a press release.
Jackson and her colleagues plan to enroll 45 adult volunteers to take doses of the potential vaccine over the course of six weeks. Different volunteers will receive different doses of the vaccine, and the researchers will evaluate whether or not the doses are safe and whether they're effective at inducing an immune response.
The first person to receive the vaccine, according to the Associated Press, was a 43-year-0ld Seattle mom named Jennifer Haller.
---
Experimental COVID-19 vaccine test begins as U.S. volunteer receives first shot https://t.co/y1CjYOfQFH pic.twitter.com/2juOKBwfSm

— TIME (@TIME) March 17, 2020
---
"We all feel so helpless," Haller told the wire service. "This is an amazing opportunity for me to do something."
Another Seattle volunteer who talked to the AP was Neal Browning, a 46-year-old Microsoft engineer.
"Every parent wants their children to look up to them," he said.
The potential vaccine for the SARS-CoV-2 virus, developed by Massachusetts biotech firm Moderna, is an exciting news break. But experts warn that any one potential vaccine may well end up being a dead end, and that bringing any new vaccine to market, especially when millions or billions of doses are needed, could take months or even years.
Still, the potential payoff for a vaccine that prevents the COVID-19 illness — in terms of impact to public health, the economy, and a pharma company's bottom line — is vast.
China, for instance, announced today that it has authorized its own clinical trials to test a separate vaccine. US President Donald Trump reported offered "large sums" to a German pharmaceutical company in exchange for bringing its promising research to his country — a move that spurred backlash from Germany.
Back in Seattle, though, the researchers say they're all in to find a way to prevent the spread of the virus.
"We're team coronavirus now," Jackson told the AP. "Everyone wants to do what they can in this emergency."
---
A hospital in Brescia, Italy, which is near one of the regions hit hardest by the coronavirus outbreak, is reportedly turning to 3D-printed replacement parts in order to keep its intensive care unit running.
Specifically, the hospital needed extra valves for ventilator devices sooner than its usual supplier could send them, according to 3D Printing Media Network. So on Friday, it called in local 3D printing companies that were able to design and manufacture the valves on-site.
As a result, ten patients were treated with a ventilator that night, 3DPMN reports. Without the valves, their severe COVID-19 cases may have gone untreated in the overwhelmed hospital.
An Italian hospital ran out of ICU valves. A local biz brought a 3D printer to the hospital, redesigned & produced the valves in a few hours.

"At the time of writing, 10 patients are accompanied in breathing by a machine that uses a 3D printed valve."https://t.co/HjjdYKZvyS

— michal Naka (@michalnaka) March 15, 2020
Since then, more companies have 3D printed dozens more of the valves in a bid to keep the hospital well-stocked for the foreseeable future, according to 3DPMN. Cristian Fracassi, the technician who made the first ten, posted on Facebook that he's working on making another hundred for the hospital.
"There were people in danger of life, and we acted," Fracassi wrote, as translated by Metro. "Period. Now, with a cold mind, let's think. Firstly, don't call us, as some have, heroes. Sure, people were about to die, but we only did our duty. Refusing would not have been a cowardly act, but murderous."
---
---
Each one of those parts corresponds to an individual patient who needs intensive care and can now be oxygenated in the hospital, illustrating just how dire the outbreak situation can get as small parts break or find themselves in short supply.