Scandal is in the news today. Outlook for tomorrow: More scandal as deep state activities continue to be revealed.
---
A list of channels banned from Youtube. Excerpt only.

MASSIVE CENSORSHIP of QAnon Youtube Channels, and NY Post Article — THEY are Terrified, Which Means Truth is Winning
by Justin Deschamps, Stillness in the Storm, October 16th, 2020
(https://tinyurl.com/y4vsphq5)
Jordan Sather's Destroying the Illusion channel and several others were taken down. Including Edge of Wonder, where Justin Deschamps, founder of Stillness in the Storm, hosts Into the Storm.
Many of these channels have alternative platforms used to upload content, which we will provide below as a list is compiled. (Thanks for your patience).
Here's a list of the banned channels thus far:
Destroying the Illusion
Redpill78
Praying Medic
Joe M
IPOT
X22 Report
SGT Report
Spaceshot76
Woke Societies
Amazing Polly
Truth and Art TV
Patriots Soapbox
Dustin Nemos
InTheMatrixxx
And We Know
Stroppy Me
Justinformed Talk
Sarah Westall
TruReporting
(Read more: https://tinyurl.com/y4vsphq5)
---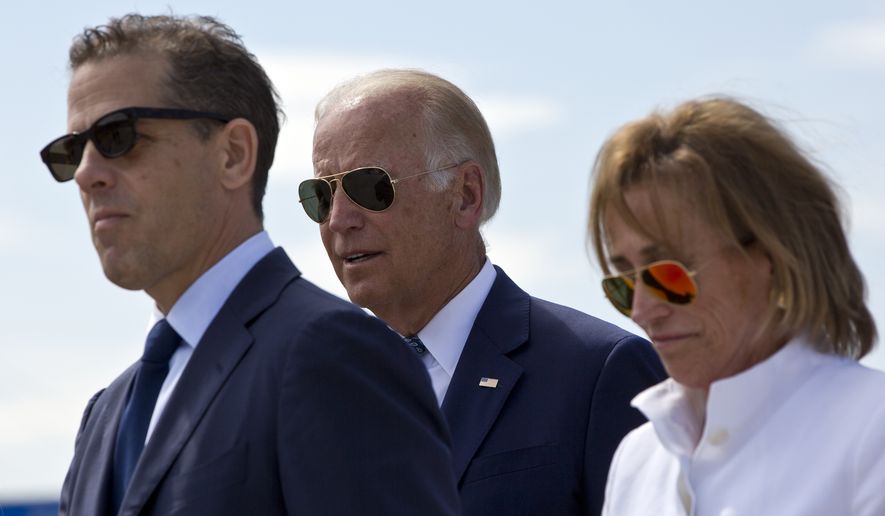 The revelations keep drip-dripping daily.
Hunter Biden demanded Chinese billionaire pay $10 million for 'introductions alone,' emails show
Hunter Biden was receiving a $10 million annual fee from a Chinese billionaire who has been accused of corruption and with whom he sought to increase the cash flow with a joint business ownership, an August 2017 email from Mr. Biden shows.
The money was for "introductions alone," said Mr. Biden, son of Democratic presidential nominee Joseph R. Biden. Another email to Hunter Biden from a consultant says that a 10% stake in an unnamed company will go to "the big guy?" The "big guy" was not identified.
Hunter Biden hooked up with the billionaire, Ye Jianming, chairman of the CEFC China Energy Co. conglomerate, during his father's vice presidency.
The emails were first reported by The New York Post on Thursday.
The newspaper obtained a cache of messages, documents and photos from a MacBrook Pro laptop purportedly owned by Hunter Biden, via President Trump's personal attorney, Rudolph W. Giuliani.
Democratic candidate Mr. Biden has denied any wrongdoing.
His campaign said investigations into Mr. Biden and Hunter have "reached the same conclusion: that Joe Biden carried out official U.S. policy toward Ukraine and engaged in no wrongdoing."
The New York Post stories have helped keep the allegations alive less than three weeks from Election Day.
Mr. Biden told donors Thursday that Mr. Trump is ratcheting up a "misinformation" campaign.
"We have 19 days left, and you know, he's going to throw everything but the kitchen sink at me," Mr. Biden said.
Mr. Giuliani, meanwhile, blasted out a screenshot Thursday of a text he claims Hunter Biden sent to his daughter, Naomi Biden, on Jan. 3, 2019.
"I Hope you all can do what I did and pay for everything for this entire family for 30 years," the text reads. "It's really hard. But don't worry unlike Pop I won't make you give me half your salary."
Mr. Giuliani said, "This describes the amount kicked back to the Boss, Joe Biden, as happens in every organized crime group."
Mr. Giuliani also said Hunter Biden was "heavily inebriated" when he dropped off his laptop at a Delaware repair shop in April 2019.
---
Twitter Reverses Course Following Widespread Outrage Over Censorship, Senators Announcing Subpoenas
Ryan Saavedra, Stillness in the Storm, 10/16/2020
(https://tinyurl.com/yxg6z46m)
Twitter announced that it was reversing course on some of the extreme censorship that it imposed this week to stop the dissemination of news reports from The New York Post that were damaging to Democratic presidential nominee Joe Biden.
The censorship — which was condemned by lawmakers as election interference — came in response to news reports from The New York Post that purported to show new emails from Joe Biden's son, Hunter Biden, about his business dealings while Joe Biden was vice president in the Obama administration.
Twitter claimed that the information was "hacked," even though there was no proof of that being true. Twitter users repeatedly highlighted the platform's hypocrisy with its policy enforcement, noting that it allowed the New York Times' story about Trump's taxes — which were leaked to the paper — to trend for days.
Vijaya Gadde, Legal, Policy and Trust & Safety Lead at Twitter, announced that the platform was going to make changes to how it handles situations like this in the future. The announcement comes after the platform blocked users from sharing links to the New York Post's reports and after top Senators on the Judiciary Committee announced that they would be issuing subpoenas for Twitter CEO Jack Dorsey to testify next week about the platform "actively interfering in this election."
"Over the last 24 hours, we've received significant feedback (from critical to supportive) about how we enforced our Hacked Materials Policy yesterday. After reflecting on this feedback, we have decided to make changes to the policy and how we enforce it," Gadde wrote. "Why the changes? We want to address the concerns that there could be many unintended consequences to journalists, whistleblowers and others in ways that are contrary to Twitter's purpose of serving the public conversation."
"We put the Hacked Materials Policy in place back in 2018 to discourage and mitigate harms associated with hacks and unauthorized exposure of private information. We tried to find the right balance between people's privacy and the right of free expression, but we can do better. We've recently added new product capabilities, such as labels to provide people with additional context. We are no longer limited to Tweet removal as an enforcement action," Gadde continued. "We believe that labeling Tweets and empowering people to assess content for themselves better serves the public interest and public conversation. The Hacked Material Policy is being updated to reflect these new enforcement capabilities."
Gadde highlighted two specific changes that are being made:
1. We will no longer remove hacked content unless it is directly shared by hackers or those acting in concert with them.

2. We will label Tweets to provide context instead of blocking links from being shared on Twitter.
"All the other Twitter Rules will still apply to the posting of or linking to hacked materials, such as our rules against posting private information, synthetic and manipulated media, and non-consensual nudity," Gadde concluded. "I'm grateful for everyone who has provided feedback and insights over the past day. Content moderation is incredibly difficult, especially in the critical context of an election.
"We are trying to act responsibly & quickly to prevent harms, but we're still learning along the way. We will continue to keep you all updated on our progress and more details as we update our policy pages to reflect these changes in the coming days."
Dorsey later commented on Gadde's tweets, writing: "Straight blocking of URLs was wrong, and we updated our policy and enforcement to fix. Our goal is to attempt to add context, and now we have capabilities to do that."
Straight blocking of URLs was wrong, and we updated our policy and enforcement to fix. Our goal is to attempt to add context, and now we have capabilities to do that. https://t.co/ZLUw3YD887

— jack (@jack) October 16, 2020
---
Thanks to Suzi on Patreon
The Bidens and Kerries linked to Whitey Bulger?
Rudy Giuliani, who himself may some day face questioning over his role in 9/11, alleges a tie-in between the Bidens/Kerries and deceased gangster Whitey Bulger.

Click on graphic to go to video.
Giuliani: You've Only Seen Five Percent of What's on Hunter Biden's Hard Drive
Katie Pavlich, Townhall,  Oct 15, 2020
(https://townhall.com/tipsheet/katiepavlich/2020/10/15/giuliani-youve-only-seen-five-percent-of-whats-on-hunter-bidens-hard-drive-n2578151)
Former New York City mayor, Trump campaign advisor and former U.S. Attorney Rudy Giuliani is warning Americans they haven't seen anything yet when it comes to the corruption of the Biden family.
"I have the entire hard drive and the New York Post has only published about five percent of it," Giuliani said. "The New York Post has at least two more situations even more serious than this. The real big time money corruption takes place with the Chinese Communist Party."
---
Click on graphic to watch short video
Burisma official reportedly linked to Joe Biden met with State officials in 2016, memos show
Vadym Pozharskyi's contacts with USAID flagged for U.S. ambassador in 2016.
(https://justthenews.com/accountability/russia-and-ukraine-scandals/burisma-official-reportedly-linked-joe-biden-met-state)
The Burisma Holdings executive who reportedly met with Joe Biden and his son Hunter in 2015 subsequently pitched the Obama administration's foreign aid agency for business a year later, even as the Ukrainian gas company remained under a cloud of corruption suspicion, according to State Department memos obtained by Just the News.
The November 2016 meeting between Burisma's Vadym Pozharskyi and USAID officials came as the Ukrainian gas firm where Hunter Biden worked as a highly compensated board member was scrambling to settle corruption allegations in Ukraine before Donald Trump became president and Joe Biden left office, according to the memos released under the Freedom of Information Act.
Pozharskyi's contact with USAID officials was flagged in a Dec. 8, 2016 memo to U.S. Ambassador Marie Yovanovitch, then the top American diplomat in Ukraine, as she prepared herself to meet with representatives of a Democratic firm named Blue Star Strategies that was leading Burisma's campaign to end the corruption probes in Ukraine.
Under the heading "WATCH OUT FOR," Yovanovitch's team recounted to the ambassador how Burisma had previously participated in a clean energy program with USAID before the embassy canceled the partnership because of the firm's reputation for corruption.
"Subsequently, USAID spoke to Blue Star Strategies representative Sally Painter by phone and indicated that we would be open to discussing other forms of cooperation between USAID and Burisma and agreed to meet with Burisma government and public affairs representative Vadym Pozharskyi," the memo read.
"In the November meeting, Pozharskyi briefed USAID on Burisma and the gas sector more broadly but did not propose specific ideas for cooperation," the memo stated.
You can read that memo here:
The memo prepared Yovanovitch for a meeting with Blue Star Strategies official Karen Tramontano, a Democrat-connected American lawyer who helped lead a year-long campaign to clear Burisma of corruption allegations.
"Tramontano informally represents Mykola Zlochevsky, the Burisma CEO who has long been the target of law enforcement proceedings in Ukraine," the memo told the ambassador.
Both the USAID meeting with Pozharskyi and the embassy's meeting with Tramontano were remarkable given the deep concern State Department officials working in Ukraine held about Burisma and its alleged corrupt practices.
Those officials reported in February 2015 to the FBI that they had gathered evidence that Burisma had paid a $7 million bribe to Ukrainian prosecutors in an effort to make the corruption probes go away, previously released memos show. The U.S. officials also reported they believed Burisma had paid a second bribe in December 2016 by dumping cheap gas on the market and letting Ukrainian government officials buy it low and sell it high, memos show.
BurismaYovanovitchBribe4.pdf
BurismaYovanovitchBribe3.pdf
BurismaYovanovitchBribe2.pdf
BurismaYovanovitchBribe1.pdf
Those officials also canceled a partnership that Burisma had struck with USAID in 2014, fearful that being associated with the gas firm would tarnish the Obama administration's anti-corruption efforts in Ukraine.File

KentBurismaCanceled.pdf
The memos also show the embassy in Kiev as well as senior State Department officials were acutely aware of Hunter Biden's presence on the board.
Former U.S. Deputy Chief of Mission George Kent testified to the Senate recently that he believed Vice President Joe Biden created the appearance of a conflict of interest that undercut U.S. policy in Ukraine by continuing to preside over the U.S. anti-corruption efforts in Ukraine while his son worked for a firm under corruption investigation in the country.
Burisma's own public relations site contains pictures and press releases showing Pozharskyi meeting with USAID officials as early as 2015 and meeting with Yovanovitch in both April 2017 and again in November 2017.
Pozharskyi burst into the public earlier Wednesday in a headline-grabbing story by the New York Post that claimed emails recovered from a laptop purportedly belonging to Hunter Biden suggested that the Burisma official met with Vice President Joe Biden in April 2015.
Biden's campaign, which has previously denied the Democratic presidential nominee had any contact with his son's business, did not directly deny a meeting took place, instead saying there was no record of it on the vice president's official schedule.
Just the News has been unable to confirm the authenticity of the emails cited by the New York Post. But the State Department memos obtained under a FOIA lawsuit at least confirm Pozharskyi met with Obama administration officials at a time when the company he and Hunter Biden worked for remained under corruption investigation.
And those meetings were controversial enough that they were briefed to America's top diplomat in Ukraine, the memos released under FOIA show.
---
Tucker Carlson Drops BOMBSHELL News On Hunter Biden
Fox News, Oct. 16, 2020
Carlson looks at whether Joe Biden, a sitting vice president, subverted American foreign policy to enrich his own family.
Hit the graphic to watch the video
---