A roundup of articles on the status of the Coronavirus and ways we can help….
Because the allegations of a takedown of the cabal appear to be part of this scenario, we include articles on it here.
---
No patients in Louisville hospitals; only National Guard….
Hmmm…. I wonder why….  
---
Essential Pentagon staff heading for D.U.M.B…. Hmmm… Again, I wonder why….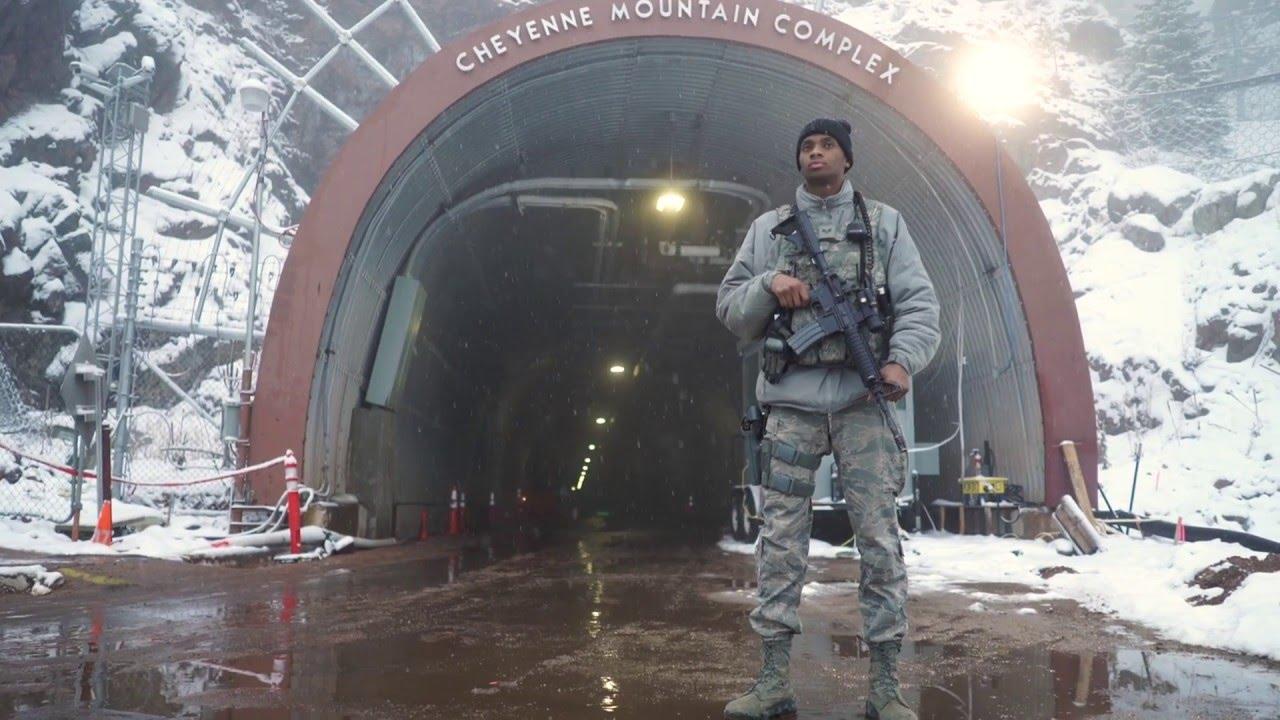 Pentagon Orders Essential Staff to Deep Underground Mountain Bunker as Pandemic Prep Escalates
Tyler Durden, Zero Hedge, arch 29, 2020
https://www.zerohedge.com/geopolitical/pentagon-orders-essential-staff-deep-underground-mountain-bunker-pandemic-prep\
North American Aerospace Defense Command (NORAD) & the US Northern Command (NORTHCOM) held a Facebook Live town hall meeting on Tuesday, March 24, informing the public how their essential teams in charge of homeland security are isolating at the Cheyenne Mountain bunker in Colorado amid the COVID-19 pandemic.
Air Force General Terrence O'Shaughnessy, who commands NORAD and NORTHCOM, told reporters on Facebook Live last Tuesday that essential staff is being moved from Peterson Air Force Base in Colorado to the underground bunker complex that is 24 miles away in Cheyenne Mountain. The facility is more than 2,000 feet underground and can survive a 30 megaton nuclear explosion.
"To ensure that we can defend the homeland despite this pandemic, our command and control watch teams here in the headquarters split into multiple shifts and portions of our watch team began working from Cheyenne Mountain Air Force Station, creating a third team at an alternate location as well," O'Shaughnessy said.

"Our dedicated professionals of the NORAD and NORTHCOM command and control watch have left their homes, said goodbye to their families and are isolated from everyone to ensure that they can stand the watch each and every day to defend our homeland.

"It's certainly not optimal, but it's absolutely necessary and appropriate given the situation."
---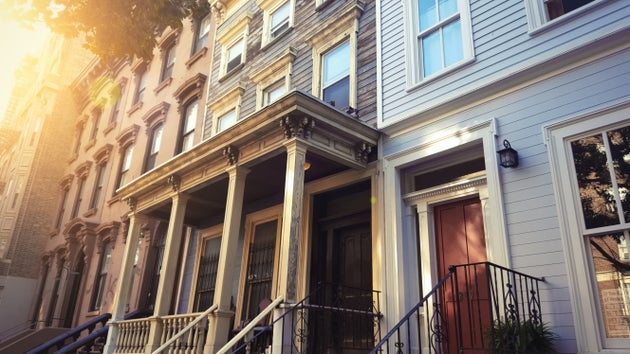 I'm A Landlord Who Waived April Rent. I'll Do It Until July If I Need To.
As told to HuffPost associate editor Connor Garel
HuffPost.ca, March 31, 2020
Not every landlord can afford to reduce rent, but those that can, should.
Everyone should contribute as much as they can in a public health crisis like COVID-19.
I'm a landlord. It's not my full-time job, but I own a semi-detached triplex in Toronto's Little Italy, where I have eight tenants. There's a single mom with two kids, a couple on the first floor and three other tenants.
I don't know much about their personal situations. I don't know their salaries. A few of them might be freelancers. What I do know is that, in an economic crisis like the one brought on by the COVID-19 pandemic, tenants are some of the most vulnerable people out of all of us. That's why I've decided to waive rent for April.
And probably May.
June, too, if it gets that far.
About two weeks ago, when people started getting laid off, I started getting pretty anxious. Social distancing was costing small businesses their income, and those losses threatened to close them altogether. Thousands have lost their paycheque entirely. Some 500,000 Canadians applied for employment insurance just last week, and that figure has since ballooned to an estimated 1 million. I just couldn't understand how they would pay rent.
If rent were simply postponed, you'd come out of this thing with between $4,500 and $7,500 in debt.
So I wrote a blog post, "9 Things Canadian Governments Can Do To Avoid A 'Social Distancing' Economic Tragedy." In it, one of the goals of my proposed solutions was to reduce, or altogether eliminate, people's rent. Then I asked myself: But what can I do?
As it turned out, this was something, as a landlord, I decided I could afford.
'Everyone with profit ought to figure out a way to use it to help other people'
I'm very lucky that the money I make on my rental property is extra income I can get by without.
Altogether, my tenancies produce about three months of profit a year, at about $6,500 a month. That money is better left in my tenants' hands than in my bank account, right now. So, on March 18, I wrote them and told them I was waiving rent.
This isn't something they asked me for, but I know the ones who are freelancers have more uncertain incomes, while the others are a bit more secure. I don't believe this should be case-by-case situation, in which we ought to have people apply for help, or decide who should or shouldn't get their rent waived.
B.C. just announced a $500 rental rebate to landlords on behalf of renters to help out. The federal government is planning to send $2,000 each month to Canadians affected by the virus. Directionally, that's the way to go. Trying to parse who needs it and who doesn't is just too hard given the urgency — April 1 is coming really fast. This is a situation in which everyone who has profit ought to be figuring out a way to use it to help other people.
And so in my note to them, I didn't ask and I didn't care whether they had the money to pay the rent. Instead, I wrote that, if their salary was secure, then they should consider using whatever surplus they have to spend locally and help keep people employed.
Postponing rent isn't a solution
Say you're renting a one-bedroom apartment in Toronto. Your rent is probably somewhere between $1,500 and $2,500. If rent were simply postponed, you'd come out of this thing with between $4,500 and $7,500 in debt.
You owe that money. But where is it going to come from? Who do you know that has three months of rent just sitting around in their bank account? Something like 40 per cent of all people don't have enough money to deal with a $400 emergency. And that was before this crisis.
In Denmark, they've closed their economy. For the next three months, they're going to pay 75 per cent of everyone's income and they're paying the fixed costs of small businesses that had to shut. It'll cost them an extraordinary amount of money — 13 per cent of the GDP, which would be something like $300 billion here in Canada — but they're going to shut the economy down, and they'll actually have one to come back to.
I keep thinking about that. Sure, it's a lot of money. But what are we going to come back to if we don't act? Boarded-up neighbourhoods?
How have we allowed this to become a fight between landlords and tenants?
Landlords have a clear responsibility not to kick out their tenants in crisis — not that there's a realistic way to kick people out. But I would pose a different question: How is it that, in a public health emergency, we've allowed this to become a fight between landlords and tenants?
It's highly unlikely that the cash transfer will be enough to cover everyone's expenses, especially in Toronto or another urban centre. So I certainly understand why people are banding together over this thing.
I've already been in touch with Joe the Dog Walker, the guy who launched a petition asking the government to freeze rent payments. It's been signed by more than half a million Torontonians, and he said my post was actually the inspiration for his campaign.
Here's the thing. This isn't a situation where there's a clear good guy and bad guy. It's a situation of how we, as a society, can figure out how to share this burden equally. If I was a tenant, I'd be pissed. If I was a landlord whose tenant refused to pay, I'd be pissed. Landlords have mortgage payments, too, and the deferrals the banks are offering aren't as easy to get as tenants seem to think they are. It's a case-by-case thing.
I've heard some good stories about what landlords are doing to help, but I've also heard some bad ones. Many are willing only to defer, rather than waive or reduce, rent, and are asking for interest as well. A few reached out to me asking for advice after reading my blog post and tweet thread. What I've said is this: many of your tenants have suddenly and unexpectedly lost their entire income. That isn't your fault, but it's not theirs either.
They didn't show up late, or do a bad job. It's just gone. So if you insist that, despite all that, you should get every last penny of your income, plus interest, do you consider that fair?
April 1 is going to be terrible. Everyone faces tough choices.
This is a burden driven by a public health emergency. No one group should suffer most because of it.
What I'm doing isn't particularly practical. It's not a real solution. It's not something every landlord can or should do. Many, a lot of them seniors, rely on rent for their own livelihood. Some landlords have complained that they've been asked to reduce rent, when banks aren't willing to reduce their mortgages. This is completely fair — the banks should be doing much more. But any reduction at all helps, and I'd encourage people to reduce rent as much as they can afford.
April 1 is going to be terrible. Everyone faces tough choices. I'm assuming no solution will have been found by then. But all levels of government and our major banks then have a few weeks to figure out an answer about rent before May 1.
I know there are some smart people across the government who are working their asses off right now. I know people at the banks are trying to figure this out. It's a complicated problem. But people aren't interested in jurisdictional problems, bank shareholders or federal-provincial challenges right now. They just want a solution. And they're going to expect our leaders to find one.
We're in a wartime, and in a wartime, you have to do things that aren't easy.
---
As the virus crisis worsens in the US, employees at Amazon and Instacart are planning to strike today.
Amazon workers at a New York fulfillment center are preparing to strike around lunchtime to call attention to the company's "lack of safety protocols during the COVID-19 pandemic," reported NBC New York.
The union that represents workers at the Staten Island warehouse claims Amazon is more concerned about profits than the health of its employees:
"All employers need to prioritize the health and safety of their workforce at this time. Unfortunately, Amazon appears to be prioritizing maximizing its enormous profits even over its employees' safety – and this is unacceptable," said Stuart Appelbaum, Retail, Wholesale, and Department Store Union (RWDSU) president.
Around 100 employees are expected to strike around noon on Monday outside the Staten Island warehouse. They are demanding the facility be closed for sanitizing. Recently, the e-commerce giant closed a warehouse in Queens after an employee contracted the virus. We noted last week that a total of ten Amazon warehouse employees across the country have tested positive in March. The workers are also requesting all employees at the facility to be compensated during the shutdown.
NBC New York obtained a statement from Amazon:
"Like all businesses grappling with the ongoing coronavirus pandemic, we are working hard to keep employees safe while serving communities and the most vulnerable. We have taken extreme measures to keep people safe, tripling down on deep cleaning, procuring safety supplies that are available, and changing processes to ensure those in our buildings are keeping safe distances. The truth is the vast majority of employees continue to show up and do the heroic work of delivering for customers every day."
Amazon says that all employees who test positive for COVID-19 will receive pay for two weeks. The warehouse in Staten Island will immediately start temperature checks of employees entering the facility.
Workers for Instacart will also be staging a strike on Monday, demanding hazard pay and increased safety precautions to protect them from the virus. However, the strike will be nationwide.
Instacart's delivery workers are demanding hazard pay of $5 per order, freehand sanitizer, and disinfecting wipes, and paid sick leave for workers with pre-existing medical conditions.
The whole debate of profits over human health is gaining traction as the pandemic ravages the Northeast.