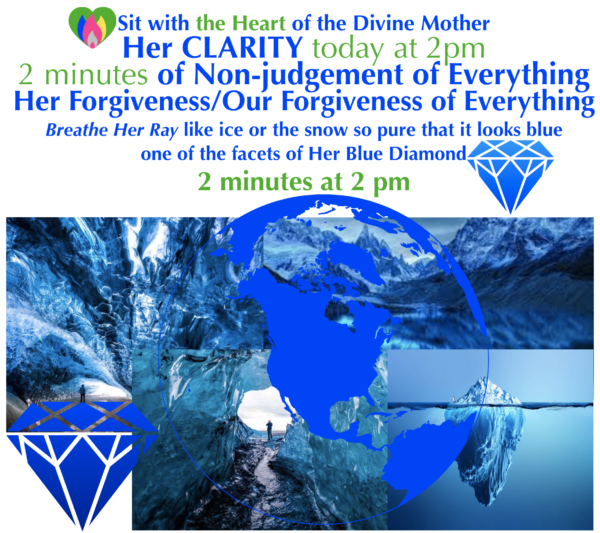 Today, August 2nd,
is Global Forgiveness Day.
A way to participate:
Set an alarm for
2 pm.
At 2 pm,

pause for 2 minutes.
Bring your attention to the present moment.
Now,

breathe in the Divine Mother's Blue Hope & Healing.
Breathe out

stress & tension.
Relax.
Breathe in again.
Let go with the Mother the pains of the past.
Forgive with Her Non-judgement
Feel Her Lightness of Being
Her Peace – Your Peace.

Forgive but not to forget.
We do not want to re-create the past.