Wed, Feb 15th Zoom Class:
Universal Law

of Instantaneous

Tran

smission

& Transfor

mation

with Sanat Kumara,

Part 1


Kathleen's Slideshows are based on Heavenly Blessings radio shows with Linda Dillon, channel for the Council of Love & An Hour With An Angel with Steve Beckow

Also, a big welcome to join Tuesdays 5pm PST / 8pm EST: Zoom Sending Love Meditation
(Find Zoom link on the day at top of this blog.)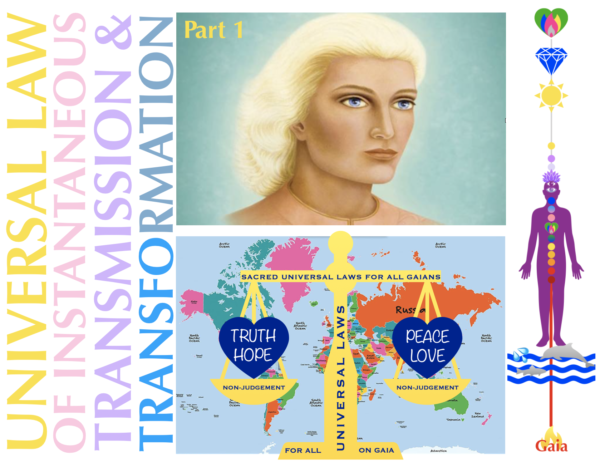 Heavenly Blessings Radio Show
Universal Law

of Instantaneous

Tran

smission


& Transfor

mation

with Sanat Kumara
Meditation at 15:38
Sanat Kumara at 33:18
*

*

*

*



The Universal Law of Instantaneous Transmission
& Transformation is our activation, by conscious choice,
of what we choose to experience & what we choose
to bring forth, the transformation of our sacred self.
We are turning on, in conjunction with the Mother,
the perfection of our soul design,
the expression of greater Love.
Sanat Kumara, the Keeper of Universal Law,
through Linda Dillon, channel for the Council of Love,
explains that our transformation has a "ripple effect"
for the entire planet & far beyond.
*

*

*

*
*

*

*

*