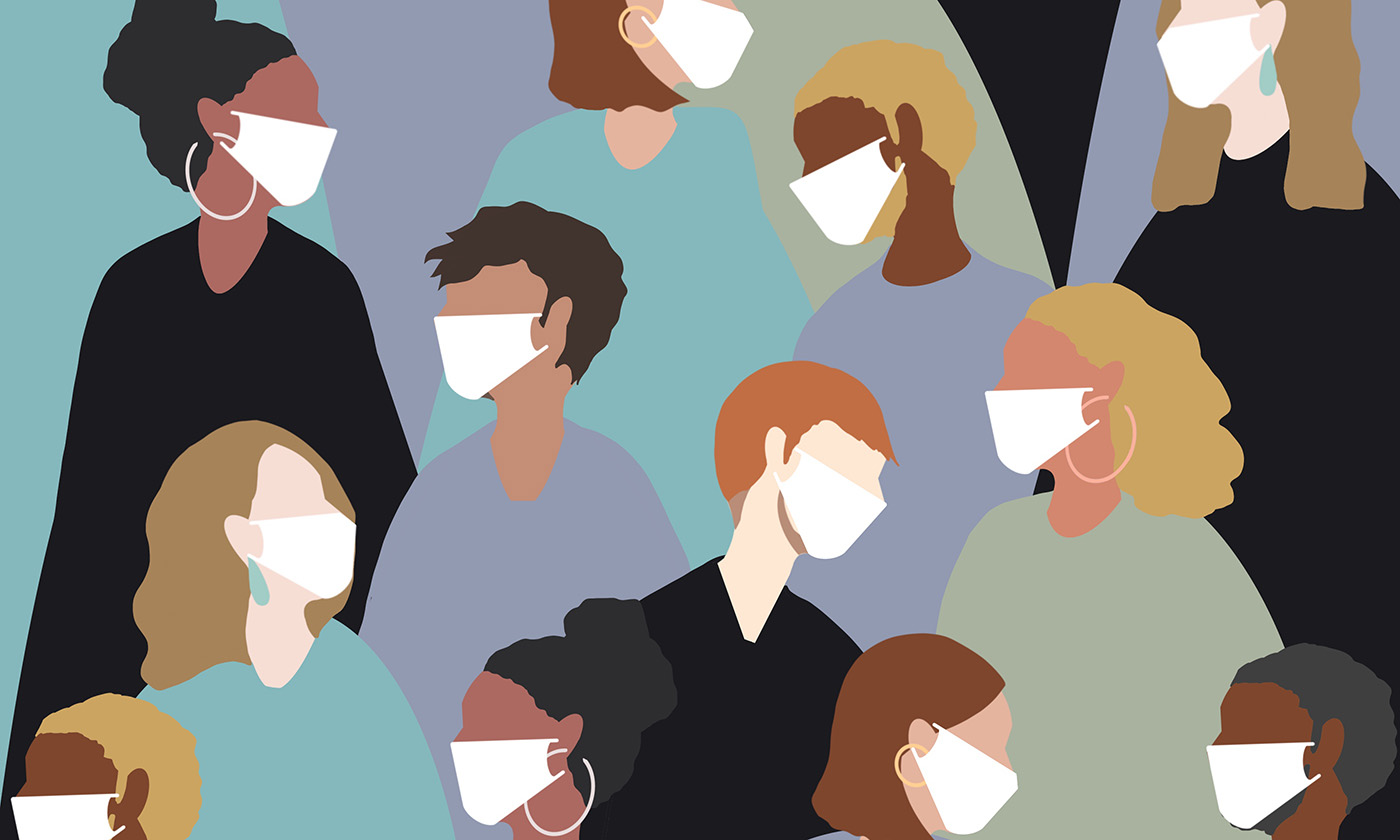 A roundup of articles on the status of the Coronavirus and ways we can help….
---
For anyone wanting to track the spread of Coronavirus, here is a website: https://ncov2019.live/
---
Lessons From Italy's Hospital Meltdown. 'Every Day You Lose, the Contagion Gets Worse'
Wall Street Journal, March 18, 2020
https://www.365news.com/2020/03/lessons-from-italys-hospital-meltdown-every-day-you-lose-the-contagion-gets-worse/
BERGAMO—Ambulances here have stopped using sirens. The frequent blaring only adds to local fears. Besides, there are few other vehicles on the road in Italy's national lockdown.
Most are headed to the Papa Giovanni XXIII Hospital, a large, modern hospital in a prosperous Italian city that has been overwhelmed by the coronavirus disease. There aren't enough ventilators to intubate all patients with Covid-19 who have severe breathing trouble. The intensive-care unit is taking almost no patients older than 70, doctors said.
A normally disused section of the hospital is filled with the critically ill and the hissing sound of oxygen. Patients lie quietly, with worried or exhausted faces, visible to others in the series of half-open rooms. Each focuses on the struggle to breathe. There are patients with airtight oxygen helmets over their heads, like transparent buckets taped at the neck.
"Some of them would have needed intubation in intensive care," anesthesiologist Pietro Brambillasca said. The rest ought to be better isolated, he said, where they can't contaminate anyone.
That is no longer possible. The number of ill has outstripped the hospital's capacity to provide the best care for all.
The coronavirus is devastating Bergamo and pushing a wealthy region with high-tech health care toward a humanitarian disaster, a warning for the U.S. and other developed countries. The city's experience shows how even advanced economies and state-of-the-art hospitals must change social behaviors and prepare defenses ahead of a pandemic that is upending the rules.
Some U.S. doctors are trying to understand how the coronavirus defeated all efforts so far to contain it in Lombardy, the Italian region that includes Bergamo and Milan. They seek lessons but don't have much time, as the pandemic, now coming under control in China, takes off throughout the West.
Maurizio Cereda, an intensive-care doctor and anesthesiologist in Philadelphia, recently circulated a list of lessons from Italy to colleagues. Dr. Cereda, now at the Hospital of the University of Pennsylvania, trained in Milan and has been in close touch with Italian colleagues in Bergamo and elsewhere.
Many of the lessons relate to public health, to avoid overwhelming hospitals. "Mild-to-moderate cases should be managed at home, not in the hospital, and with massive deployment of outreach services and telemedicine," he wrote. Some therapies could be delivered at home, he said, via mobile clinics.
Another lesson: Italian emergency-medical technicians have experienced a high rate of infection, Dr. Cereda said, spreading the disease as they travel around the community.
He also warned that smaller hospitals "are unprepared to face the inflow of patients" and are likely to collapse. He suggested admitting the sickest patients to bigger facilities and using dedicated ambulances for suspected coronavirus patients to avoid infecting the entire fleet.
Italy's death toll from the coronavirus hit 2,158 on Monday, up 349 since Sunday. The country is on course to overtake China's 3,099 deaths within days. Its large elderly population is especially vulnerable to Covid-19, the respiratory disease caused by the coronavirus.
About two-thirds of Italy's dead, 1,420 people, are in Lombardy, the ground zero of Europe's epidemic. It is where the virus is all the more deadly because hospitals in the worst-hit towns have reached their limits. Bergamo, in particular, has become Italy's symbol of an epidemic spinning out of control.
Studying the dire turn of events in Italy has helped U.S. doctors better prepare, said Brendan Carr, Chair of Emergency Medicine for The Mount Sinai Health System, a New York City hospital network.
Dr. Carr said he and other U.S. physicians have had informal calls with Italian doctors in recent weeks. "It's terrible to hear them talk, but it benefits us to learn from it," he said. One lesson, he said, is to build capacity for the expected influx of Covid-19 patients before it's needed. Mount Sinai is clearing out space and creating new ICU beds, he said.
Bergamo shows what happens when things go wrong.
In normal times, the ambulance service at the Papa Giovanni hospital runs like a Swiss clock. Calls to 112, Europe's equivalent of 911, are answered within 15 to 20 seconds. Ambulances from the hospital's fleet of more than 200 are dispatched within 60 to 90 seconds. Two helicopters stand by at all times. Patients usually reach an operating room within 30 minutes, said Angelo Giupponi, who runs the emergency response operation: "We are fast, in peacetime."
Now, people wait an hour on the phone to report heart attacks, Dr. Giupponi said, because all the lines are busy. Each day, his team fields 2,500 calls and brings 1,500 people to the hospital. "That's not counting those the first responders visit but tell to stay home and call again if their condition worsens," he said.
Ambulance staff weren't trained for such a contagious virus. Many have become infected and their ambulances contaminated. A dispatcher died of the disease Saturday. Diego Bianco was in his mid-40s and had no prior illnesses.
"He never met patients. He only answered the phone. That shows you the contamination is everywhere," a colleague said. Mr. Bianco's co-workers sat Sunday at the operations center with masks on their faces and fear in their eyes.
The Papa Giovanni XXIII Hospital, a 950-bed complex that opened in 2012, is among the most advanced in Italy. It treats everything from trauma and heart surgery to organ transplants for children.
More than 400 of the beds are now occupied by confirmed or suspected coronavirus patients. The intensive-care unit has swelled to around 100 patients, most of whom have Covid-19. New cases keep arriving. Three of the hospital's four top managers are home sick with the virus.
"Until three weeks ago, we did everything for every patient. Now we have to choose which patients to put in intensive care. This is catastrophic," said anesthesiologist and intensive-care specialist Mirco Nacoti.
Dr. Nacoti worked for Doctors Without Borders in Haiti, Chad, Kurdistan and Ivory Coast, and he is one of the few medics in Bergamo who has seen epidemics. Yet, those were diseases with vaccines, such as measles and rubella.
He estimated that around 60% or more of the population of Bergamo has the coronavirus. "There is an enormous number of asymptomatic people, as well as unknown dead who die in their home and are not tested, not counted," he said. "The ICU is the tip of an iceberg."
Hospitals in the U.S. and across Europe must organize in advance, Dr. Nacoti said, and governments need community lockdowns early rather than late.
"An epidemic doesn't let you proceed by trial and error," he said. "Every day you lose, the contagion gets worse."
Bergamo, a city of about 120,000 northeast of Milan, sits at the heart of one of Italy's wealthiest regions. Companies nearby make San Pellegrino mineral water, luxury yachts, and brakes for Ferrari cars. The city's hilltop core, a medieval citadel, is normally filled with tourists.
When Bergamo discovered a clutch of coronavirus cases in its outlying towns around Feb. 22, Dr. Giupponi of the Papa Giovanni hospital emailed Lombardy's regional health authorities. He urged them to empty out some hospitals and use them exclusively for coronavirus cases.
Regional managers at the time were dealing with an outbreak south of Milan. "We haven't slept for three days and we do not want to read your bulls—t," Dr. Giupponi recalled their reply.
Since then, Italy's lockdown has turned Bergamo into a ghost town.
Death notices in the local newspaper, the Bergamo Echo, normally take up just over a page. On Monday, they filled nine pages. "And that's just the ones that are in the paper," Dr. Nacoti said.
Doctors taking a break at the Papa Giovanni swap stories of woe, including the call from an elderly-care home reporting suspected virus sufferers who were over 80 years old. The hospital said the elderly residents had to stay put.
"None of us have ever seen such a thing," trauma surgeon Michele Pisano said. "We're trained for emergencies, but for earthquakes, not epidemics." Dr. Pisano has little to do these days: Italy's lockdown means there are virtually no car crashes, bicycle accidents or broken bones from skiing. He helps out in the coronavirus wards however he can.
In small towns around the province of Bergamo, the pressure on local hospitals is even greater.
Dr. Nacoti helps at a hospital in San Giovanni Bianco, located in the foothills of the Alps. On Sunday evening, the facility had around 70 coronavirus patients. The hospital, which specializes in outpatient surgery, normally has 20 beds.
Recently arrived patients lay on gurneys, filling the emergency room and a corridor while they wait for beds to become free.
Upstairs, more than 50 patients were administered oxygen through helmets or masks. Some were in critical condition, but the hospital has no intensive-care unit and no ventilators.
"We thought seven beds downstairs and seven upstairs would be enough," senior nurse Fiorella Busi said.
The hospital had planned to send severe cases to Bergamo. "But we got indications that, if patients are over 65 or 70, they won't get intubated," said Davide Grataroli, one of the hospital doctors. "So, we've chosen to manage them here as best we can."
That has been the situation for nearly three weeks. The patients know that the lack of intensive-care facilities dooms those not strong enough to survive the disease with limited help. "They accept it with resignation and no complaints," said Ms. Busi, the nurse.
"The most devastating part is that they are dying alone," she said. "Families see the patient for the last time at the emergency room. The next time is at the mortuary."
Such a lonely death is hard to take, the nurse said: "It's not our culture. We're very connected here."
---
Whatcom [County] group dedicated to helping neighbors amid coronavirus becomes 'a place of hope'
By Denver Pratt, Bellingham Herald, March 18, 2020
https://www.bellinghamherald.com/news/coronavirus/article241272571.html#storylink=cpy
As Washington residents are practically home-bound in an attempt to stop the spread of COVID-19, Whatcom County neighbors have stepped up to help one another.
Sandi Heinrich of Bellingham had been toying with the idea of creating a Facebook group for people to help others as social distancing recommendations from the Centers for Disease Control and Prevention and health departments ramped up. On Friday, March 13, Heinrich took her dogs for a walk and created the Bellingham Covid-19 Community Helpers public group on Facebook.
Friday afternoon, there were roughly 40 members. As of Tuesday, March 17, there were 3,880, with spin-off group pages dedicated to each city across Whatcom County. Those all had at least 100 members each as of Tuesday morning, too.
Heinrich said she created the group because she felt it was something that was going to become necessary, especially to stop further spread of the novel coronavirus. Heinrich said she normally works from home, and is healthy, but that she knows there's a lot of immuno-compromised and elderly people who will need help.
"People need a positive place to put their energy when something like this is going on. They're anxious, and it helps to feel like you can do something to help," Heinrich said. "I want it to be a very positive space for people to encourage each other and meet needs as they come up."
The group is simple — there are posts dedicated to each of the neighborhoods across Bellingham looking for "health helpers" in each area who are willing and able to run errands for those who can't. People can comment there if they're in need, or there's also a separate post dedicated solely for neighbors in need. Helpers can then reach out to those whose needs they can meet. Heinrich said she and a few others are also working on setting up a hotline for people in need to call, which should be available later this week.
"I'm realizing that this has become a place of hope and a pillar of good feeling for our community. We need that. A lot of people need that," Heinrich said. "We have a beautiful community. … We have been divided for so long now, it feels like some healing is taking place and we're getting to focus on good people who are willing to do good with each other."
Running errands
Heinrich said the group is dedicated mostly to running essential errands, but that other needs, such as caring for each other's children or finding work with the closures of schools and bars and restaurants statewide, have also popped up. She said requests for help have been coming in as more people become aware of the group.
Heinrich said the group follows the CDC and health department guidelines for social distancing and limiting exposure when running the errands or helping those in need. There's a post dedicated to safety guidelines that helpers, as well as those being helped, are expected to follow.
"I just want people to know that we're going to get through this, and it's going to happen together. It's going to be hard, but we will be OK. We want to keep the numbers in Whatcom as low as possible, and it's up to us to do that," she said.
As of Tuesday afternoon, six Whatcom County residents had been diagnosed with coronavirus, according to the state and Whatcom County Health Department.
---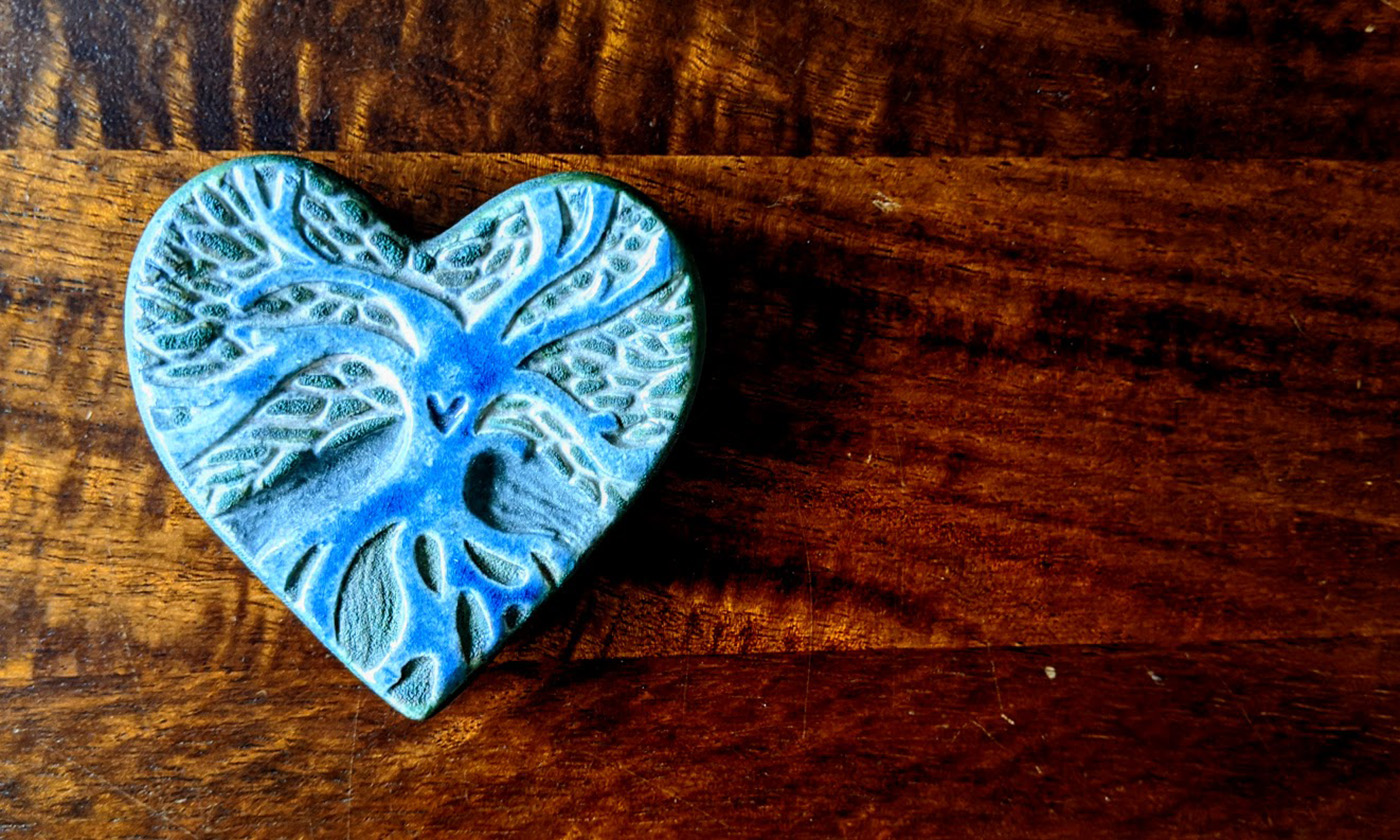 Love in the Time of Coronavirus: What Living Through the HIV/AIDS Epidemic Taught Me
Kevin Fong, Yes! Magazine, March 18, 2020
Pandemics are powerful phenomena. One moment, life proceeds per usual routines, and the next, we find ourselves scrambling over toilet paper. The coronavirus (COVID-19) has affected our lives in every way, and preventing transmission, while far from assured, appears to be straightforward.
An equally daunting challenge, however, is about how we are going to interact with one another as this crisis unfolds.
I remember a similar dynamic in another pandemic I lived through. The first cases of HIV/AIDS were reported when I was 19 years old. In those days, the modes of transmission were not widely known, prompting a widespread panic. We saw a proliferation of people wearing masks and gloves in public. People hoarding supplies. Acts of blatant discrimination and hatred abounded. Like today, the White House was more harmful than helpful. In fact, then President Reagan did not mention the words HIV/AIDS publicly until 1985, four years after the first cases were reported. In other words, we were on our own.
For the next dozen years, HIV/AIDS became my vocation and advocation. By day, I directed a project in Oakland Chinatown that offered everything from prevention/education to clinical care. After work, I facilitated support groups, delivered meals and meds to friends and clients, provided outreach at bathhouses and sex clubs, and took to the streets in protest. On weekends, I attended funerals.
While my friends back home were getting married and starting families, this pandemic defined my 20s as a decade of grief and loss. I was 26 years old when, after being asked for the 18th time, I promised myself that I would never be a pallbearer again. When I was 28, I had to decide whether to attend Michael's or George's funeral—because they were happening at the same time. At 29, I stopped recording in my journal the names of friends, lovers, clients, and colleagues who had died. The last entry—Robbie—was my 175th.
It was an unimaginably hard time—one that I would not wish on anyone. How ironic that my sons, who are now in their 20s, are facing a pandemic, the ramifications of which are still unknown. Rafa is working at Harborview Medical Center in Seattle, arguably the epicenter of COVID-19 in the U.S. Santi just returned home to finish the remainder of his semester online. Given what I had lived through, what guidance would I give them?
When fear and othering are the norms, how might we act with love in the time of corona?
Practice Social Solidarity
"Social distancing," the term used to describe proximity restrictions to prevent transmission of viruses are a disruption of our cultural and social norms, and many people are still struggling with that. My family, friends, and hula brothers normally greet each other with hugs and kisses. We join hands in prayer. New greetings, such as the elbow and foot bump, are becoming acceptable and commonplace, but it's going to take some time before we reach the level of connection, respect, and joy that a hug, handshake, or kiss express. If social distancing leads to isolation, fear and othering, this is a condition that can be as dangerous as the virus itself.
In the midst of practicing social distancing, it is important to practice social solidarity. In his New York Times op-ed, Eric Klinenberg writes:
In addition to social distancing, societies have often drawn on another resource to survive disasters and pandemics: social solidarity, or the interdependence between individuals and across groups. This an essential tool for combating infectious diseases and other collective threats. Solidarity motivates us to promote public health, not just our own personal security. It keeps us from hoarding medicine, toughing out a cold in the workplace or sending a sick child to school. It compels us to let a ship of stranded people dock in our safe harbors, to knock on our older neighbor's door.
Stories of social solidarity are emerging everywhere.
• My friend Vonnie gift-wrapped rolls of toilet paper and delivered them to neighbors with a note saying – If we can ease a worry or lend a hand – a cup of sugar or flour, some relief meds or tissue, cleaning products, yes, even TP, please don't hesitate to reach out. We'll get through this together.
• Several of my clients and fellow consultants have reached out to me to discuss how we can support each other through the coming months of canceled gigs and financial hardship.
• Friends who run organizations and businesses are doing the right thing by enacting compassionate policies for their employees.
• Neighbors in Italy are singing from their windows to counter their isolation.
All of these examples prove that, even though we have to practice physical distance, we don't have to be socially distant. Social solidarity reminds us that we are not alone.
Could this be a turning point for you?
It was just another night out in San Francisco with my cousin Allister. I was 23 years old, and starting my career in the corporate management program at Macy's. Allister mentioned that we were going to visit Billy before dinner. My heart raced. Billy was a model with thick brown hair, deep blue eyes, an arresting smile. I had a crush on Billy the moment I laid eyes on him seven years earlier.
When we arrived at his apartment, I expected Billy to answer the door as he always did, with his megawatt smile and perfect hair, surrounded by equally beautiful people, music blaring in the background. Instead, the place was quiet and dark. We walked down the hall to his bedroom and there was Billy, emaciated and covered with lesions. It had been days since anyone had visited.
I left that apartment resolved that I would no longer pursue a career at Macy's, and set my course on community service. Even though I never had the opportunity to tell Bill Richmond how he changed my life for good, I hope he knows that his passion for joy and beauty live on through me.
What do these times have to teach you? How might this pandemic inform your life's work? How you are leading your life? No matter how old or young you are, keep your eyes, ears, and heart open, and be ready to receive some deep lessons that can affect your life for good.
There is no fear in love; Perfect love casts out all fear.
This bible passage from 1 John 4:18 became one of my guiding lights during the pandemic. As a young gay man coming up in the AIDS years, I had so much to fear. I had to navigate relationships, media hysteria, concerned family and friends, and the prospect of surviving this epidemic and growing old alone. When Father John McNeill delivered his sermon on this scripture, my perspective shifted, and I began to seek out moments of perfect love in the midst of the sadness, chaos, and fear. Singing hymns with my buddy Tom in his final days at Coming Home Hospice sustained me. Making brownie sundaes with my best friend Scott to keep his weight up sustained me. Leaving notes of appreciation on my colleagues' desks after another long day at work sustained me. Dancing with my partner Gerard sustained me.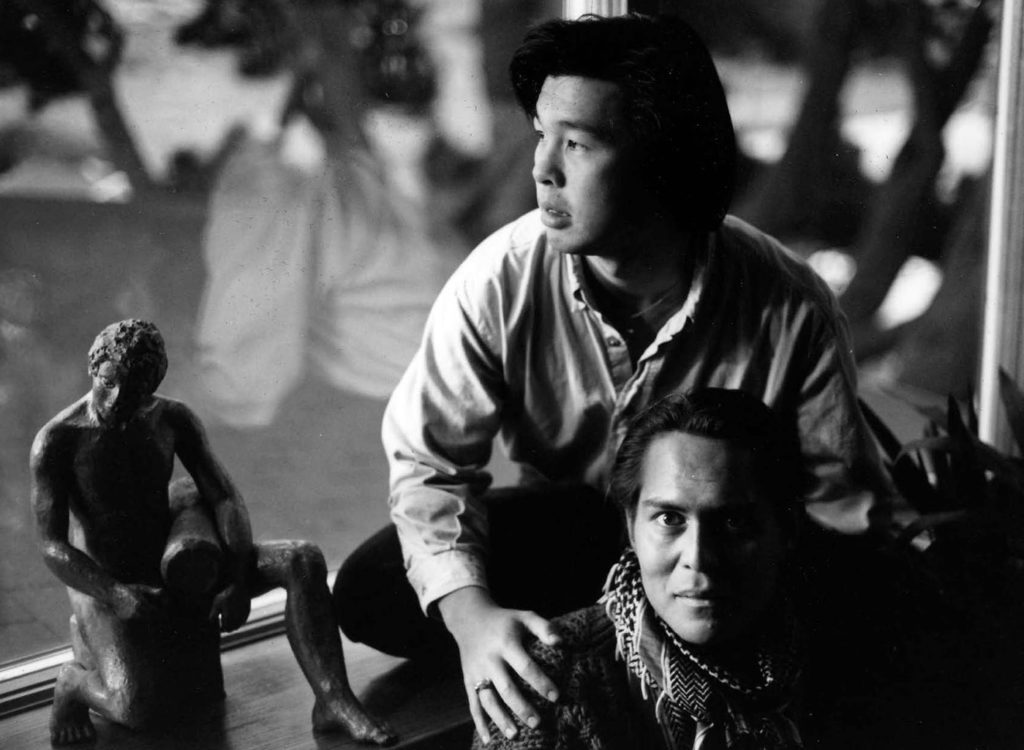 We have so many ways to practice moments of perfect love. A simple wave or smile to a stranger can make a difference. Thanking folks at the grocery store, police folk, first responders, and health care providers who are working extra hard to provide for our needs makes a difference. We all have elders in our lives, whether they are our relatives, friends, neighbors, teachers and mentors. Reaching out to them regularly (via phone, social media, other communication platforms such as FaceTime, WhatsApp, Zoom, Skype, etc.) so they don't feel othered and isolated makes a difference.
In spite of the lack of support from the world at large during those early years of HIV/AIDS, our small community made it through by holding on to hope and conquering our fear with perfect acts of love.
I don't know how this pandemic will unfold. But I do know that the entire global community is in high alert. We have the power, choice, and potential to practice social solidarity, embrace turning points, and treat each other with moments of perfect love.
The scientists, researchers and health care providers will find the ways to vanquish this virus and heal our bodies. It is up to the rest of us to vanquish the pandemic of fear and hatred, and heal our souls.
Questions for Reflection and Consideration
Make a list of the elders in your life. What can you do today to let them know that they are loved, valued, and cared for?
Think about what you are reading and sharing on social media. How might you shift from an orientation of fear and othering to one of love and belonging?
What is one thing you want to learn or do at this time of retreat and reflection? Some things on my list—Compose a Hawaiian chant, Clean out that dreaded closet. Read two books. Cook. Write, write, write.
This article was originally published on Medium. It has been published here with permission.
---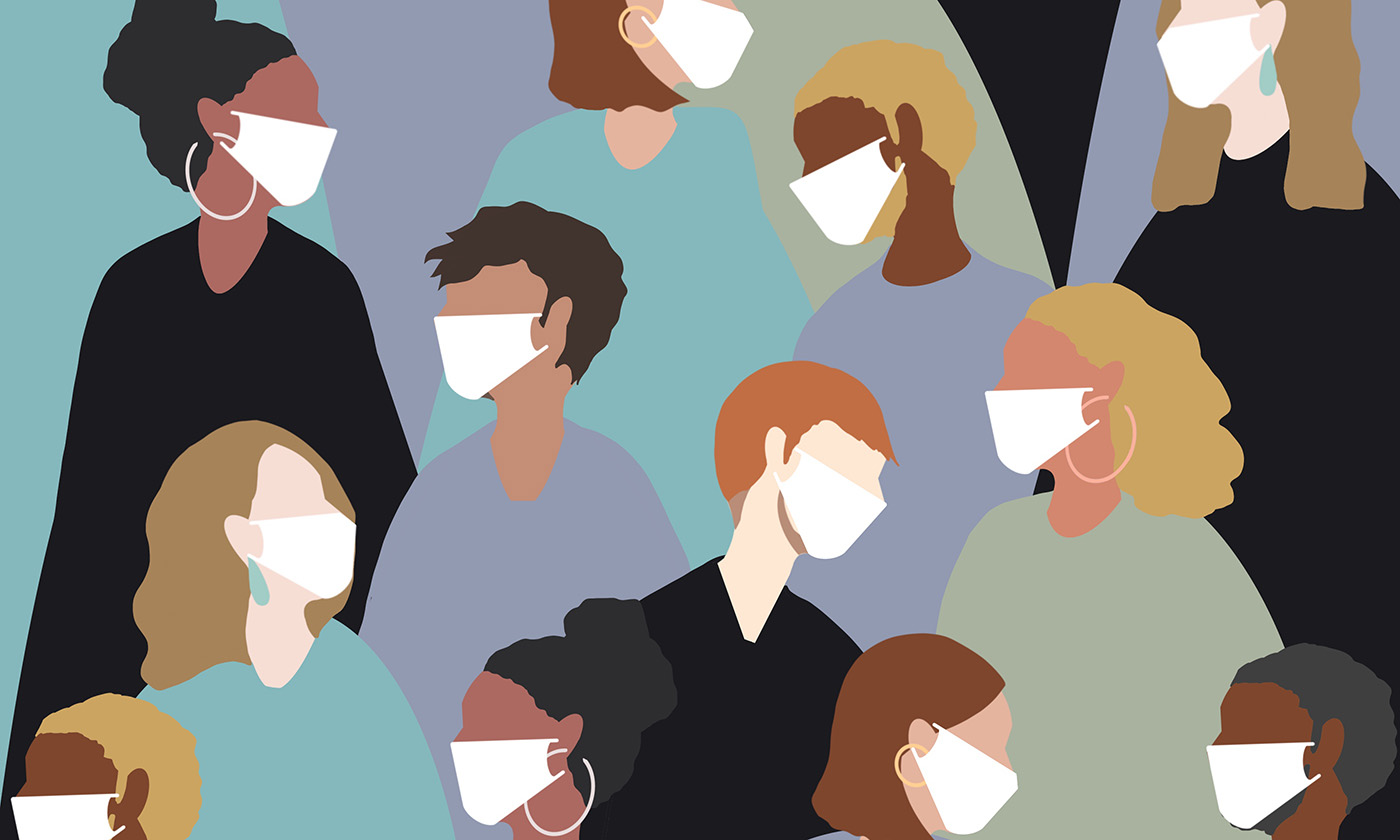 Why Coronavirus Is Humanity's Wake-Up Call
David Korten, Yes! Magazzine, March 18, 2020
The rapid spread of novel coronavirus has prompted government, business, and civil society to take dramatic action—canceling events large and small, restricting travel, and shutting down major segments of the economy on which nearly all of us depend. It is a demonstration of our ability, when the imperative is clear, for deep and rapid global cooperation and change at a previously unimaginable speed and scale.
There is an obvious desire to protect ourselves and our loved ones. But we are also seeing something more as communities mobilize to address the crisis—a sense of mutual responsibility, born of a recognition that we are ultimately bound to a common fate. The speed of the resulting global shift is beyond any prior human experience.
At the same time, the crisis of the coronavirus pandemic focuses attention in the United States on the disastrous deficiencies of a profiteering health care system. Corporations are competing only to increase their take from health expenditures while minimizing the amount of money they spend on providing care.
This system is reasonably proficient in providing boutique care for the very rich at exorbitant prices, but it is disastrously deficient in addressing the health care needs of ordinary people affordably. It is similarly deficient in anticipating, preparing for, and responding to public health emergencies such as the one we are in now.
I sense that as our eyes open to this reality, we are seeing a simultaneous awakening to the imperative to deal with a host of other system failures that imperil our common future. For example:
• An economic system that values nature only for its market price, ignores Earth's limits, and wantonly destroys the stability of its climate and the health and purity of its air, water, and soil. This directly imperils our survival and well-being.
• Military expenditures that consume more than half of all federal discretionary funding to prepare for conventional wars of the past and engage us in unwinnable conflicts born of environmental and social collapse. This represents wasted resources that would be better applied to addressing the underlying sources of current security threats.
• A financial system devoted to generating speculative profits for the richest without the burden of contributing to meaningful livelihoods and security for those who do useful work. Money must serve us, not enslave us.
•An education system that promotes maximizing personal financial returns as the highest moral obligation to society. Education should prepare us to transform a self-destructive system into one that will support our long-term future.
For far too long, we have ignored the failures of a system that reduces ever more people to homelessness, incarceration, refugee camps, permanent indebtedness, and servitude to institutions devoted to conflict and the generation of unearned financial returns. The challenges are monumental and are likely to be addressed only as we begin to understand that business as usual is simply not an option.
We need leaders committed to effective government of, by, and for the people.
This is humanity's wake-up call. As we awaken to the truth of the profound failure of our existing institutions, we also awaken to the truth of our possibilities and interconnections with one another and with Earth. With that awakening comes a recognition that we must now learn to live lightly on the Earth, to war no more, and to dedicate ourselves to the well-being of all in an interdependent world.
We in the United States also face a special challenge. We have much that the world admires. But far from being a model for others to emulate, we represent an extreme example of what the world must now leave behind.
As a nation, we have for too long battled over simplistic political ideologies that limit our choices to granting ultimate power either to government or corporations, both of which are controlled by the richest among us. The coronavirus pandemic is a powerful reminder that effective government committed to the common good is essential to our well-being, and that there is no place in our common future for politicians committed to proving that government cannot work.
We need leaders committed to effective government of, by, and for the people. These leaders must simultaneously recognize that the collective well-being of all depends on institutions in all three sectors—government, business, and civil society—that are effective at, committed to, and accountable for serving the well-being of the communities that create them.
These are challenging and frightening times. As we respond to the coronavirus emergency and the immediate needs of the people and communities impacted by it, let us also keep in view the systemic needs and possibilities that crisis exposes. Despite the trauma all around us, let us embrace this moment as an opportunity to move forward to create a better world for all.