Please join us holding the highest vision for humanity to calm Hurricane Harvey in the Gulf of Mexico and bring perfect peace to war-torn Yemen.
Thank you for your participation. We are One.
With gratitude to Karen and Jeanette for bringing this to our attention.
---
Yemen: Stop the slaughter
The Irish Times View, Irish Times, Aug. 25, 2017
httpss://www.irishtimes.com/opinion/editorial/yemen-stop-the-slaughter-1.3198509
Yesterday, in a residential district in Yemen's capital, Sanaa, missiles targeting a vacant building fell with such force that they ripped through an adjacent apartment complex, causing it to collapse. The bloody, dust-covered bodies of 12 people, six of them children, were pulled from the rubble.
In its ferocity, its indiscriminate nature and its horrific death toll, the atrocity was entirely in keeping with the pattern of a three-year-old conflict that has killed at least 10,000 people and exposed the hypocrisy of some of the world's most powerful states for what it is.
Blame for the air raid fell on the Saudi-led Arab coalition, which has been fighting the Iran-aligned Houthi movement. The Houthis and their ally, former president Ali Abdullah Saleh, control much of the north of the country, including Sana'a. Yemen's internationally recognised government is backed by the Saudi-led military alliance and is based in the south.
After three years of devastating war, Yemen is in the grip of a humanitarian crisis. Almost three million people are internally displaced, a cholera epidemic has killed nearly 2,000, the number of acutely malnourished children is the highest in the world and a blockade by the Saudi-led coalition has made it extremely difficult for essential food aid to be delivered.
Meanwhile, the parties to the conflict are locked in stalemate, their international enablers doing just enough to keep their side in the fight with minimal if any changes to the front lines.
The United States, the United Kingdom and France provide arms and logistical assistance to the Saudi-led alliance for a campaign that strikes not only military targets but hospitals and infrastructure. So far, Riyadh's regional importance and its close ties to western powers have shielded it from accountabilility.
But the catastrophe in Yemen cannot continue. Aid must urgently be allowed into the country, the warring parties' foreign backers must use their leverage to rein them in and the full weight of the UN Security Council must be invested in brokering an immediate ceasefire.
---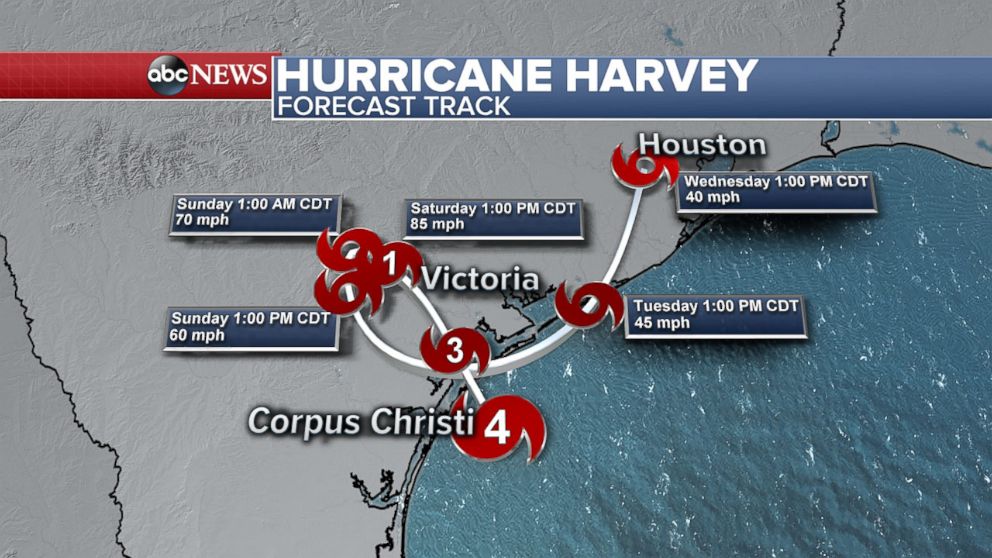 Hurricane Harvey makes landfall in Texas as Category 4 storm
By Mark Osborne and Morgan Winsor, ABC News, Aug 25, 2017
https://abcnews.go.com/US/hurricane-harvey-makes-landfall-texas-category-storm/story?id=49412285
Hurricane Harvey has made landfall in Texas as a Category 4 storm.
The storm, which has maximum sustained winds of 130 mph with even stronger gusts, is expected to be the worst to hit the state in decades. The last Category 4 storm to hit the U.S. was Charley in 2004 in Florida, while the last Category 4 storm to hit Texas was Carla in 1961.
Residents staying in the area frantically stocked up on food, water and gas, while others heading out of the storm's path boarded up windows and doors of their homes and businesses.
Airlines canceled flights, schools were shuttered while concerts and other planned events in Houston and coastal cities were postponed.
Even after the hurricane hits the coast, its effects will linger for days, with heavy rainfall through next week estimated to be as high as 40 inches in some areas.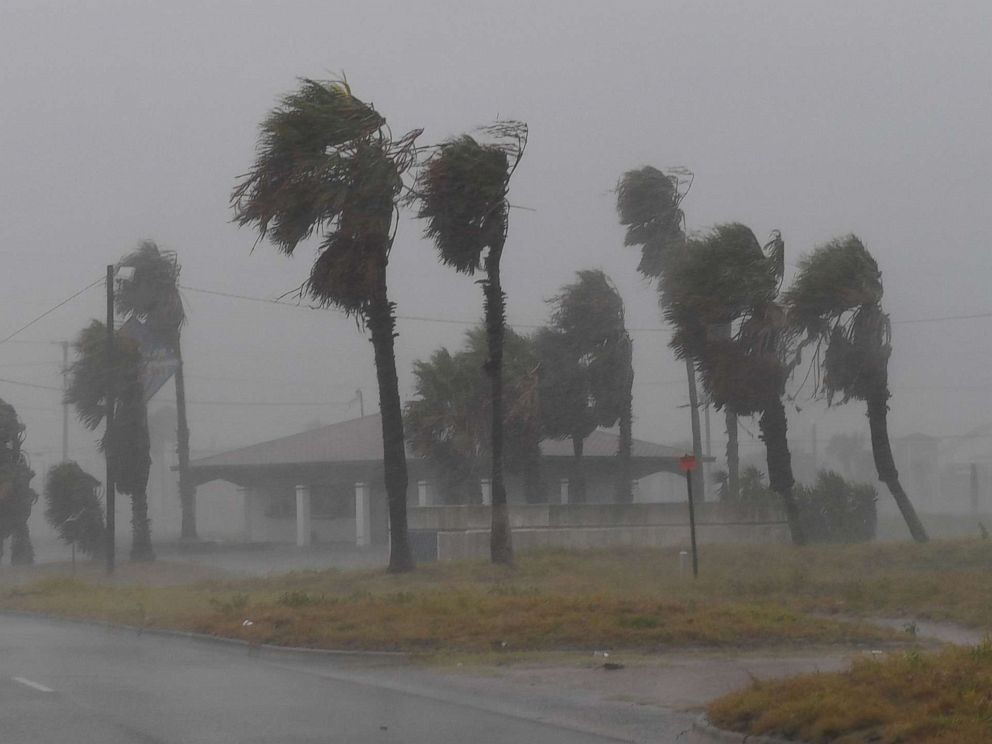 "This is going to be a storm we talk about, unfortunately, for at least the next seven days," ABC News Chief Meteorologist Ginger Zee said Friday on "GMA."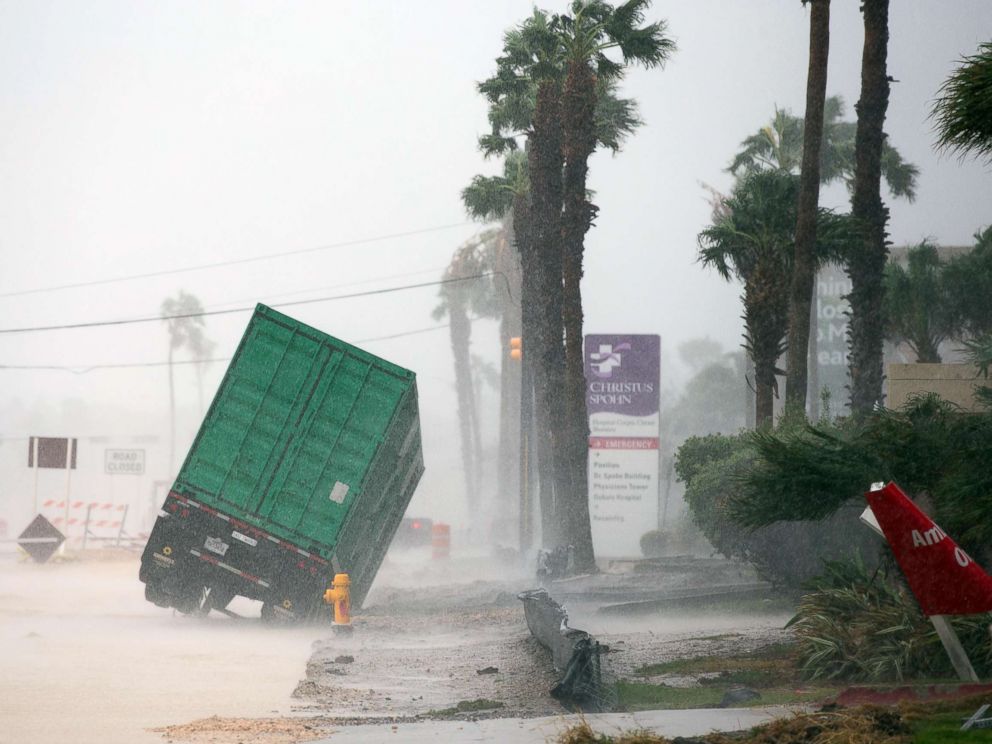 Here's what we know about the storm so far.
What's ahead
As of 9 p.m. local time Friday, the hurricane was 30 miles away from the coastal city of Corpus Christi, Texas, with sustained winds of about 130 mph and stronger gusts. At a station at Aransas Pass run by the Texas Coastal Observing Network, sustained winds were reported to be over 100 mph, with over 120 mph gusts. Landfall is expected very soon, according to the National Weather Service.
The National Weather Service warned Harvey could bring a potentially devastating storm surge, heavy rainfall and wind hazards to the Lone Star State's coast. A tornado watch is in effect for areas of southeastern Texas and southwest Louisiana.
Life-threatening storm surge waters could reach 9 to 13 feet above ground level. Catastrophic flooding is expected across parts of the area. And rainfall will be heavy, with an estimated 15 to 25 inches of rain falling in many areas and as high as 40 inches in some from today through Wednesday, the National Weather Service said.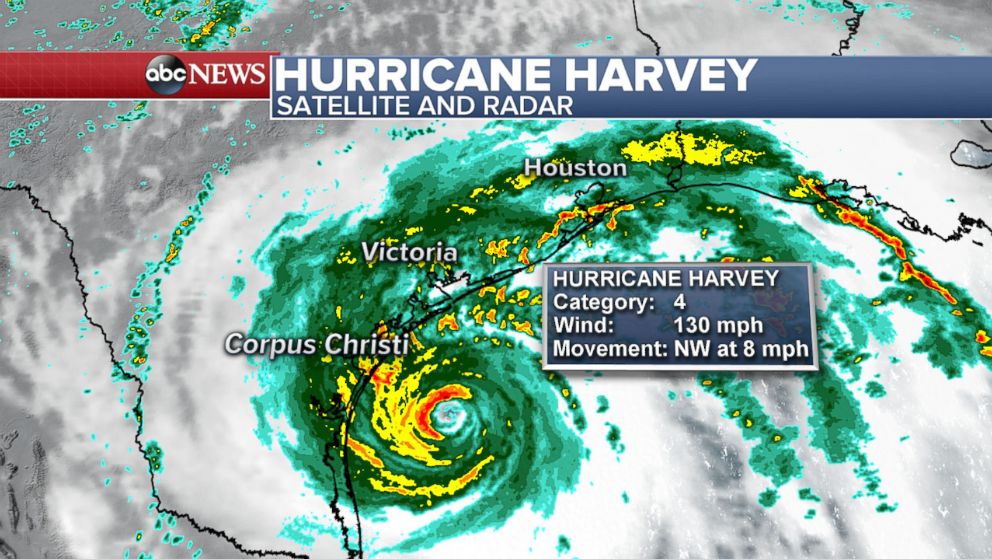 Here's a projected timeline for Hurricane Harvey thus far, according to forecasts from the National Weather Service:
Friday through Saturday: Harvey is expected to roar ashore the Texas coast late Friday evening. After that, the storm's path remains uncertain but it is forecast to meander near or just inland of the middle of the Texas coast through the weekend.
Sunday through Monday: Some forecast models show Harvey expanding across the Gulf Coast as it makes its way over southern Texas.
Tuesday through Wednesday: The hurricane could, according to some models, move northeast and then re-emerge briefly over the Gulf of Mexico before making a second landfall in northeastern Texas or western Louisiana.