It can get really weird to be part-way through the Ascension process. Aspects of your personality self are falling away. New aspects are emerging, but you may not relate to them yet. And they don't fit comfortably into the other parts that are disappearing.
Your life may be shifting dramatically, as well—relationships, your work, your health. It can all be very disorienting. You can feel fractured and unintegrated.
The only way to make sense of these experiences is to understand that part of you is living in a fourth-dimensional reality (with some lingering third-dimensional habit patterns), and part of you is now living in fifth-dimensional reality.
"Not All Here"
I've found there are a number of ways in which this transition from one dimension to another can be experienced. The first is to feel the sensation that you're "not all here". Somehow, all of you isn't present. And no matter what you do to bring yourself fully present, it doesn't happen. You're only partially conscious somehow. You sense another part of you is somewhere else, but you don't know where and you can't get there. And you can't bring both parts together.
The Absent Self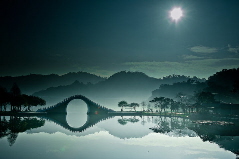 Other times it can feel as if what you've known to be your "self" is actually absent altogether. There's nothing at all here. You can see your body, and be aware of thoughts in your mind and emotions in your gut—but there's no substance somehow to any of it. It's more than not being familiar with what's present—it's as if your individual self has actually somehow disappeared.
This sensation at times can be an incredible relief—it's as if the ego self has finally disappeared and there's nothing left but consciousness, awareness, presence.
With this experience, you feel a natural sense of bliss that carries you and yet a deep inner peace that keeps you grounded. Fear is absent, self-judgment and unworthiness have disappeared, and love floods your whole being in a very natural way. For the most part, you're simply observing yourself, your life, and everything around you. It's as if everything is just happening on its own—and you know it's all perfect.
The Emerging Fifth-Dimensional Self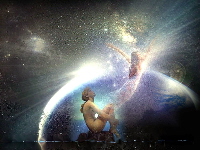 Another way to experience the disappearance of a sense of self during the Ascension process is blissful in a slightly different way: the old ego self is gone, but there is a sensation of a new, lighter self that has replaced it.
You're not totally familiar with it at first. Your references points have shifted and there's very little you can say about what's different—and yet, you know that you're not who you used to be.
There's a sense of deep ease and well-being that's present, and your heart is open. You feel a natural optimism, a deep trust of what life has in store, a sense of endless possibilities. There's no feeling of lack or limitations. You're just present in the here and now, enjoying each new moment as it appears.
Both of these last two experiences—a complete absence of an individual self and the emergence of a new self—are extremely pleasant. Old third and fourth-dimensional reference points, emotions, and beliefs have been suspended. You're experiencing fifth-dimensional consciousness.
The Disappearing Third/Fourth-Dimensional Self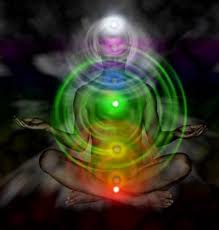 But there are other times in which the feeling of an absence of a sense of self is very different. You're not knowing yourself as pure consciousness, nor are you experiencing the sense of a new, lighter self floating along in life.
All you know is that the person you've known yourself to be seems to be slipping away and that your life feels somewhat empty and flat. Activities you used to enjoy no longer draw you. People you used to have a good time with now either bore or irritate you. Passions you once had have greatly diminished if not disappeared. Nothing new has appeared yet to take their place.
You're not exactly depressed. In fact, you can even experience some lovely sensations of love and joy that waft through you at times. There's nothing really to complain about. You just kind of feel neutral about everything—no emotional ups or downs. And your life has somehow become small and contained.
This is the experience of living in your third/fourth-dimensional self that is disappearing. You know your fifth-dimensional self is present somewhere, because you've had glimpses or even longer experiences of it—but you can't access it yet at will.
Living with the Disappearing Self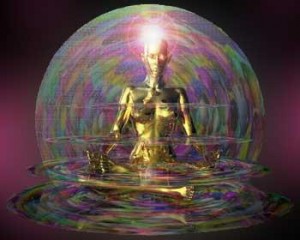 In my experience, all four of these ways of living with a disappearing sense of self can happen to us in our process of Ascension—or some mix of all of them. And they can all be somewhat disorienting, if you don't know what the bigger picture is: that you're in transition from one level of consciousness you've probably lived in for thousands of years into an unfamiliar and much higher level of consciousness.
What can get hard is when you feel stuck in the evaporating third/fourth-dimensional self. If this happens, it's helpful to remember that it is on its way out, and the feeling of flatness and the uncomfortable changes in your life will eventually begin to disappear. At some point, your fifth-dimensional self will begin claiming you more and more often—until you have permanently established yourself in this new frequency.
The key is to not stress when you feel stuck in your disappearing self. Remember that you won't be stuck forever; as it continues to fade into the ethers, more and more of your emerging fifth-dimensional self will begin to show up and remain for longer and longer periods of time.
If you find yourself moving into a need to compete, defend yourself, argue with others, get depressed, or struggle in any way—see if you can step back and simply observe these tendencies. They are being shown to you, so you can recognize them clearly as part of your old consciousness that is in the process of leaving.
Whenever possible, stay positive, do what you can to keep your vibration high, and hang out in gratitude. This way, you are consciously choosing to participate in your Ascension process—rather than feeling helpless as it lovingly pushes you, pulls the rug out from under you, and tosses you around, in order to keep you moving forward.
"The Disappearing Self," by Vidya Frazier, March 23, 2015 at https://vidyafrazier.com/the-disappearing-self/
Original link: The Disappearing Self