My thanks to Len, D, and Brian for their research, the fruits of which appear here.

Remember: "War" is for the purpose of declaring martial law. Declaring martial law is for the purpose of announcing the fall of the cabal and the return of the Republic.
No need to worry. This is what we've been waiting for
---
Call for a Nationwide Shutdown on Nov. 3 2021
"Attention All Americans – Law Enforcement, Paramedics, Doctors, Firemen, Nurses, Truckers, Retail, Warehouses, etc… No masks, No vaccines, No testing.
"It's time for our voices to be heard.
"God Bless America!"
…Senator Rand Paul
---
Spooky. Allegedly, trumpets coming from a ring cloud over Jerusalem.
I have no idea of the credibility but it sure is fun to consider. Thanks to Brian.
If you can't hear the eery sound, perhaps go here:
(https://goldenageofgaia.com/wp-content/uploads/2021/10/telegram-cloud-document-1-5138948178053169574.mp4)
---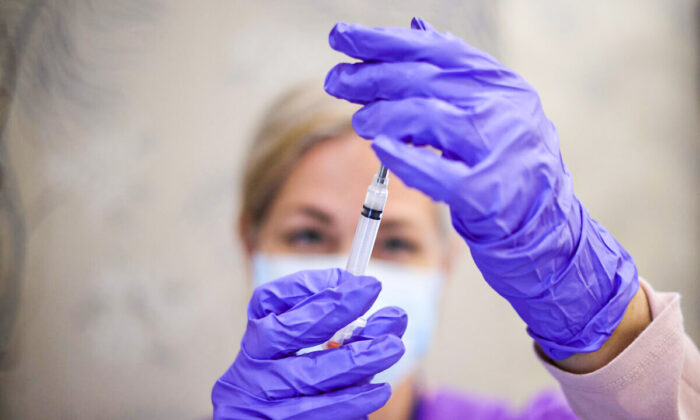 Health Care Workers Speak Out on Why They Would Rather Lose Their Jobs Than Take a COVID-19 Vaccine
Enrico Trigoso, Epoch Times, October 25, 2021
(https://tinyurl.com/xe6wt4c2)
Despite being promoted as safe and effective by legacy media, many health care workers are refusing to take the COVID-19 vaccines, and those who openly speak out about their concerns get censored by Big Tech companies or kicked off their platforms.
Some nurses and doctors are refusing vaccine mandates even if means it will cost them their jobs.
The Epoch Times reached out to some of these health care professionals to see why.
'Impossible to Give Fully Informed Consent'
Emily Nixon is a registered nurse who has been working in the health industry for 18 years. When her employer, MaineHealth, announced that it would make the vaccine mandatory, she quickly organized a group called The Coalition for Healthcare Workers Against Medical Mandates and filed a lawsuit.
"Thousands of health care workers have and will be losing their jobs. The already weak health care infrastructure of Maine will not withstand this devastating loss of staff. Life will be lost. Care is already being rationed. We have been experiencing a media blackout in this state," Nixon said.
"Speaking from my point of view, an intelligent, healthy, and empowered health care professional that takes excellent care of herself, it is an insult to expect that I would accept an injection of unknown substance and efficacy and provide an example to the great people that I serve that they too should submit their power over to pharmaceutical companies—convicted felons—in an effort to put a band-aid on the gaping wound of reality.
"It is unconscionable to mandate injections without exemption, especially when the injection is a brand new medical product still undergoing its first year of study. Breakthrough cases are not properly reported on. We know this vaccine is 'leaky.' The safety and effectiveness of this vaccine has not been proven. There are other safe and alternative treatments. It is impossible to give fully informed consent without long-term, unbiased data. Threatening our jobs is blatant coercion. Our God-given right to bodily integrity and personal autonomy has been stripped with these mandates and we will not stand for it," Nixon said.
'The Side Effects Are Real'
Jaclyn Zubiate, who was working for Southern Maine Health Care, loved her job as a nurse.
"I did not take the vaccine, even though I will be terminated … Now with the data that we have, we know that the survival rate is quite high. Over the last 18 months, I have only sent one patient to the ER in respiratory distress. COVID has no distinguishing features among other viruses like other diseases that we have vaccines for. Why would I need a vaccine for something with a 99 percent survival rate that does not have any distinguishable features?" said Zubiate.
"Health care workers are not taking it because they know that the side effects are real. In urgent care, I have seen myocarditis, cellulitis, [and] unusual neurological symptoms, among a variety of other side effects. I have seen people very ill post-vaccine, and then go on to test positive. The positivity rate for contracting COVID on the vaccinated is very high per the recent studies and what I am seeing in my clinic. A vaccine should work, and it is not working. It should be tested for years on something other than humans before we call it 'safe and effective.' There have been over 15,000 deaths from the vaccine that the media is not talking about. I will never take that risk on myself," Zubiate said.
'The Data Speaks for Itself'
Jessica Mosher has been a registered nurse for more than a decade. She is a mother of four and a veteran of the United States Navy who lost her job for refusing the shots.
She was a nursing supervisor, patient observer manager, and nurse program director at Redington-Fairview General Hospital.
"Protecting my health and staying true to my religious convictions will always be my choice over a job. The scriptures promise that 'as long as the earth remains, there will be seedtime and harvest'; this side of heaven, we have an abundance of employment options, but only one life," Mosher said.
"I have a master's degree in nursing and am employed as a professor of nursing research and evidence-based practice. I am skilled in collecting and analyzing data and in drawing conclusions. I did not rely on the media, government, or Big Tech for any of my health care decisions prior to COVID-19 and I have no plans to change course. The data speaks for itself related to the harm these experimental vaccines have caused and the lack of studies that have been conducted.
"What I have seen as a nurse and what others have shared post-vaccination seals the deal. The virus, like the cold and flu, does not have a cure. However, it has an almost 100 percent survival rate. Those pushing the vaccine are following the money. I am following the science. Health care workers do not walk away from their passion or stable salary to be difficult. The amount of people willing to be fired should be cause for alarm in and of itself," she said.
'Health Care Workers Have Natural Immunity'
John Lewis worked for a large hospital in southern Maine.
He is pro-life and believes that all life is precious.
"Knowing all three available vaccines were either tested, developed, or produced using fetal cell lines from elective abortions, I could not in good conscience violate my deeply held beliefs. Anticipating I would be able to file a religious exemption, it is hard to accept [that] I'm not being afforded an exemption based on my duties after considering I am a remote worker and do not interact with patients," Lewis said.
"Outside of medical or religious exemptions, many health care workers consider the risk-benefits of getting the vaccine. It is the same approach to providing patient care, where the patient is allowed informed consent. Many of the health care workers have natural immunity. Others do not feel there is enough long-term research into adverse effects. Also, these health care workers see with their own eyes what is happening in hospitals, which isn't necessarily in line with the narrative," Lewis said.
'None of Us Are Seeing' Surges
Heather Sadler, a registered nurse, also loves to be a nurse, but she said that her and her family's health are much more important than her paycheck.
"This is new vaccine (if you want to call it that) technology that has NEVER been deployed successfully, and has no data regarding long-term effects, not to be confused with 'side effects' as the general public seems to be hung up on. I have always been someone who analyzes my health care choices through the lens of risk-benefit ratio. Knowing what I know about COVID (and I've done a lot of research), I do not fall into any of the high-risk for severe illness/death categories: age over 65, obese, heart disease, diabetes, chronic lung conditions, and immunocompromised. For me and my immediate family, there is greater risk of having a side effect, or long-term effect from injecting a virtually unknown substance into ourselves," Sadler said.
"I am a nurse in Oncology/Hematology, and I'm seeing that we are experiencing an increase in hospitalizations/referrals for clotting and bleeding disorders. For one example, in one week, we had two patients in the hospital who were diagnosed with a rare clotting disorder that is normally only seen in 4 percent of the general population. And this happened twice in one week in rural central Maine. The only common factor, a COVID shot three days prior in each case. Was this reported to the CDC? I do not know.
"Only 4 of the roughly 20 to 25 people I've known personally who have tested positive for COVID recently have been unvaccinated. Yes, unvaccinated. The majority of the people around me who have tested positive in the past three months have been fully vaccinated. Why would I want to risk side effects or long-term effects of the shot if I can still contract and spread this virus? It's just not logical. Those two examples clearly blow their theory that 'it's safe and effective' out of the water," Sadler said.
"I am in constant communication with other health care workers in the state of Maine and none of us are seeing the 'surges' that the general public is told is happening."
"This is America! I have every right to make an educated decision regarding my health care. No matter what you are told, what I do has no direct effect on you," Sadler said.
'Freedom Is the Most Important Thing'
Sherri Thornton was a Maine SAFE Advisory Board member and chair and has been a nurse for 45 years.
She was planning to retire but wanted to work until the end of the year; however, when she saw the mandate coming, she decided to retire earlier.
"I believe that freedom is the most important thing in life outside of salvation. No one has the right to tell me what I can or can not do with my body except the Lord. The vaccines have been produced with fetal tissue, and I am staunchly opposed to abortion," Thornton said.
"The components of the vaccines are not safe. There are many side effects that cause more harm than the coronavirus. It doesn't protect against the variants.  … Vaccinating everyone will not gain herd immunity and will only cause more variants to which those without natural immunity will succumb," Thornton said.
Three other health care workers that are against the vaccine mandates reached out to The Epoch Times but didn't want to have their names or employers disclosed.
---
3 Ohio Judges Unexpectedly Die in 9-Day Period Following Vaccine Mandate in Cuyahoga County
Gregory Hoyt, Red Voice Media, October 24, 2021
(https://www.redvoicemedia.com/2021/10/3-ohio-judges-unexpectedly-die-in-9-day-period-following-vaccine-mandate-in-cuyahoga-county/)
CUYAHOGA COUNTY, OH – In the weeks following an imposed mandate by the Cuyahoga County Common Pleas Court that voted to force all courthouse employees to be fully vaccinated by mid-October, three Cleveland-area judges – two from the Cuyahoga County Common Pleas Court – have died in a nine-day span under curios circumstances.
In August, judges from the Cuyahoga County Common Pleas Court voted to require that all employees be fully vaccinated by October 15th.
Judge Sheehan, who presides over the General Division, said at the time of the passage of the vaccine mandate that they're "public servants" and thus should "protect our employees and the community" by being vaccinated:
"We are public servants. When people come to the Justice Center, many of them do so because they are required to appear in our buildings. Since the beginning of the COVID-19 pandemic, we have followed CDC guidance and guidance from the state and county Boards of Health. On this issue, it is no different. We can protect our employees and the community we serve by being vaccinated."
Strangely, three judges from the Cleveland area, two from the Cuyahoga County Common Pleas Court, have passed away under some bizarre circumstances between late September and early October – a period in time not terribly far from the vaccination deadline.
On September 28th, 62-year-old Cuyahoga County Common Pleas Judge Nancy McDonnell passed away. Local reports indicate that Judge McDonnell died via complications stemming from a double lung transplant she underwent back in 2009.
Apparently, there is some merit to the aforementioned cause of death, as Judge McDonnell was 12-years into her post-transplant, and NHS data shows that roughly half of lung transplant recipients live up to five years after their surgery – with the survival rate declining every year after that.
Come October 2nd, 59-year-old Cuyahoga County Common Pleas Judge Joseph Russo passes away, with local reports noting that he "died unexpectedly." Judge Brendan Sheehan confirmed Judge Russo's passing but didn't know if Judge Russo was suffering from any sort of illness.
Then on October 7th, 8th District Court of Appeals Judge Larry Jones also "died unexpectedly" – with officials not listing the late judge's cause of death. That makes three sitting judges in Cuyahoga County die in nine days – two of which have passed via unclear circumstances.
---
4 Alberta doctors launch lawsuit over mandatory COVID-19 vaccine policy
Plaintiffs allege vaccination policy 'amounts to assault'
John Gibson, CBC News, Oct 25, 2021
(https://www.cbc.ca/news/canada/calgary/ahs-lawsuit-vaccine-mandatory-calgary-1.6224278)
Four Alberta doctors are suing the provincial health authority and its president over its mandatory workplace COVID-19 vaccination policy.
The physicians filed a statement of claim last Friday in the Calgary Courts Centre.
The doctors — two rural family physicians, a Calgary anesthesiologist and a Calgary pediatric neurologist — allege that, by requiring them to get vaccinated against COVID-19, Alberta Health Services (AHS) is engaging in a conspiracy to commit assault.
"Any medical procedure performed on a patient without their informed consent amounts to assault," the statement of claim says.
The vaccination requirement applies to all workers at AHS, Alberta Precision Labs, Carewest, CapitalCare and Covenant Health workers, and members of medical and midwifery staffs, among others.
The lawsuit, filed on the doctors' behalf by Calgary lawyer Jeffery Rath, also alleges that the mandatory vaccination policy amounts to "constructive dismissal" because it alters the plaintiffs' contracts on threat of termination or unpaid suspension.
AHS 'confident' in policy
The statement of claim goes on to allege that the vaccine policy breaches confidentiality, since "the minute a physician is placed on unpaid leave, their status is immediately apparent."
The plaintiffs will argue that this inflicts damage to their professional reputations and causes psychological harm.
The suit also alleges the AHS policy violates right to security of the person guaranteed under Section 7 of the Charter of Rights and Freedoms.
Rath said he will file an application for an injunction on Monday to force AHS to put the policy on hold until the lawsuit is heard in court.
A spokesperson for AHS, James Wood, told CBC News they have yet to receive any court documents related to the lawsuit.
He said 94 per cent of full-time and part-time AHS employees — and 94 per cent of AHS physicians — have already abided by the policy and submitted proof of having two doses of COVID-19 vaccine.
The plaintiffs in the lawsuit account for less than 0.1 per cent of the 9,000 physicians working in Alberta's integrated health-care system, he said.
"AHS is confident in the validity of the mandatory immunization policy, which is an important tool to ensure the safety of our staff, physicians and patients," Wood said.
Last week, AHS extended its deadline for all workers to be vaccinated against COVID-19 by one month, to Nov. 30.
To date, 61 employees have resigned their positions specifically because of the vaccination policy. That includes 31 staffers in clinical roles, 11 of whom are registered nurses.
The lawsuit alleges that AHS president Dr. Verna Yiu, Alberta Premier Jason Kenney and other government officials, have made "false statements" that the "unvaccinated are to blame for the pandemic and hospital overcrowding."
On Monday, there were 821 COVID patients in Alberta hospitals.
Dr. Deena Hinshaw, Alberta's chief medical officer of health, tweeted last week that, from June 1 to Oct. 20, 87 per cent of ICU patients were unvaccinated.
---
BOMBSHELL: UK Government Data: 70% Of COVID Deaths Are DOUBLE-VACCINATED! [VIDEO]
mRNA Vaccines weaken the immune system, even after recovery?
Zach Heilman, Red Voice Media, October 24, 2021
(https://www.redvoicemedia.com/2021/10/bombshell-uk-government-data-70-of-covid-deaths-are-double-vaccinated-video/)
According to a report from the United Kingdom, it appears that the Covid-19 vaccine inhibits the body's ability to naturally produce antibodies making vaccinated people more susceptible to catching the virus.
The information can be found in the UK Government's most recent, Covid-19 Vaccine Surveillance Report. The report states that "N antibody levels appear to be lower in people who acquire infection following two doses of vaccination." According to vaccine researcher Alex Berenson, this essentially means that vaccinated people who have become infected will never acquire complete immunity to the coronavirus.
"What the British are saying is they are now finding the vaccine interferes with your body's innate ability after infection to produce antibodies against not just the spike protein but other pieces of the virus. Specifically, vaccinated people don't seem to be producing antibodies to the nucleocapsid protein, the shell of the virus, which is a crucial part of the response in unvaccinated people. Vaccinated people will be far more vulnerable to mutations in the spike protein EVEN AFTER THEY HAVE BEEN INFECTED AND RECOVERED ONCE," – Alex Berenson.
---
The Obvious Wins Again: Natural Immunity Superior to Vaccine Immunity
The CDC is waging a war against its own credibility by refusing to accept natural immunity
Aaron Siri, Oct. 24, 2021
(https://aaronsiri.substack.com/p/the-obvious-wins-again-natural-immunity)
Does a Covid-19 vaccine provide better immunity than prior infection?  While the pundits debated, the Informed Consent Action Network (ICAN) got to the bottom of this question.  It engaged in a formal exchange with the CDC on this precise question.  The unsurprising answer – natural immunity wins!
The exchange, while long, is definitely worth the read.  In short – and this is going to be an understatement – the CDC fails to rebut the clear, consistent, and irrefutable science demonstrating the superiority of natural immunity compared to vaccine immunity.  In sum:
Who is more likely to get Covid-19 (the symptomatic disease)?  The answer is clear.  Natural immunity provides greater than 99% protection against Covid-19 while vaccine immunity is well below this level of protection even directly after vaccination and from there rapidly wanes.
Who is more likely to become infected with and transmit the virus (with or without symptoms)?  The answer is again crystal clear.  Vaccine immunity does not prevent infection and transmission, while natural immunity does.  As the Director of the CDC explained, the vaccinated need to wear masks because, "what [the COVID-19 vaccines] can't do anymore is prevent transmission."  (This point is also covered in a prior article.)
Worse, based on official government data from the UK and Israel, the known adverse events from Covid-19 vaccine exceed the known benefits of vaccinating the naturally immune.  See the exchange with the CDC linked above.
The lesson yet again is not that health authorities should never make mistakes.  They will.  It happens.  The lesson is that civil and individual rights should never be contingent upon a medical procedure.  Everyone, the naturally immune or otherwise, who wants to get vaccinated and boosted should be free to do so.  But nobody should be coerced by the government to partake in any medical procedure.
Important postscript:  For those that don't yet know about ICAN, you should.  Let me introduce ICAN this way: we all want safer consumer products, right?  Safer cars.  Safer planes.  Safer toys.  Safer drugs.  Well, what about safer vaccines?  You know, the consumer products that are literally injected into the body.  ICAN has, for over five years, been at the forefront of fighting for safer vaccines for everyone and my firm has been fortunate to be ICAN's primary legal counsel in this ongoing battle.