The news stories and videos are coming out faster and in more numbers than allow for individual posting. So wherever possible we're going to combine them.
Thanks to Suzi on Buy me a Coffee for her research.
---
Accountability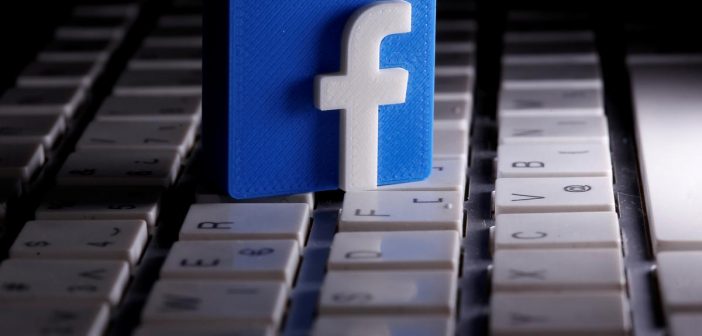 Facebook Now Sending Messages to Some Users Asking About Potentially 'Extremist' Friends
LoveWorldUK, 2nd July 2021
(https://loveworlduk.org/facebook-now-sending-messages-to-some-users-asking-about-potentially-extremist-friends/)
Some Facebook users have recently reported being sent warning messages from the social media giant relating to "extremists" or "extremist content."
"Are you concerned that someone you know is becoming an extremist?" one message reads. "We care about preventing extremism on Facebook. Others in your situation have received confidential support."
The message also provides a button to "Get Support," which leads to another Facebook page about extremism.
Redstate editor Kira Davis, who said was sent a screenshot of the message from a friend, wrote: "Hey has anyone had this message pop up on their FB? My friend (who is not an ideologue but hosts lots of competing chatter) got this message twice. He's very disturbed."
And others reported getting a warning that they may have been "exposed to harmful extremist content recently." The message then states that "violent groups try to manipulate your anger and disappointment," similarly offering a "Get Support" option.
"Facebook randomly sent me this notice about extremism when I clicked over to the app. Pretty weird. … The Get Support button just goes to a short article asking people not to be hateful," another user on Twitter wrote.
A Facebook spokesperson confirmed to The Epoch Times on July 1 that the company is currently running the warnings as a test to some users.
"This test is part of our larger work to assess ways to provide resources and support to people on Facebook who may have engaged with or were exposed to extremist content, or may know someone who is at risk. We are partnering with NGOs and academic experts in this space and hope to have more to share in the future," the spokesperson said, without elaborating.
The messages come after lawmakers have repeatedly targeted and pressured CEOs of big tech firms such as Facebook, Twitter, Google, and Microsoft, essentially accusing them of allowing "extremism," misinformation, and cyberbullying on their platforms. Such social media companies have faced criticism from Republicans who have accused them of censoring conservative voices and limiting the reach—or outright blocking—content that portrays Democrat political figures in a negative light.
Conservatives, including former President Donald Trump, have argued for the revocation of Section 230 of the federal Communications Decency Act, which serves as a liability shield for online publishers. However, the movement to rein in Big Tech was dealt a blow earlier this week when a federal judge tossed a Federal Trade Commission lawsuit against Facebook that had accused the firm of engaging in anti-competitive practices.
These warning messages, however, are sure to trigger even more negative feedback against Facebook and its CEO, Mark Zuckerberg, over fears that the company is attempting to stifle free speech. On Twitter, as screenshots of the warning messages were being shared en masse on July 1, many users expressed concern over the direction Facebook is taking.
Source: Theepochtimes
---
Op-Ed: Quit Ignoring Natural COVID Immunity
— Antibody testing and proof of prior infection can allow more people to return to normal
(https://www.medpagetoday.com/infectiousdisease/covid19/92836)
Epidemiologists estimate over 160 million people worldwide have recovered from COVID-19. Those who have recovered have an astonishingly low frequency of repeat infection, disease, or death. That immunity from prior infection protects many people now where vaccines are not yet available.
Earlier this month the World Health Organization released a scientific update stating that most people who have recovered from COVID-19 develop a strong protective immune response. Importantly, they summarize that within 4 weeks of infection, 90% to 99% of people who recover from COVID-19 develop detectable neutralizing antibodies. Furthermore, they conclude — given the limited amount of time to observe cases — that the immune response remains strong for at least 6 to 8 months after infection.
This update echoes what the NIH reported in January 2021: The immune response of more than 95% of people who recovered from COVID-19 had durable memories of the virus up to 8 months after infection. The NIH went further to state that those findings "provide hope" that people who get vaccinated will develop similar lasting immunity.
So why are we so focused on vaccine-induced immunity — in our goals to reach herd immunity, our gatekeeping on travel, public or private events, or mask use — while ignoring natural immunity? Shouldn't those who have natural immunity also be able to return to "normal" activities?
Numerous scientists have found that there is a decreased risk of re-infection and extremely low rates of hospitalization and death due to repeat infection. The range of reduction of re-infection from COVID-19 was between 82% to 95% among six studies that encompassed nearly 1 million people conducted in the U.S., the U.K., Denmark, Austria, Qatar, and among U.S. Marines. The study in Austria also found that the frequency of re-infection from COVID-19 caused hospitalization in only five out of 14,840 (0.03%) people and death in one out of 14,840 (0.01%).
In addition, newer U.S. data, released after the January NIH announcement, found protective antibodies lasting up to 10 months following infection.
As public health policymakers reduce the discussion of immunity to vaccination status, largely ignored are the complexities of the human immune system. There are multiple highly encouraging research reports showing that blood cells in our body, so called "B cells and T cells," contribute to the cellular immunity after COVID-19. If SARS-CoV-2 immunity is similar to other severe coronavirus infections like SARS-CoV-1 immunity, that protection could last at least 17 years. However, tests to measure cellular immunity are complex and expensive, making them hard to get and preventing their use in routine medical practice or in public health surveys of the population.
(Read more at https://www.medpagetoday.com/infectiousdisease/covid19/92836.)
---
Hit graphic to watch video
Lawsuit Filed by America's Frontline Doctors, Names Fauci, Aims to STOP CHILD JABS!
The Stew Peters Show
Stew Peters Show, June 28, 2021
Ali Shultz, Legal Director for America's Frontline Doctors, joined Stew Peters to announce the organization has officially filed a lawsuit that names Anthony Fauci and others.
---
Attorney Leigh Dundas on the historical origins of practicing Social Distancing, and how the technique was developed by the CIA to torture 'enemies of the state'
Hit graphic to watch video
(https://www.bitchute.com/video/tLzgdNJVJ3Ne/)