It appears that the cabal exerted pressure on TruTV not to air the episode of Jesse Ventura's Conspiracy Theories on FEMA camps. Now they're working to have it taken down from Youtube.  Alex Jones has asked that copies of the video be mounted to various locations around the Internet to ensure that it doesn't disappear.
I emphasize that there's no reason to fear FEMA camps. The cabal is incapable of carrying its plans to completion. But, for the purposes of accountability, it's wise to educate ourselves on what the cabal did intend and was working towards.   So here are the three parts to this episode together with some write-ups and other videos on the subject of the FEMA camps.
The camps themselves were part of the cabal's plans to enact martial law, take control of the country, and depopulate it. They would never have gotten away with this plan, thanks to the Light forces which presently surround the planet.

Matthew Ward included reference to FEMA camps in his 2008 omnibus statement about what would not be allowed to occur:
"I shall add that as long as any dark tentacles are lashing out, dire-sounding pronouncements, predictions, speculations and warnings will continue to swirl, and judging from emails my mother is receiving, these cause concern even to lightworkers. To ease minds about several issues that keep popping up in Internet articles or channeled messages: There will be no war with Iran; concentration-type camps will not be filled with the millions who oppose government policies; no 'Planet X' or any large celestial body is on a collision course with Earth; there will be no need for your space family to evacuate all peoples before planetary cleansing makes Earth uninhabitable….
"And these current issues: Russia will not engage in a major war and neither will China; and martial law will not be declared to postpone the US election and keep the Bush administration in power—a dramatic event would be needed to achieve that, and technologically advanced souls off-planet and living among you would prevent that kind of attempt." (Matthew's Message, Sept. 24, 2008.)
Nothing like censorship to ensure that a subject gets a good airing among readers whose interest in the subject is multiplied. Thanks Tru-TV.  When will they ever learn?
Part 1/3
Part 2/3
Part 3/3
---
And the write-ups, first a November 2010 article from Infowars
---
Jesse Ventura's Conspiracy Theory Proves FEMA Camps Exist for American Citizens in New Episode that Airs Friday, Nov. 12 10 PM EST / 9 PM CST Only on TruTV
Aaron Dykes
Infowars.com http://www.infowars.com/bombshell-fema-camps-confirmed/
November 10, 2010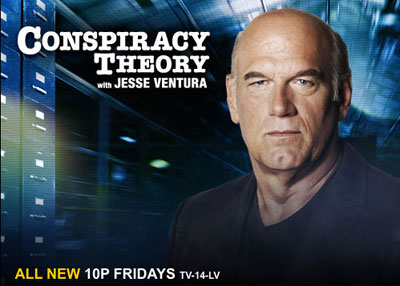 "Police State," the Bombshell New Episode from Jesse Ventura's Conspiracy Theory Airs Friday, Nov. 12 10 PM Eastern / 9 PM Central on TruTV.
Former Gov. Jesse Ventura and his crew at Conspiracy Theory have blown the FEMA camp issue wide open in a truly groundbreaking episode from the program's second season on TruTV. The "Police State" episode proves once and for all that the feds have trained to take on American citizens, planned for riots and disasters and made preparations to maintain order at any cost. Tune in this Friday, Nov. 12 at 10 PM Eastern/ 9 PM Central and leave the denial at the door.
This powerful episode is the largest and most in-depth investigation into FEMA camps to date– and it is scheduled to air on television. Radio host and filmmaker Alex Jones returns to the series yet again, as the team takes you to confirmed on-the-ground facilities, confronts the legislators who authorized FEMA camps and breaks down the full-scale technologically-integrated police state that includes Fusion Centers, FEMA, the Department of Homeland Security and more.
At one of many real and verified FEMA locations, Jesse Ventura and Alex Jones approach a "Residential Center" run by Homeland Security in central Texas where they find locked doors, double-fences and escape warnings around the entire perimeter. Further inside the facility, they witness a playground complex, swings and slides for children. The crew walks up to the front door and attempts to get some answers. But the officials refuse to either confirm or deny the facility's purpose, including whether or not American citizens are being held inside. However, our past investigations into this facility reveal that it has confined both children and adults, including immigrants, refugee seekers and American citizens.
Despite hundreds of government documents identifying emergency and contingency plans, including plans to deal with mass fatalities, insurrection, internment and quarantines, Ventura and his team repeatedly encounter outrageous denial and avoidance by officials at every level. The mainstream media have avoided and downplayed these on-the-record plans for FEMA Camps and Homeland Security Emergency Facilities for years. Clearly, it is not meant to be a public relations talking point, and it is no surprise that members of Congress, including those who wrote the bill to create FEMA camps in America, are reluctant to discuss the matter.
So, Jesse Ventura, former Mayor and Governor, descends upon Washington to confront two important figures behind H.R. 645, the National Emergency Centers Establishment Act. Despite going through official channels, Ventura finds that Jim Gerlach (P-Pennsylvania) repeatedly "ducks" TV cameras and refuses to answer questions about H.R. 645.
Another Congressman who co-sponsored the bill starkly admits that FEMA camps exist, but rationalizes that they were put in place to deal with "happy children." This bizarre admission is another confirmation that Congress and the leadership in Washington are out of touch with the oppressive measures that have been authorized against the American people.
Later, Ventura and Jones visit the Deep South and discover what appears to be an active cover-up to keep them from the truth. Outside the Atlanta, Georgia area is another confirmed location in FEMA's disaster preparation network. They pay a visit to a facility storing thousands of plastic coffins where video has already confirmed the coffins in large numbers. Ventura and Jones discover upon arrival that a convoy of trucks has just left hauling away the evidence– thousands and thousands of liners the facility wanted to keep out of the way of cameras and public knowledge.
Various plastic coffin locations affiliated with FEMA, as well as plans for mass graves and large-scale fatalities, have been previously exposed and reported upon– including photographs sent by an Infowars listener of an Alabama facility in 2009 with thousands and thousands of plastic coffin liners. Why then would the officials in Georgia engage in such a desperate and hurried cover-up?
Further, the plans are already confirmed. DMORT and other divisions of Homeland Security have a contingency-structure in place to deal with mass fatalities and outbreaks in times of pandemics, natural disasters, terrorist attacks, national emergency or other disasters. Elements of these plans are in place on record, and coordinated via the 10 FEMA regions in the United States and via the "Fusion Centers" that are popping up at the Federal, State and Local levels all across the nation to spy on ordinary citizens.
National Guard to be deployed over 10 FEMA regions within the United States.
Concerned about the fact that these programs admittedly monitor 'returning veterans,' 'Ron Paul, Bob Barr and Chuck Baldwin supporters' and beyond, the TV show contacted a Fusion Center spokesman to find out more about why they are targeting ordinary Americans. Spokesman Lance Clem told the show point blank that these domestic intelligence gathering centers have no oversight. Clem shockingly admitted, "We police ourselves."
The show's producers have told Alex behind the scenes that this episode turned out to be the most exciting from its entire Second Season line-up. It not only confronts the FEMA camp issue head on, but uncovers significant reason to worry about the actions of Homeland Security and other agencies. At location after location, it is clear that its administrators are nervous to discuss what they are preparing, but it is clear from their records and public documents that they are preparing for something big. From TruTv's episode guide:
"Police State" – NEW!
Premieres Fri, November 12 at 10P
It's been said the government has a plan to declare martial law and round up millions of United State citizens into concentration camps. Jesse may have found a conspiracy in plain sight as he investigates the proliferation of law enforcement Fusion Centers around the country. And they may be connected to hundreds of detention centers ready to accept prisoners at the stroke of a Presidential pen.
——–
Aaron Dykes is frequent writer for Infowars.com and webmaster for JonesReport.com. He is also a videographer, researcher and editor who has worked on numerous documentaries and video reports
---
And a Dec. 2010 update from Infowars
---
http://www.infowars.com/police-state-episode-of-hit-ventura-show-covering-concentration-camps-pulled-from-air/
UPDATE FROM ALEX JONES AND GOV. JESSE VENTURA ON SECRETIVE "POLICE STATE" CANCELLATION
UPDATED FRI, DEC. 3 11:25 AM CST — This is an update on the now-confirmed bizarre cancellation of the "Police State" FEMA camp episode from TruTV's schedule, which is we now know is due to background pressure.
Alex Jones, a consultant to the show who appears in "Police State", noticed three weeks ago that the episode was scheduled to air before the then-newest episode on Fridays at 10 PM EST / 9 PM CST. Alex knew that encore episodes were consistently replayed over-and-over prior to brand new Friday premiere episodes, so red flags went up when it did not re-air like all the others. Now that more inconsistencies have been documented, Alex made some phone calls to get to the bottom of the matter.
This morning, Alex spoke with Gov. Jesse Ventura and discovered that he was fully aware of the fact that "Police State" had been pulled due to pressure from within the government. The former Minnesota governor and star of the show indicated that he's not ready to make a full statement yet as he's still investigating the details and talking with network execs. However, Ventura urged that people have a right as citizens to contact TruTV and let them know that they want to see it back on air.
Write us:
truTV
600 Third Avenue
New York, NY 10016

Call us: 800.268.7856
Whatever the full cause of the behind-the-scenes pressure, it is clear that the government does not want audiences discussing FEMA camps and Fusion Centers or looking up H.R. 645, the bill named and read in the episode that authorizes FEMA emergency centers. Alex has done all he can to make sure the TruTV series is packed with hard-hitting facts and full of real, substantial issues. Though the show employs the dramatic techniques used throughout TV land, this is not the typical fluff. People had better understand that these are truly groundbreaking shows that are discussing damning evidence that the establishment doesn't want sinking into the minds of a mainstream audience. Who knows if tonight's water episode investigating lithium, uranium and fluoride being added to drinking water as a means of population control will itself even air or be replayed after the fact.
Lovers of liberty and supporters of Conspiracy Theory had better cue their DVRs and other recorders and save the episode for good, because with the censorship we've already seen, it is difficult to know how long this program will remain on air, or which episodes will be allowed to repeat.
Infowars.com
December 2, 2010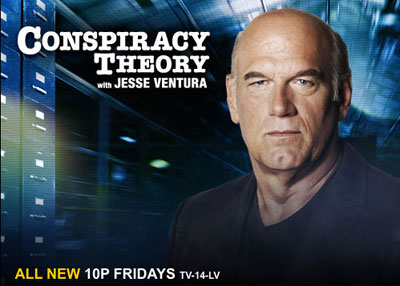 Alex Jones, a consultant to TruTV's Conspiracy Theory, can confirm that the controversial episode "Police State," which dealt with FEMA camps and fusion centers, has been pulled from air and essentially "memory-holed" due to behind the scenes pressure.
In short, the series of inconsistencies with the re-airing and promotion for "Police State" posted by We Are Change and Federal Jack (below) is all true, and more. The episode was de-listed from TruTV's website, bonus clips associated with the episode were removed from the website, its encore airings were canceled and it was not played during the recent Conspiracy Theory marathon. Alex cannot elaborate further without compromising his sources, but you have heard people associated with the show discussing on the radio how certain unnamed powerful people did not want this revealing episode to air, how shadowy figures have been caught rummaging through the trash of producers for the show, and beyond.
The producers and talent for Conspiracy Theory, including former Governor Jesse Ventura, have shown a lot of courage in making their series as hard hitting as possible. With certain powers-that-be unhappy with such a substantial program airing on cable TV, supporters should treasure what they have been able to get out thus far. The very future of the series could be in question, though certainly things are still up in the air at this point. If you appreciate the content that has been on Conspiracy Theory thus far, you should do everything you can to tell your friends and associates to tune in, and make sure these dynamic episodes are seen as widely as possible.
The "Great Lakes" episode, now known as the "Worldwide Water Conspiracy" airing tomorrow, Fri, Dec. 3 at 10 PM EST / 9 PM CST also was nearly not aired, but made the second season schedule in the end. Producers have told the Alex Jones Show that it has expanded in scope and now deals with a number of hardcore issues including uranium, lithium, fluoride and more being added to public water supplies. Never before has such information been seen on television.
Please tune in and support this great TV program. From TruTV:
"Great Lakes" – NEW! — a.k.a. "Worldwide Water Conspiracy"
Premieres Fri, December 3 at 10P
They call it "Blue Gold." Water is the new oil. Once a human right, it's now a valuable commodity, and corporations and super-rich oil dynasties are believed to be buying up water rights, controlling nations and populations. Jesse looks into the possibility of these activities finding their way to American shores and uncovers what may be a plot to literally steal the Great Lakes.
---
And here is an assortment of videos on the FEMA camps – just for good measure.
---