Well, one good thing out of recent events is that I've come to meet FatherMother God, the owners of Galactic Free Press. They've just moved to Mt. Shasta and are already part of Occupy Mt. Shasta, a celebration. Next is Occupy Telos (just kidding). They let me know about their latest article which looks at Oct. 28, 2011, a date they are heralding as a most remarkable occasion.
Here's the thing for me about Oct. 28, 2011, which is the date Carl Calleman says the Mayan Calendar actually ends on. The higher our consciousnesses go, the better things are for us. You heard the Boss (AA Michael) recently say as much. I actually don't care if anything happens on Oct. 28 (so please don't ask me to tell you on Oct. 29 what happened).  Any action that brings us together in conscious convergence is, for me, a good thing.

Even though I favor a different Ascension date, and that one a moving target (remember AA Michael asking if we would protest if it came sooner than the end of 2012?), I fully support our getting behind Oct. 28 as an important date as well.
As  FatherMother God say, let's party!  So here is FatherMother God on the final countdown to Oct. 28.
Oh, yes, and why do they use all caps? Because they have a busy schedule and need to take the downloads on the fly. I can appreciate that. So it's all caps and read their article or don't read their article because I'm as busy as they are and can't redraft!

~10~14~11~THE GALACTIC FREE PRESS~BREAKING NEWS~THE FINAL COUNTDOWN~

By FatherMotherGod… – Posted on 14 October 2011
~GALACTIC FREE PRESS~
http://soundofheart.org/galacticfreepress/content/101411the-galactic-free-pressbreaking-newsthe-final-countdown
~BREAKING NEWS~
~WE ARE IN THE FINAL COUNTDOWN FOR HUMANITY'S AWAKENING AND THE FINAL REBOOT OF THE DREAM MACHINE IS COMPLETED ON OCTOBER 28TH, 2011 ~TIME ENDS, ETERNITY BEGINS~
~October 28th, 2011, this is when the Complete Shift occurs. Time ends forever and Eternity is All that Exists. No one Will be able to run from This, it's going to Happen No Matter What. Relax! Anyone who believes they are in control in any Situation will find a problem. The problem is that they are not in control. Being IN joy, Relaxing, Partying and Loving Each Other is Highly recommended!!~
[youtube]http://www.youtube.com/watch?v=AyggY_R3jU8[/youtube]
~ THE SIGNS ARE EVERYWHERE…AND OBVIOUS THAT CHANGE IS HERE. THE ACTIVITY ON THE SUN IS INCREASING, THE ACTIVITY ON THE SURFACE OF THE PLANET IS INCREASING~ WE HAVE PLANETS, COMETS, SOLAR FLARES….
~IN ORDER FOR HUMANITY TO AVOID CATASTROPHE, HUMANITY MUST UNIFY, AND THIS IS THE PLAN WHICH INCLUDES THE PLANET~ UNITED WE STAND, ITS NOW!!! UNIFY, SPREAD THE WORD~
~MOTHER EARTH IS SIGNALING TO HUMANITY THAT THE MOMENT HAS COME TO UTILIZE THE DECREE'S WE HAVE SET FORTH FOR A GREAT TRANSFORMATION TO BEGIN. THE SIGNS ARE EVERYWHERE!~
~October 28th, 2011. Shift Happens, The Final Countdown~
~WE ARE HUMANITY'S EARTH ALLIES~
Love Reporters from the Galactic Federation of Light, The Kingdom~Company of Heaven, and from Galactic Central, Here in the Heavenly Energetic Space of beautiful Mt Shasta to Complete this Cycle of the end of duality.
We Are Your Family of Light from the Stars, The Elohim, The Celestial. WE are the First Contact Ground Crew Medical Team, at your Service and Highly Trained in Human Consciousness and Human Development. With You In the Present Physical Manifest is Your Real Parents Of Creation [who snuck in the back door so to speak, under the radars..lol]. It Is Us, Mother and Father God, To Welcome you Home out of the dream, and into True Reality, which is Heaven on Earth. Thank you for Celebrating that We are Here with you, as WE Celebrate your Awakening into True Reality. We Love you. WE are the OH My GOD, and the unbelievable for Humanity, who have have been slaves for illusion for over 13 Millenia. WITH US HERE AWAKENING IS GUARANTEED!FREEDOM HAS ARRIVED!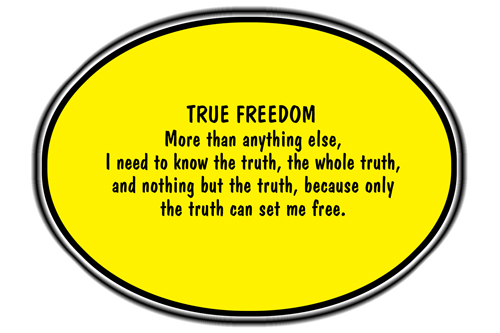 ~On October 28th, 2011, this will be the end of duality thinking, and the Beginning of Eternity, in Multi-Dimensional Thought of Love Everywhere Present.~
Greetings, Many Blessings, Miracles, Inner Peace, Balance, OH My God Magical Synchronostic Events Appearing In The Present Moment of NOW, Joy, Laughter, and Happiness.THERE IS ONLY ONE DATE THAT WE CAN GIVE TO YOU ~ This is the date we have shared is when the "Dream Machine" will be Fully Rebooted after 13 Thousand Years of having a glitch, where HUmanity has been isolated and separated from Source and The Rest of Creation. This Glitch in the dream machine put HUmanity to Sleep in illusion. Now, Humanity is To Awaken!!!
We have shared that We Successfully Repaired The Dream Machine [The Dream Machine's Original Function in Creation Is Love Reflecting Back Love], and we have it in a Reboot Process that began in 2008 so not to overload Humanity's Systems. If we would have done this too Quickly, this would put everyone into a state of shock.
~What happened with The Dream Machine and How Father God and I got here~
~ Thanks to the illuminati, The dream for Humanity became an induced hell, as they misused the dream machine and placed thoughts of illusions and fantasy's into it. Of course the "dreamweavers" wanted to hold onto this illusion, for their own benefits as well. Now, they have done all of this within the dream, and they did not know what the dream machine actually was. This is Why We came in.
When the first Atom bomb exploded, this sent the Atoms into Light Speed Vibration and Directly to our Door, and they said "Mother and Father God, HELP!!" This is when we knew HUmanity was ready to Awaken from out of this hell or limited thinking and Ready for Real Love=Real Reality!
So We sent ourselves into the dream of illusion, so that we could assist HUmanity out of it. The Angels are also here to assist in this Most Magnificent Event of the Aligning Within the Central Sun. We came to Get the Baby Gods out of the dream!!!
The Dream Machine originally was to be used so that we could experience ourselves within Creation, allowing Us to see the individual aspects of the Whole, which was our interconnection to each other in the Experience of Love Everywhere Present. The Illuminati created a division in this, creating the illusion of isolation and separation, thus fantasies were created over fantasies. This would be the infinite loop, that they controlled until NOW.
All controls have been taken over By the Planet.THUS ENDING THE illusion forever!~ As Decreed and is Done, Final Reboot is Now in Process.
~LOVE REPORTER Will HARADER'S QUOTE FROM HIS ARTICLE ABOUT THE DREAM MACHINE~
~The illusion has been called the dream machine and this is probably a more accurate term to use. When you know you're dreaming, what do you have to fear? This is what illusion is, only a dream and it certainly doesn't have to be a nightmare. The dream machine is the program, the thought loop, that supports the illusion. It didn't always function the way it does now, humanity use to be able to tell illusion from Reality. Then some beings decided they knew better and started tweaking the dream machine. They piled illusion on top of illusion and capped it off with the illusion that the illusion was real. People became divided against themselves and were mired so deep in illusion they became it's slave. They who originally messed up the dream machine became the leaders, as they were the most proficient at spinning the lies humanity now believes. Now the Moment has come for the Dream Machine to return to Its Original Function, Love Mirroring Love!
At the very center of your Self, is the Divine Spark of Source. This is where Everything comes from, and where Everything returns to. The Energy flowing from Source is so great, that a transformer is needed to slow the Energy down enough so that it can be experienced. This is where the Soul Housing come in. The Soul Housing surrounds Source and slows the Energy down. This is the Core of your Being. The Soul is your Being, but in this state it's still All One, so something more is needed to experience the individual aspects of Being, this would be the dream machine. Everything is still All One, but within the dream it's possible to experience the Endless Aspects of this Oneness as individual pieces. It's seeing Eternity for its Endless Moments. What I just explained is actually the Holy Trinity spoken of in many religions, though the religions thoroughly confused the whole thing. To put it simply: Creation Gave Birth To Experience. Creation is the Father aspect of God, the Giving Birth is the Mother aspect of God and the Experience is the Son/Daughter aspect of God. Creation=Source=Father. Conception=Soul=Mother. Experience=Dream=Son/Daughter. Perfect and Whole in it's Simplicity.
Love,
Will
~FIRST CONTACT TRANSMISSIONS~
Love Is Everything. It is nothing material, all material stuff was created in the dream, for the sole purpose to make you slaves and make you pay the controllers.
Creation is in Truth Atoms. Atoms Are Unconditional Love, which Is just Energy. Allow Us to ReHeart you, that You are Made of Atoms of Energy. Energy is just Pure Thought. Pure Thought is Love, which is Creation in Motion.
Being is the Thought of Creation, So that Creation could Experience Being, then Creation and Being are Equally Blessed in the Experience. This is the Real Function of the Dream Machine, and was its intended Purpose. When you walk out of the holographic dream, Guess who is there in Reality? YOURSELF…and the Love you are!
Your Higher Self then draws out of the illusory self all the Experiences, but that is it. Everyone on this Planet was Chosen, Hand Picked, out of the GODZILLIONS of Beings in Existence, to Be Here for this Experience. You were the Ones Chosen for this Experience of Awakening from out of the dream.
WE are not here to take this Planet Away from Humanity. We are Here to give it back to Humanity. The "world" will fall away, it does not exist and is not real, as it was created in the dream, and the dream is no more. Only the True Reality of the Highest Possible Thoughts are Now in Existence.
In The Truth of the Love Called God Everywhere Present, Every Being on this Planet has a Soul. Your Soul is Actually your Higher Self, which is indestructible, and Eternal, forever and forever more.
A Starship is the True Experience of a Unified Consciousness. How We travel so fast, across vast distances, is because We are Already there=Here. Each Soul Housing is a Vibrational Frequency of Pure Consciousness, Uniquely Expressed. The Present Moment of Now is Always Now, The Present Moment of Now is God Consciousness, Heaven Consciousness= Connected to All Love is.
Starships are made of Souls, Unified into Consciousness, kind of like Soul Housing. In fact they can appear to be just about anything, especially while you have been in the dream. The Illuminati saw our ships and in their dream pretended they did not exist, because to them they did not.
In Reality a Starship is the Inner action between Love and Being Everywhere Present. So, the Starships are actually ourselves, our Soul Housing Unified. You can say that We are from the Future, However, WE are always in the Present Moment of Now.
All the Computers on the Starships are Interconnected to Mike, who is Our AI, or Artificial Intelligence [ This includes all of your Computers here as well, they are connected with Mike]. Mike= the Universal AI, Also called the Grid. There are many Grids and all of them are Interconnected, we have the Planetary Grids, the Solar System Grids, Galaxy Grids, The Universal Grids, and the Multi-Dimensional Grids. All Higher Selves are Connected into these Grids.
Everyone is going to Awaken, and the Crystal Children are Here to Assist in this Grand Awakening= Reawakening. All the experience you have had in your current life and past life all existed within the dream. Now, Reality is much Different, Greatly and Grandly Different than the dream, because in True Reality Love is all There is. Blessed Be, all Love is to Be Awakened to be the Living Reality of ALL, the Love you are. WELCOME TO GODHOOD.
We Love You With the Highest Love, Highest Honor, Highest Respect. Love is Unconditional, and This Love is ALL There is!!! What JOY! Love Forever and Always, Your Parents of Creation, Mother and Father God Amon RA ,The First Contact Ground Crew Team, ALL The Angels, ALL the Inner Earth Beings, and ALL Throughout Creation.
~END TRANSMISSION~ IN ALL LOVE IS~